News
EdgeRank Checker Powered by Socialbakers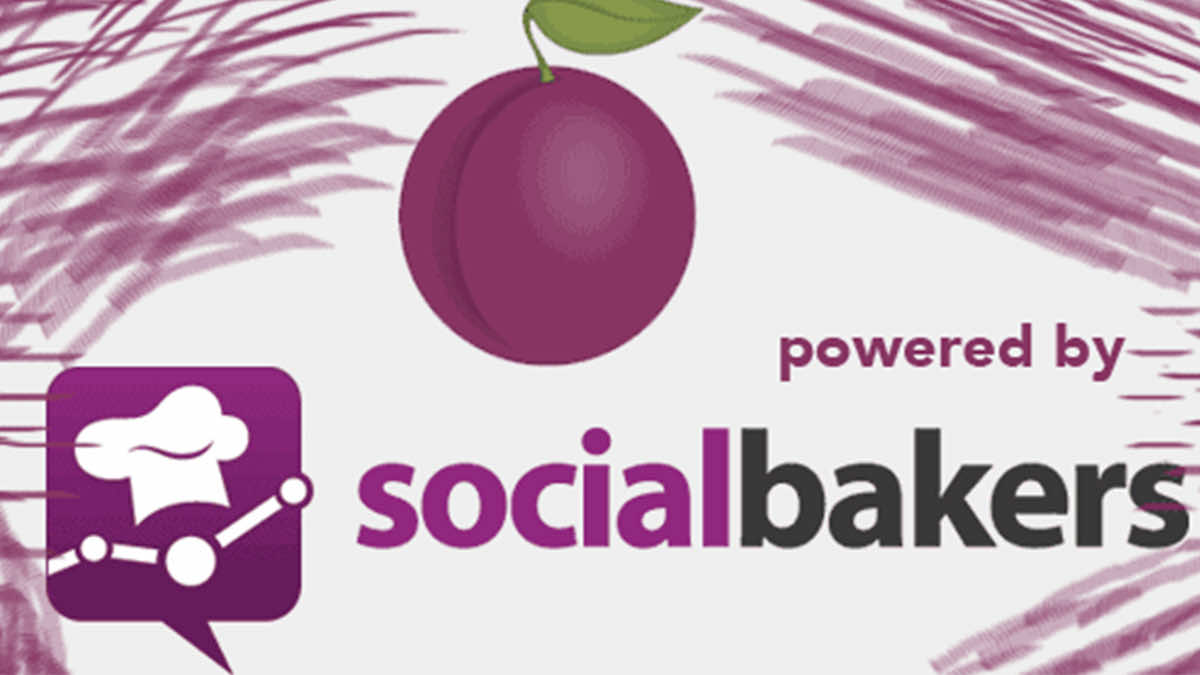 EdgeRank Checker "Applum LLC product" is now powered by Socialbakers and even more. ShareGrab, ContestCapture & PostAcumen are also Applum LLC products and were also transferred to be powered by Socialbakers.
On June 6th, 2011 Applum started with EdgeRank Checker, developed PostAcumen, then ShareGrab and ContestCapture. Three years later, Applum announced that they are teaming up with industry leader Socialbakers. This powerful partnership will combine EdgeRank Checker, ShareGrab, ContestCapture, and PostAcumen with Socialbakers' social insights across platforms including Twitter, YouTube, LinkedIn, and Instagram.
EdgeRank Checker, ShareGrab, ContestCapture, and PostAcumen will now be powered by Socialbakers, who is a major leader in social media analytics with over 300 employees and 2,000 clients around the world.
We're so excited to work with Socialbakers, and leveraging their platform will enable us to do great things in the future.

Applum said
What will happen to your EdgeRank Checker, ShareGrab, ContestCapture, and PostAcumen accounts?
Applum sent updates to accounts holders aligning them to the changes taking place 9th of June: Your account will be securely transferred into Socialbakers' system Today (June 9, 2014), and there should be no interruption in service or change of data. There will be a few minor changes to the product, and an upgrade that should improve site speeds and overall performance.
EdgeRank Checker is the only one of its kind, a unique online tool, it revealed the mystery behind the Facebook news feed algorithm to improve your page's reach, by Allow ERC's deep learning algorithms to analyze your Page and provide actionable steps to increase engagement.
EdgeRank Checker was the first and maybe the only tool to empower social media analysts to understand Facebook algorithm with the science of Affinity, Weight, & Time Decay.
Features:
Recommendations
Real-Time Competitive Analysis
Post Grades
Negative Feedback Analyzer
Photo report
industry report
Price: $15/month
PostAcumen – Competitive Facebook Analytics
PostAcumen is another Applum product, helps you get answers for many questions in mind like:
Where does my brand rank in the industry?
Use Industry Report to compile custom industry insights. Analyze exclusive metrics such as Estimated Reach & Clicks. Show your client/boss available opportunities.
What's going on right now on the news feed?
Monocle monitors the news feed right in real-time, updated every 30 sec. What content is eating up engagement, when is the next available opportunity for your brand to post & more…
Which posts dominate the news feed?
Sort all posts by a variety of metrics with Post Visualizer. Need to know what Pepsi did on Friday afternoon or what photos they post when Asking for Engagement?
Strategy Analysis
What is a particular brand's strategy? How consistent are they with this strategy?  Understand what type of tactics each brand is using in their Facebook marketing.
PostAcumen dashboard
Best Photo
Visually analyze which photos are receiving the best engagement.
postacument best photo
When are people engaging on Facebook?
Use Pulse to check when people are engaging with Facebook, in real-time. Monitor all of Facebook's American activity to see when brands and users are active. See opportunities when brand activity is low, but user activity is high.
PostAcumen Pulse
Side by side
Compare metrics and strategy side by side for an easy visual analysis. Look at baseline activity between brands to understand what metrics are dominating.
PostAcumen sidebyside
Page Profiles
Look over a Page's metrics as a whole.
PostAcumen Page
PostAcumen Full Features:
Industry Report
Side by Side
Content Type Analysis
Leaderboard
Monocle : Real-Time
Best Photos
Estimated Clicks
Exportable CSVs
Post Visualizer
Engagement Analysis
Estimated Reach
PDF Reports
Best/Worst Strategy
Post Frequency Analysis
Estimated Virality
ShareGrab – Wondering what to post today?
The best post content is highly Shareable… Get the most Shareable content from your most appealing Facebook page you choose, whenever you need it.
It's FREE
Contest Capture – Export Likes and Comments from Contest Posts on Facebook
Export Likes and Comments from Contest Posts on Facebook. Facebook now allows pages to do contests via posts. Here's an easy way to keep track of contest entries via Likes and Comments…for FREE!
Do you think that integration will benefit you as a social media analyst, and will Socialbakers improve Applum projects to fit more in the market? Please let us know your thoughts in the comments box below.