News
How The World Reacted After Suarez Bite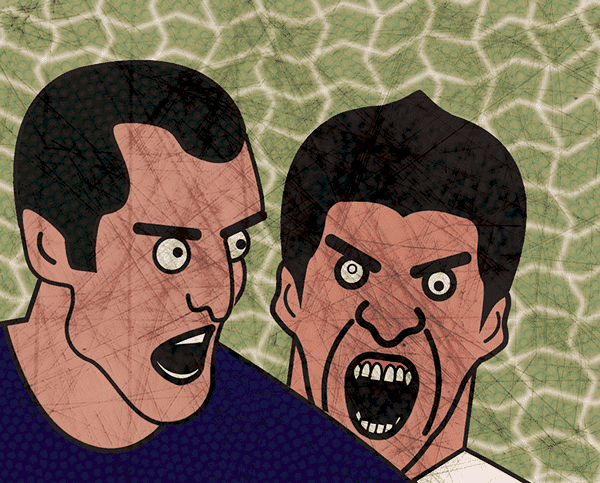 Luis Suarez bite in front of the world during Uruguay and Italy's match in group final match. The bite that the referee didn't see but cameras did, has opened fire on Suarez online and in press after minutes from the referee final whistle, because Chellini didn't walk away, but he showed the world Luis Suarez's teeth on his shoulder. From its side, FIFA decided to suspend Suarez 4 months and ban him from 9 international matches. Uruguay will walk alone  in the world cup without Luis.
FIFA suspended Suarez for 4 months
After 48 hours from the bite, FIFA announced their decision towards Suarez, with a ban for 9 international matches plus 4 months suspension from any other football with his club Liverpool.
Online conversations about Suarez have exceeded conversations about the world cup itself
5.9 M online conversations about Suarez and his bite, while only 1.5 M for the world cup itself. It's really shocking stats
World Cup vs Suarez conversations – Credit: Moustafa Fathy
Brands started to capitalize on the situation to maximize their benefits:
Chew Trident. Not soccer players. #ITAvsURU

— trident gum (@tridentgum) June 24, 2014
Hey @luis16suarez. Next time you're hungry just grab a Snickers. #worldcup #luissuarez #EatASNICKERS pic.twitter.com/3RAO537HjW

— SNICKERS (@SNICKERS) June 24, 2014
Biting is only okay when you're made of cinnamon and sugar. #BanSuarez #WorldCup pic.twitter.com/SPsWYih153

— Cinnamon Toast Crunch (@CTCSquares) June 24, 2014
McDonald's Uruguay unit tweeted: "Hello @luis16suarez, if you are hungry come have a bite of a big Mac."
Hola @luis16suarez, si te quedaste con hambre vení a darle un mordisco a una BigMac 😉

— McDonald's Uruguay (@McDonalds_Uy) June 24, 2014
Cinema Scope:
Team Edward?
Team Jacob?
nah… TEAM SUAREZ.#SNPhotoGame pic.twitter.com/wuXcqJ7RC9

— SportsNation (@SportsNation) June 24, 2014
https://twitter.com/FootyHumour/status/481497049113042944
https://twitter.com/FootballFunnys/status/481495819040727040
Even Pokemon characters 
La famille d'évolution du Rattata. #Pokémon #Suarez #CDM2014 #ITAURU #SuarezTaMorduLépaule #josephineangegardien pic.twitter.com/Ct9kR2LWbL

— Michel Fernandel (@CuitasLsBananas) June 24, 2014
What are people saying?
I asked Suarez for a photo… pic.twitter.com/PAHJVR0Yed

— Jai Brooks (@JaiBrooks1) June 24, 2014
LUIS SUAREZ BITING ANOTHER PLAYER OR LUIS SUAREZ JOINING THE ILLUMINATI? #WorldCup2014 pic.twitter.com/CKbHg4d8Yl

— STOP THE ILLUMINATI (@Illuminati_Stop) June 24, 2014
CONFIRMED – Luis Suarez did bite Giorgio Chiellini pic.twitter.com/x3kT8HNylC

— The Football Jester (@FootballJester) June 24, 2014
https://twitter.com/TSBible/status/482168901208645632
CNN
Is Luis Suarez's World Cup over? #URU striker faces biting allegations: https://t.co/iGK1lnmFI3 #CNNWorldCup pic.twitter.com/0MHgIRMahA

— CNN Football (@CNNFC) June 24, 2014
Finally, play this game and start bitting
Start Bitting
Finally, everybody win, Uruguay lose because of the irresponsible action.