What To Watch
Outlander season 7 official trailer, release date
Outlander season 7 is coming summer 2023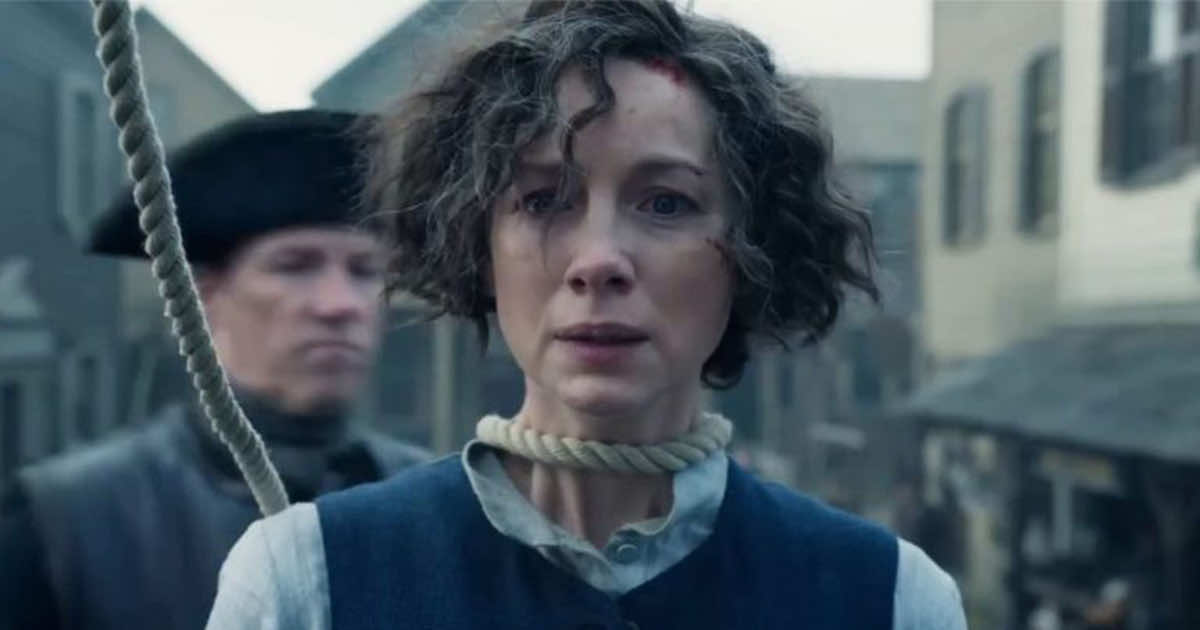 Outlander season 7 will be premiered in 2023's summer, as the official Twitter account tweeted the trailer teases that Claire will be on the execution rope.
In season 6, Claire (Caitriona Balfe) was taken into custody for the murder of Malva Christie (Jessica Reynolds). On the way to Wilmington to have a trail, she was separated from Jamie (Sam Heughan).
The trailer left fans of the fantasy drama anxious. Outlander's upcoming season will also feature a mix of new and returning actors.
Just a few months after filming wrapped on the show, the Outlander season 7 teaser trailer has now been unveiled.
Set to debut in the summer of 2023 on Starz, Outlander season 7 looks like it will see Claire facing a grim fate due to all that's transpired.
With a noose hanging around her neck at one point in the footage and her taking part in a funeral procession, Claire's fate looks grave in the upcoming season, even while she and Jamie look toward their future together.
Outlander season 7 will introduce several new faces and bring back others.
Starz has already announced the return of current House of the Dragon star Graham McTavish in the role of Dougal MacKenzie — Jamie's dead uncle — while Lotte Verbeek is likewise expected to be back as former captor Geillis Duncan.
Steven Cree, meanwhile, will be back as Ian, Jamie's friend. Andrew Whipp, Nell Hudson, and Layla Burns reprise their respective roles of Brian Fraser (Jamie's father), Laoghaire, and Joan McKimmie.
But the most significant addition to the show is arguably Charles Vandervaart (Lost in Space) to portray the adult William Ransom.
First introduced in season 3 as Jamie's biological son, unaware of his parentage, he's summed as a courteous aristocrat on the outside but still simmers just under the surface with the fire of a highlander.