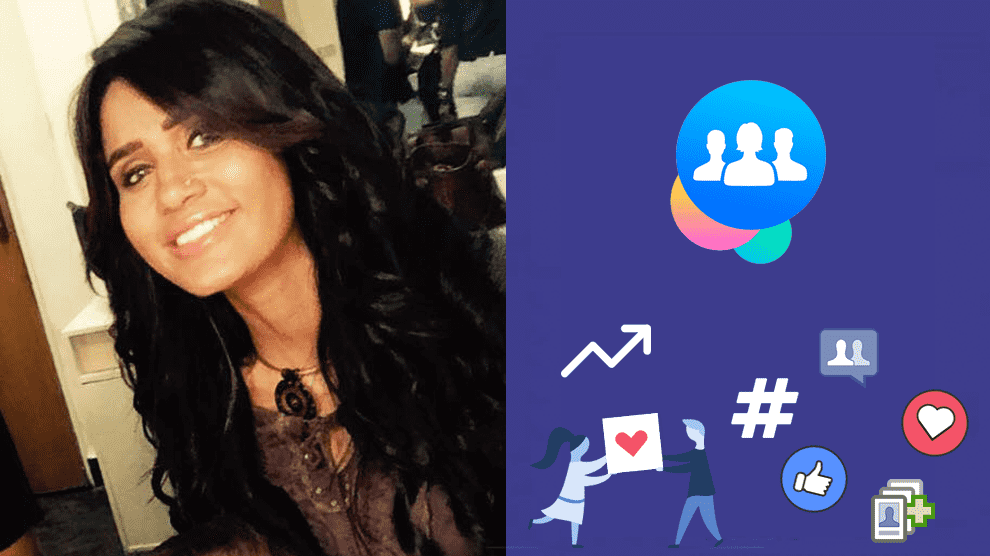 Witnessing the suffering of Egyptian single mothers, I started a Facebook group in 2016 in an attempt to shed light on the challenges that put shackles on millions of women in the country.
In just a few days, I started getting thousands of requests from women to join the group. Women who wanted to share their stories in a safe environment, seek advice and get support.
The group grew from few friends to 2,000 in the first month, reaching over 42,000 in two years. Our voices were finally heard. In the first months, I started receiving interview requests from the media. The first was from BBC Arabic.
See Also: Useful Tips To Grow Your Facebook Group
The group snowballed into a movement attracting parliamnent members, women rights groups, lawyers and thousands of volunteers across many professions, all contributing to support the cause.
They say compassion will always alleviate suffering. We solved hundreds of problems. We found women jobs, returned kidnapped children to their moms, paid their debts, covered their medical and educational expenses, among others. Above all, we managed to influence the policy agenda.
Managing a group that advocates for a cause on facebook is no easy task. It requires a lot of effort, passion and commitment.
Here are my two cents on effective advocacy using Facebook groups.
1- Create a safe environment
A safe group is where people won't feel abused, mistreated, bullied, offended or pressured in any way.
As group Admin, it's your responsibility to create a safe environment for your group members. Regularly checking profiles, filtering group members, following up on comments, ensuring compliance with group rules should be a daily practice.
2- Build your brand
To get the buy-in of people and attract more members, you need to build a unique brand. Let your group develop a reputation for being genuine, supportive and effective. You need to practice what you preach and rise up to the responsibility.
Always remember that actions speak much louder than words. You should always communicate your group's efforts and impact on members' lives.
3- Have a clear mission
You need to describe your cause in a clear mission statement. Say what the group is all about, its objectives and what do you intend or aspire to achieve. This will help you build more credibility and fulfill your mission more effectively.
It's important to keep reminding your group community of your mission to set the tone and remind them of the bigger goal you're trying to achieve.
4- Set group rules
Develop a set of rules that serve your cause to maintain a healthy and safe environment for your group members. Rules should promote kindness, courteousness and respect for everyone's privacy. Hate speech and bullying should be firmly dealt with.
Cause related groups should also refrain from accepting promotional, irrelevant links or posts.
5- Be consistent
You will come across several situations where you will need to make decisions pertinent to members attitudes and directions. You must always be consistent to demonstrate confidence, fairness, and show that you have a clear set of rules in place.
6- Don't get dragged
People will drag you into irrelevant topics and will want to get you out of your way. Avoid getting into politics, religion, personal values and beliefs. Be clear, firm and and outspoken about it. Make no exceptions. A rule is a rule. It applies to the group admins, moderators and members. Rules are meant to organize work in the group, protect members, create a safe environment and help achieve the group's objectives.
7- FAQs
List answers for frequently asked questions, and other important topics related to the group. The same questions will be asked quite often as new members join in. Don't waste your time writing the same answers over and over again, it's better to invest your time in extra group support activities.
8- Post wisely
Don't write too many or too little posts. People will lose interest if you write too much and if you fail to communicate regularly. There is no magic number for how many posts you should write but one to two posts per day should be enough to keep the group engaged.
9- Communicate impact
A cause group is all about support and impact. Show members what problems have been solved through the group community. Communicate all key activities that promote your cause and highlight any achievements. This will bring hope to your group members, build credibility and attract more supporters.
10- Stay organized
Create files for important data, activities and achievements, among others. Delegate tasks to passionate volunteers after carefully selecting them. A bad admin or moderator may ruin the group and jeopardize its credibility. Keep monitoring progress, evaluating and improving. This will help you stay on track and move on to the next advocacy goal.
If you have other ideas or tips for managing causes on Facebook, please share them in the comments section. I look forward to hearing from you!