Startups
Jamalon Brings Books Beyond Borders
Did you know that Arabic is the fifth most spoken language globally? Doing one for the language is Jamalon, the biggest online bookstore in the MENA region, with over 12 million Arabic and English titles. And it all started with a very wizardly story.
Founder Ala Alsallal was a computer science undergrad at Philadelphia University in Jordan when he set off to a magical goal: translating the immensely popular Harry Potter books into Arabic. He gathered 50 volunteers, completed the translation, and published it online in 2007. Once out, the Arabic edition generated nearly one million downloads in two weeks. It was truly magical, except he was sued by JK Rowling. Oops!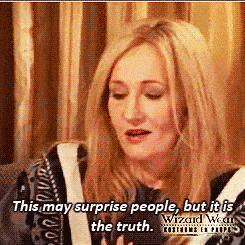 Learning about his true power to gather momentum in the Arabic publishing field, Ala took to making Jamalon the leading platform that it is. This March, it raised a Series B round of US $10 million by previous investors Wamda Capital and Aramex, and new investors Anova Investments, 500 Falcons, and Endeavor Catalyst among others. With total funding of US $14.2 million, it is now one of the best-funded startups in Jordan.
Founding Team
Ala started Jamalon in 2010 out of his own home with the help of his sisters and mother. He is a Jordanian-born descendent of Palestinian refugees, with his passion for literacy possibly coming from his school teacher's parents. He studied in schools run by the United Nations Relief and Works Agency for Palestinian Refugees (UNRWA) and has always been eager to contribute to Arabic literacy and content.
"My mission is to create more content in Arabic so people can learn, get connected, and [close] the gap between what we have access to and what the West has access to," he told Vox.
The Harry Potter incident has taught Ala about the importance of rigorous logistics and distribution when it comes to the Arabic publishing market. In the very beginnings of Jamalon, he reached out to Fadi Ghandour, founder of the leading express delivery company, Aramex, and chair of Wamda Capital. Soon enough, he became his mentor and connected him to the Aramex delivery system.
Ala did not stop there. In 2017, he was the first to bring print-on-demand (POD) service to the region, signing an agreement with self-publishing platform, Lulu.com to offer two million new titles to Middle Eastern readers.
Before Jamalon, Ala was doing his master's at the Athens Information Technology in Greece with a partial scholarship. He was also working as a Business Intelligence Engineer at the Consolidated Contractors International Company, before returning back to Jordan to work on his startup idea. He also studied Scaling Entrepreneurial Ventures at Harvard's executive program.
Ala participated in Oasis 500, an incubator in Jordan helping early-stage startups with management and financial advice. Thanks, Ala, we wizard now know where from Jordan to order this week's title for our Sorcerer Book Club.