News
Amazon now delivers to Palestine following boycott campaign
Global e-commerce giant Amazon has added Palestine to its international shipping destinations in response to #BoycottAmazon
Palestinians had to list themselves under Israel to be eligible for shipping which is against the Palestinian cause.
Therefore, the e-commerce company positively responded and added Palestinian territory, Occupied to its shipping destinations.
Last week, the UN Universal Postal Union recognized Palestine's right to have direct postal exchange with the world through Jordan without any restrictions imposed.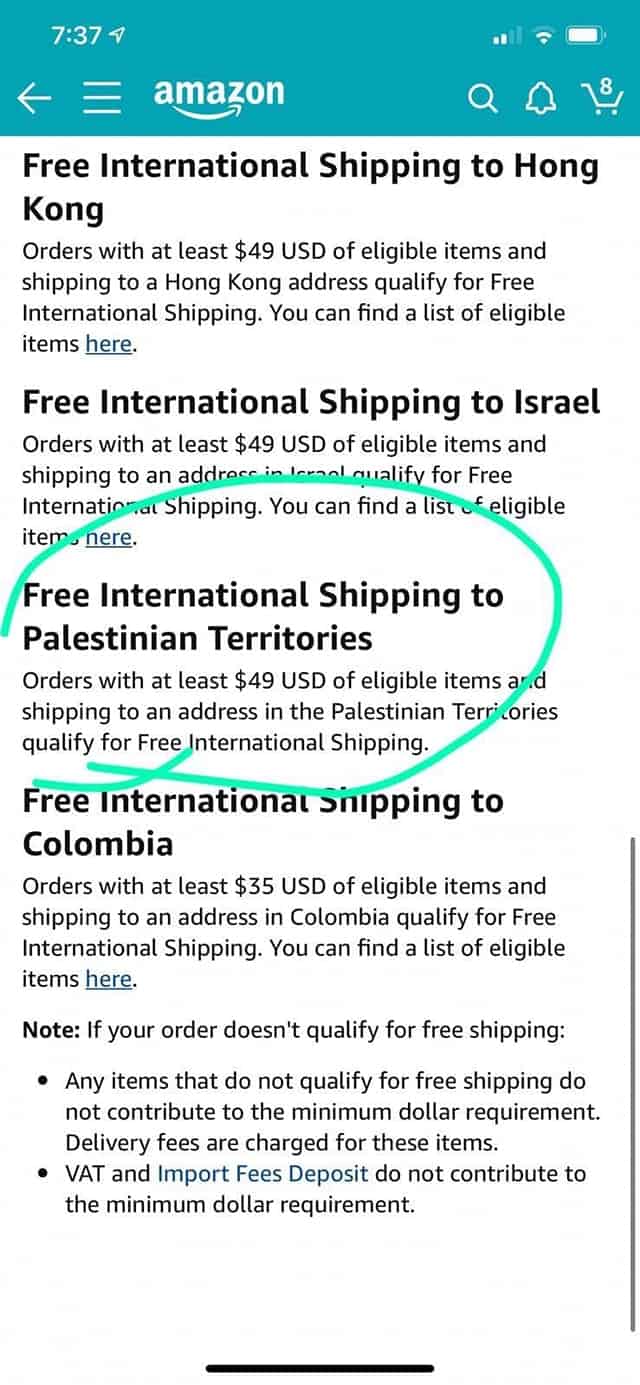 Amazon company supports Zionist settlement by giving them free services that's means they are sharing in Zionist crimes against civilians in Palestine.#BoycottAmazon #Act4Palestine pic.twitter.com/mmvWx6grxA

— Decoder🇵🇸Rahmani (@Minhajk9457) March 3, 2020
Solidarity with the Palestinian rights … #Amazon practicing APARTHEID.

We invite you to use the hashtags #BoycottAmazon #Act4Palestine
and participate in a twitter storm after 15 mintues.

Raise your voice for Palestine pic.twitter.com/ZFhMdqaphV

— Sarah Hassan (@Sarah_Hassan94) March 2, 2020