Black Friday and Cyber Monday deals are flooding the internet, catching the real ones is a tough job. That's why we've gathered prime deals this Black Friday and Cyber Monday.
Here are the top and latest deals as they happen from around the internet. Amazon, Walmart, Best Buy, and more.
What is Cyber Monday?
This is a special day for widespread strong price offs for products. Traditionally, Cyber Monday starts the next Monday right after Thanksgiving Day Black Friday in November. However, many companies and online services start a discount campaign a week earlier, which can sometimes last even until the December second decade (closer to Christmas).
Top Black Friday Deals Right Now
Chromebook sale: deals from $109 @ Best Buy
Fire TV sale: smart TVs from $129 @ Amazon
Barbie: up to 40% off deals from $11 @ Amazon
Ninja Foodi: up to 41% off blenders, air fryers, more @ Amazon
Lenovo Chromebook Flex 3 11″: was $319 now $199 @ Amazon
Hulu: was $6.99/mo  now $0.99/mo @ Hulu
Amazon Fire HD 8 tablet: was $89 now $44 @ Amazon
Blue Yeti Nano USB mic: was $99 now $79 @ Amazon
Breville Nespresso Pixie: was $219 now $163 @ Amazon
Eufy Robovac 11s: was $229 now $137 @ Amazon
Alienware: up to 20% off + gaming laptops from $799
Samsung 4K QLED TV sale: up to $1,300 off @ Samsung
Insignia 55″ F30 Series 4K Fire TV: was $379 now $249 @ Amazon
TCL 55″ 6-Series 4K QLED TV: was $948 now $699 @ Walmart
LG 48″ A1 OLED TV: was $1,399 now $896 @ Walmart
AirPods Pro w/ MagSafe Case (2021): was $249 now $169 @ Amazon
Sony WH1000XM4 Wireless Headphones: was $349 now $249 @ Walmart
Galaxy S21: from $249 w/ trade-in @ Samsung
PlayStation Plus 1-Year: was $59 now $39 @ Walmart
Adobe Creative Cloud: was $59/mo now $29/mo @ Adobe
Samsung Chromebook 4: was $199 now $129 @ Walmart
Bose QuietComfort 45: was $329 now $279 @ Amazon
AirPods Max: was $549 now $429 @ Amazon
Apple Watch SE (GPS/40mm): was $279 now $219 @ Amazon
Lego sets: up to 40% off @ Amazon
Mint Mobile sale: get 3 free months of wireless service @ Mint Mobile
Nectar Mattress: was $798 now $499 + $399 in free gifts @ Nectar
Nest Mini (2nd gen): was $49 now $24 @ Best Buy
Insignia Fire TV sale: up to 40% off @ Amazon
MacBook Air (Intel): was $999 now $829 @ B&H
Instant Pot Air Fryer: was $99 now $69 @ Amazon
OnePlus 9 Pro: was $1,069 now $899 @ Amazon
Hisense ULED 55-Inch Android 4K Smart TV with Alexa: was $999 now $749 @ Amazon
Black Friday & Cyber Monday All Deals From (Amazon, Walmart, Samsung, Dell & Apple)
Amazon Black Friday deals: up to 50% off Alexa devices
Walmart Black Friday deals: up to 50% off Barbie, Nerf, Hoverboards
Samsung Black Friday deals: up to $1,300 off 4K QLED TVs
Dell Black Friday deals: laptops/desktops from $199
Apple Black Friday deals: save on AirPods, Apple Watch, MacBook Air
LG NanoCell 4K 70″ TV: was $1,199 now $749 @ Best Buy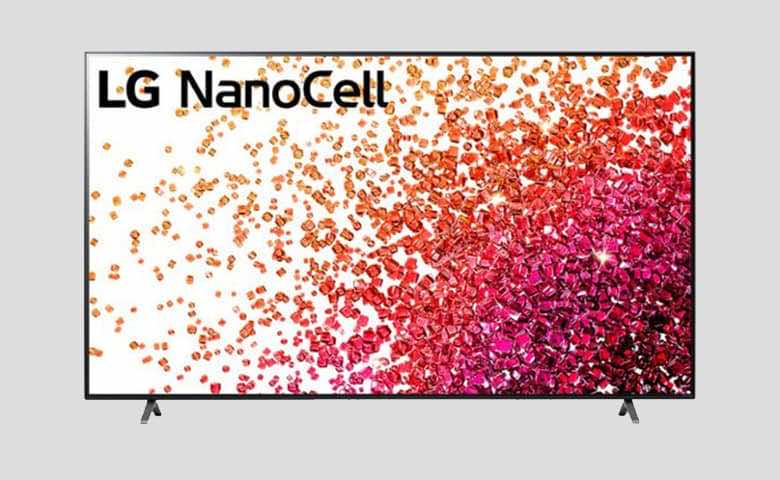 TV deals are the staple of the Black Friday sales season, and although a huge chunk of the units went out of stock as soon as the big day happened, there's still some solid savings floating around as you're reading this. We, for one, just came across a deal that brings you one of the best 4K TVs available.
You can now get the 70-inch NanoCell 75 Series 4K TV for just $749, saving you a good $450 in total. And thanks to Best Buy's extended holiday return period, if you purchase an item now through January 2, you can return it anytime until January 16. Hurry though, as stock is limited.
This TV packs a punch with its massive 70-inch UHD screen with 4K resolution, HDR 10 support, and a refresh rate of up to 60Hz. It also has Google Assistant and Amazon Alexa already built-in. Plus, the TruMotion 120 technology will also display all the high-speed action with good motion clarity, making watching the best streaming services that much more enjoyable.
Samsung Galaxy Z Fold 3: was $1,799 now $1,399 @ Best Buy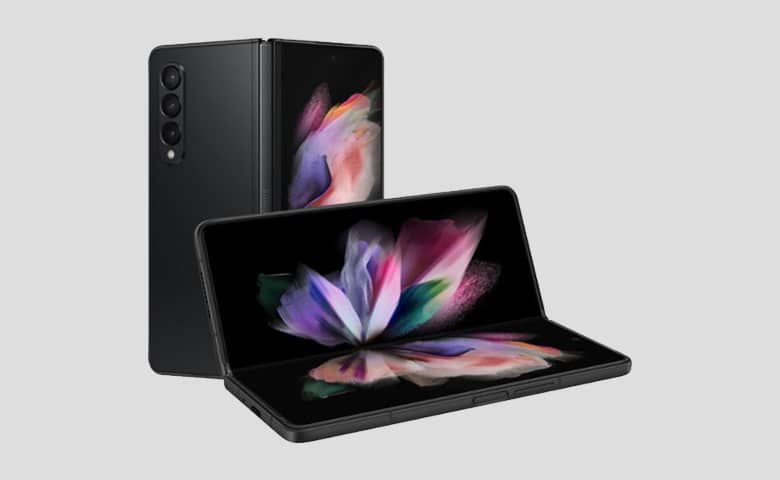 What better time to hunt for foldable than during the Black Friday weekend? Sure, November 26 may be behind us, but that doesn't necessarily mean that you won't spot smartphone deals that are just as good (or even better). And we've just discovered a deal that will knock your socks off since it discounts one of the very best foldable phones available.
That's right, the Samsung Galaxy Z Fold 3 is currently on sale for $1,399. But before the four-digit price scares you off, this deal actually saves you a whole $400, making it one of the most impressive phone deals we've seen. This is also an unlocked offer, meaning your purchase doesn't tie you to a certain carrier.
The Galaxy Z Fold 3 is one powerful device, featuring a Snapdragon 888 processor, 256GB of storage, and 12GB of RAM. You'll get a 7.6-inch internal display and a 6.2-inch external display (both of which have an adaptive refresh rate of up to 120Hz). Its rear camera system features 12MP wide, 12MP ultrawide, and 12MP telephoto lenses, along with a 10MP front camera lens and a 4MP under-display camera. In our review, we were impressed with its durable yet sleek design, improved IPX8 water resistance, multitasking features, and display quality.
GTRACING gaming chair: was $169 now $99 @ Amazon
Denise is back here, bringing you the hottest deals that you can still find this Black Friday weekend. If you, like myself, are either a PC gamer or someone who spends 80% of your time at a desk, then getting an ergonomic gaming chair with lumbar support should be your number one priority. Trust me, your back will thank you in the long term. But good gaming chairs usually come at a hefty price, with some priced at $300 and above. Luckily, I just found a deal that wipes the three-digit price tag away.
Right now, the GTRACING gaming chair just dropped to $99 at Amazon. That takes a whopping 41% off its original price, saving you $70 in total. This chair brings you everything you need to stay comfortable at your desk for hours on end, including an ergonomic backrest, a 160-degree seat adjustment recliner, and a swivel rocker. And of course, it also comes with a headrest and lumbar support pillow. Do keep in mind though that the deal in question only applies to the black & red color option.
In short, this gaming chair is bound to compliment your gaming setup in the best way, so why not grab one for just $99?
Amazon Fire HD 8 tablet: was $89 now $44 @ Amazon
Amazon's Fire HD tablets may not rival the iPad in terms of power and quality, but given the low price, they're far better than they have any right to be.
They're an even bigger bargain right now, with Amazon has cut the price of virtually its entire range for Black Friday and Cyber Monday. The Fire HD 8, for instance, is currently just $44 on Amazon — down from $89. That's a 50% saving on a tablet we gave a 4-star review to last year while praising its epic battery life and bright screen.
Eero 6 mesh Wi-Fi 6 router + extender: was $199 now $119 @ Amazon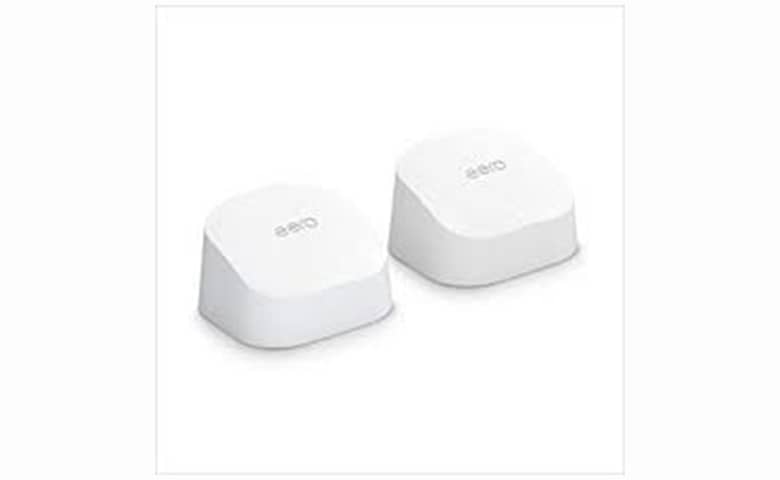 Wi-Fi dead zones are gone! The eero 6 dual-band mesh Wi-Fi 6 router is designed to fill your home with a strong Wi-Fi signal, thanks to eero's mesh Wi-Fi technology.
This system includes a router and extender and is rated to cover up to 3,000 square feet with speeds up to 500 Mbps. Plus, it supports up to 75 devices, which should be enough for even the busiest of households, and doubles as a Zigbee smart home hub. Amazon has slashed $80 off the price, bringing it down to $119.
Toshiba 65″ C350 Fire TV: was $719 now $499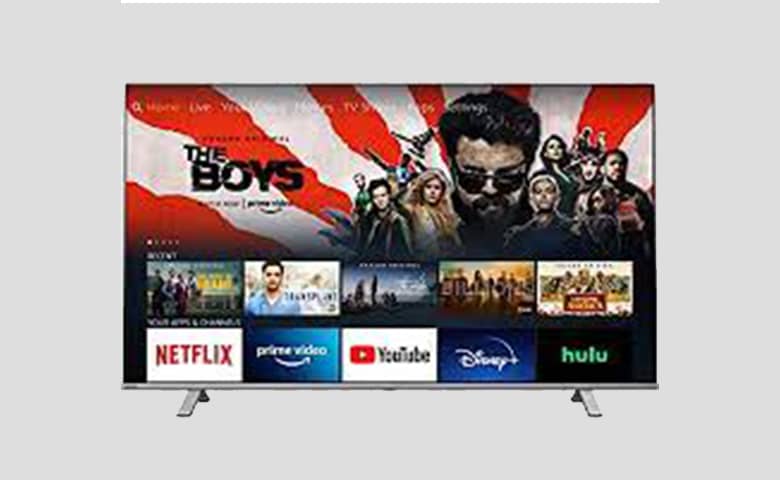 Snag a huge discount on one of our favorite Fire TVs with the 65-inch Toshiba C350. In addition to delivering a great 4K smart TV experience with Amazon's own Alexa-infused Fire TV smart software, it's also a killer gaming TV. With some of the shortest lag times we've seen in a TV this year, it's a smart choice for gamers, but also anyone else hunting for a great TV deal.
Xbox Series S: In stock at Walmart and Best Buy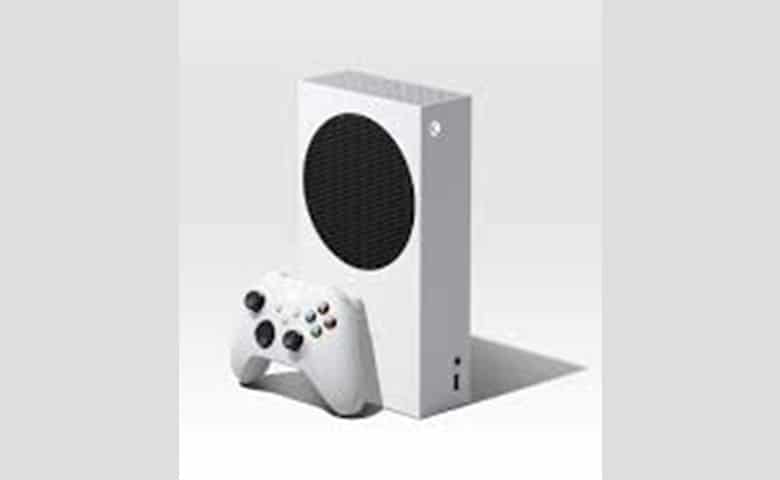 It's still a challenge getting your hands on last year's console releases, even during Black Friday 2021. Your best bet so far has been to check our inventory tracking for the PS5 as well as our Xbox Series X stock check.
At least the Xbox Series S — the less expensive digital-only version with more limited ray-tracing support — is starting to show up in stores. There's no discount, but sometimes availability is rewarded enough.
Walmart currently has the X Box Series S in stock, as does Best Buy. Amazon can't say the same at this particular hour. You won't get a discount at either retailer, but you will get a console — which is better than we could say at other points during the past year.
Echo Dot (4th Gen) Kids: was $59 now $34
Give your kids an Alexa smart speaker of their own with the Echo Dot (4th Gen) Kids. With a happy animal face, a convenient small design, and a kid-friendly version of Alexa that locks the kids out of making unauthorized purchases, along with kid-friendly features. You can listen to all sorts of kid-oriented audiobooks, interactive games, and more.
Beyond entertainment, parents can control many aspects of the Echo Dot Kids, like filtering music content, setting daily time limits and bedtimes, and easy monitoring from your smartphone.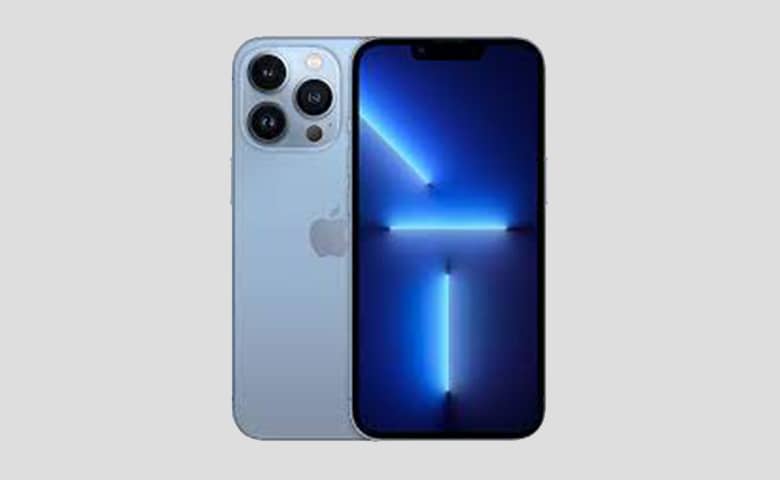 Sometimes, as a customer of another wireless carrier, I envy AT&T. Unlike its rivals that often have one deal for existing customers and another (usually better) offer for subscribers jumping ship from another carrier, AT&T offers the same deal to both new and existing customers. That can come in handy when there's a hot new phone like the iPhone 13 Pro.
As part of its holiday season promotion, AT&T has been offering up to $1,000 in credits on your iPhone 13 Pro purchase when you trade in an old phone and sign up for an unlimited data plan, regardless of whether you're new to AT&T or not. In essence, that lets you grab your new iPhone for free.
Now the caveat here is that you'll likely need a pretty new phone to get the full value of that rebate. Still, any amount of the iPhone 13 Pro is a good deal, especially if you don't have to be a new customer to claim that benefit. AT&T's deal also applies to the other three iPhone 13 models as well. You can see how that compares to some of the other iPhone 13 Cyber Monday deals that are already emerging.
I gave up cable a few years ago — a decision I'm OK with, except when there are a lot of live sports on that require a cable subscription. Were I ever tempted to add another streaming service to my life, it would be Sling, which offers a reasonable number of channels at a reasonable price. Packages start at $35 a month, and you can get the first month of Sling for $10. No wonder our Sling TV review rates the service so highly.
Sling has a deal this weekend that will add to your streaming options. If you pay for one month of service, you'll get a Chromecast with Google TV for free. That's a $50 value, which is a nice incentive to give Sling a try.