With 15 bots, Egyptian developers have dominated the Facebook Messenger Bots Challenge top 60 finalists list for the Middle East and Africa, in Games & Entertainment, Productivity & Utility and Social Good.
Over 1000 submissions across the Middle East and North Africa, Egyptians have been able to reserve 15 out of 30 seats in the final with their well-crafted and creative bots.
Here are the 15 qualified Egyptian bots:
See the full list of Facebook Bots for Messenger Challenge Top 60 Finalists for the Middle East &North Africa and Sub-Saharan Africa. [Egypt is competing in the MENA region only]
Middle East and North Africa
UAE and Morocco came next in the Middle East and North Africa list after Egypt with four bots for each, then Jordan with two bots, and Palestine, Lebanon, Saudi Arabia, Tunisia & Algeria with one bot for each.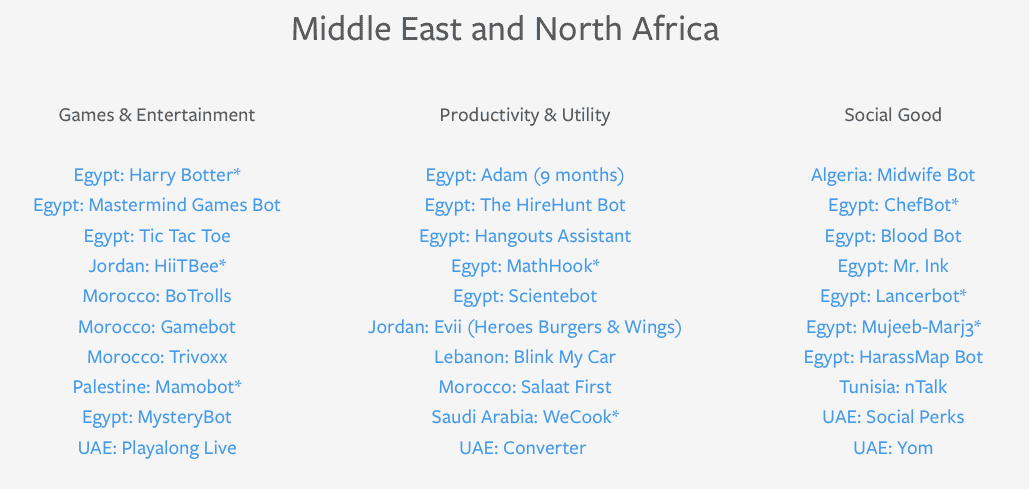 The other 30 finalists are from Sub-Saharan Africa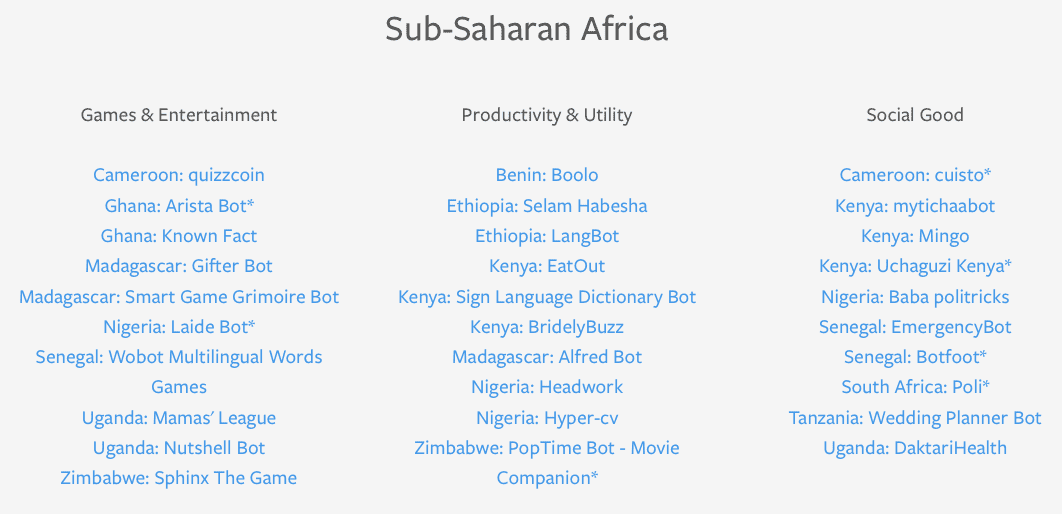 Winners will be announced on June 19th, 2017.