News
EgyptAir's pilot historic landing during Eunice fires up social media
EgyptAir's pilot Walid Murad's historic landing at Heathrow airport in London during the storm Eunice on Friday, February 18 fired up social media worldwide.
British media captured a minute and a half video of his great landing to spread the clip widely, as reported by mercatoday.com.
Despite the storm Eunice, the Egyptian pilot showed ingenuity and high professionalism in the smooth landing process he made, which manipulated several other planes that wanted to land at the same airport before some of them resorted to changing the landing path for fear of an air disaster.
The English authorities recorded the wind speed caused by the Storm over London Heathrow Airport, which reached 110 km/h.
How did social media react?
Tweets praised the performance and the courage of pilot Walid Murad who landed skilfully at Heathrow International Airport despite exposure to Storm Eunice under the hashtags (#Walid_Murad), (#EgyptAir), (#Egyptian_Pilot), etc.
People worldwide appreciate all EgyptAirs' pilots saying they're well-known for their talent and the best in the world.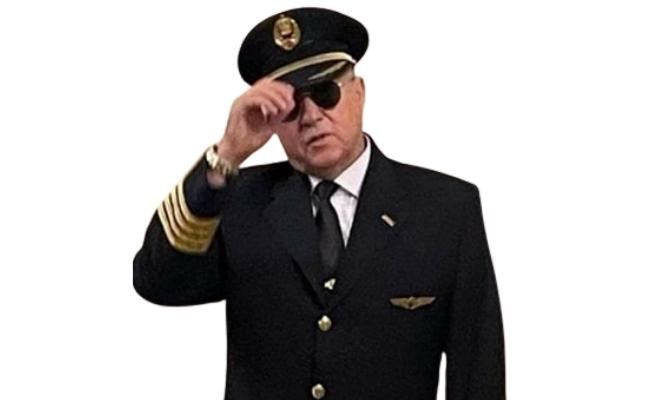 The President of EgyptAir praised the efficiency of the London flight captain in dealing with the repercussions of Storm "Eunice" during landing at Heathrow Airport.
Pilots battle gale force winds during Storm Eunice at Heathrow Airport. Meanwhile, EgyptAir pilot:#Egypt #StormEunice #EgyptAir pic.twitter.com/hXybJLQRO2

— DNE Buzz (@Dnebuzz) February 19, 2022
I've said it a hundred times, and I'll say it again, best pilots in the world. #EgyptAir

— Hourig Gabeyan (@houriggabeyan) February 19, 2022
رئيس مصرللطيران يشيد بكفاءة قائد رحلة لندن فى التعامل مع تداعيات العاصفة "يونيس" أثناء الهبوط بمطار هيثرو pic.twitter.com/n9A0nGartt

— EGYPTAIR (@EGYPTAIR) February 19, 2022
The historic landing became one of the top-searched videos in England
Nevertheless, the Egyptian pilot, flying the Boeing 777, and the 787 Dreamliner plane, was able to perform the landing with high professionalism and quality, which astonished the English people, leading to his name and the landing video being topped by all search engines in Britain and social networks.
Despite the strong winds of Eunice's storm, the pilot was widely praised for his incredible accuracy in landing the plane without problems.
The authorities in London were forced to divert most flights to other nearby airports that have more safe landing conditions than Heathrow, but this did not affect the Egyptian pilot's decision.