News
Facebook adds new tools, features for nonprofit fundraisers
Facebook has added new features and tools to Facebook Fundraisers in order to make fundraisers more impactful and accessible to help people support more causes and organizations that mean the most to them.
SMS Donation:  5 reasons why you should donate via mobile in Ramadan 2018
Brand and public figure Pages can now fundraise for nonprofit causes. Nonprofit Pages can also start fundraisers for their own causes. People can now invite friends to manage a fundraiser together, helping to expand their network of supporters.
Expanding Fundraisers to Facebook Pages
The fundraiser service on Facebook has expanded to brands and public figures in USA and few other countries in Europe who can now rally support around nonprofits as well as individuals.
Of course, Nonprofits can now also start fundraisers on their Pages for their own causes.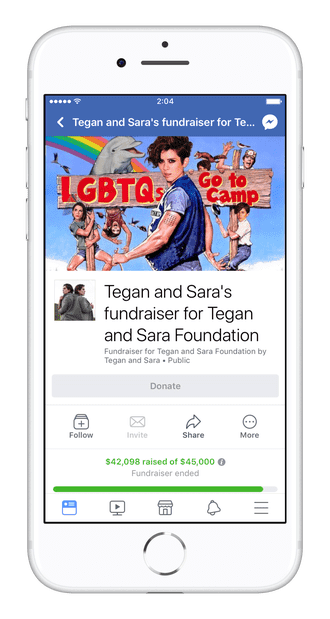 Add Organizers to Fundraiser Campaigns
Just like you can add a co-admin or moderator to a Facebook Group or a co-host to your Facebook Event, you can now add up to three friends to be organizers of your fundraiser to help you manage it and bring more supporters to reach your fundraising goals.
Facebook charges no fees for donations made to nonprofits. For donations made to personal fundraisers, fees vary depending on where the money is being raised.
Facebook Fundraisers and non-profit features are available for a limited number of countries across the world including the US, and some European countries:
UK
Ireland
France
Germany
Spain
Italy
Poland
Netherlands
Belgium
Sweden
Portugal
Denmark
Norway
Austria
Finland
Luxembourg
How to Apply for Facebook's Charitable Giving Tools?
Make sure that you're a page admin and your charity's Facebook Page is categorized as either 'Nonprofit Organization' or 'Charity Organization', to be able to access the application form.
You also need to…
Have a verified page
Provide a bank account to collect donations on Facebook
Let us know what do you think of this new service by Facebook in the comments. Don't forget to like us on Facebook "Digital Boom" and follow us on Twitter and Instagram @adigitalboom