Facebook has released an individual verification process that enables developers to complete the app review process and continue using Facebook Platform APIs without having a verified business associated with the app.
Early this year, Facebook made it mandatory to all apps using certain Facebook Platform APIs to go through a comprehensive review process. As part of this review, developers need to verify the business associated with their app by connecting to a Business Manager account and providing business details and documentation.
However, this was a showstopper for many developers who aren't associated with a business and want to build on the Facebook platform.
As a result of individual verification, it's now possible to build an app without being associated with a business.
Individual verification comes with some limitations, it grants developers limited access to some features as below:
Individual developers can request approval for all extended login permissions except user_posts or user_tagged_places.
Page Public Content Access is not available, and end users can access only up to three pages using individual developer app.
Once your app components are reviewed, further verification layer will appear to you.
Individual developers should choose: Get Started – Verify as an Individual.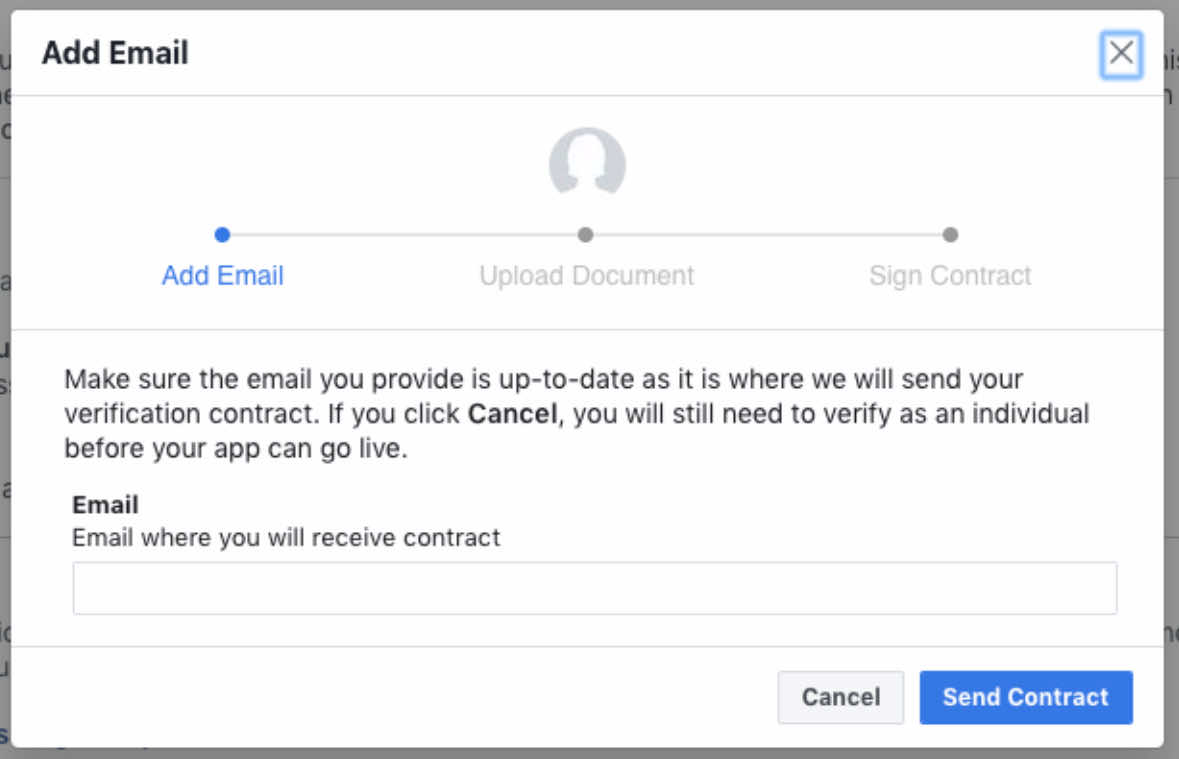 After that, upload an approved verification document, which includes (but is not limited to) a passport, government-issued photo ID and driver's license.
Once the document is approved and the contract is signed, the app review submission is done and you will have access to certain Facebook Platform APIs.