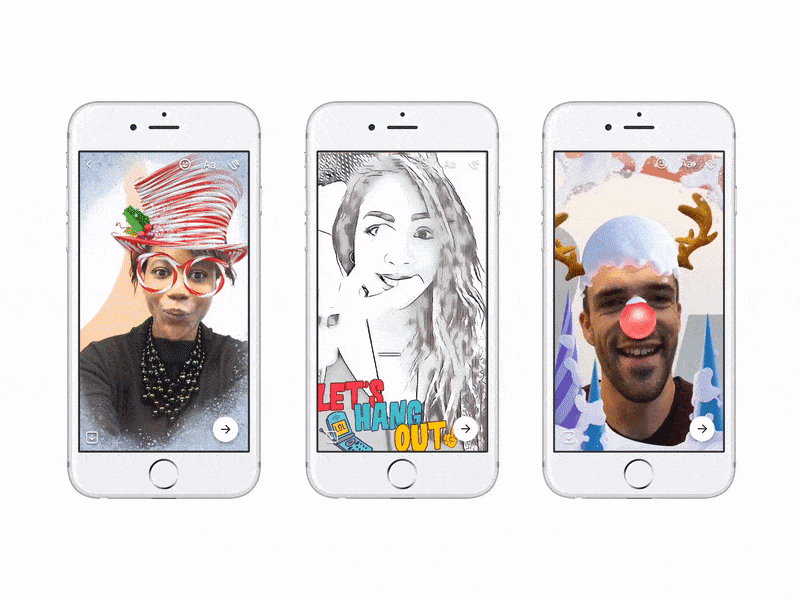 Facebook Messenger rolled out a new in-app camera that includes features like facial masks, photo filters and stickers.
Facebook Messenger already had an in-app camera, but the new thing today is offering all the fun and editing features just like Snapchat.
The company is doing its best to get people sharing more photos and videos with one another on the app. A month ago, Facebook CEO Mark Zuckerberg said the company would be experimenting more with "visual messaging tools."
"In most social apps today, a text box is still the default way we share," Zuckerberg explained on the company's Q3 earnings call in early November. "Soon, we believe a camera will be the main way that we share."
The updated camera rolled out worldwide Thursday.