Smartphones
Should you buy iPhone 12 in 2022? Comparison with iPhone 13
With 5G support, a new hardware design, and camera improvements, Apple has marked the iPhone 12 and 12 Pro models as the beginning of a new generation of iPhone. Thus, they placed the iPhone 12 lineup on top of the iPhone X generation.
Although the iPhone 13 models, the latest Apple generation of smartphones, are available, many people are likely wondering. Is it still worth buying an iPhone 12, or iPhone 12 mini can save a few dollars?
If price is a vital consideration for you, the iPhone 12 and 12 mini represent excellent middle-ground devices in Apple's lineup.
Compared to the iPhone 13 and iPhone 13 mini successors, the iPhone 12 ($699 starting price) and iPhone 12 mini ($599 starting price) are $100 cheaper, which is a realizable saving.
While the iPhone 13 models have more new features, the iPhone 12 four models (iPhone 12, iPhone 12 mini, iPhone 12 Pro, and iPhone 12 Pro max) still have significant features: 5G support, a new striking design, and improved cameras.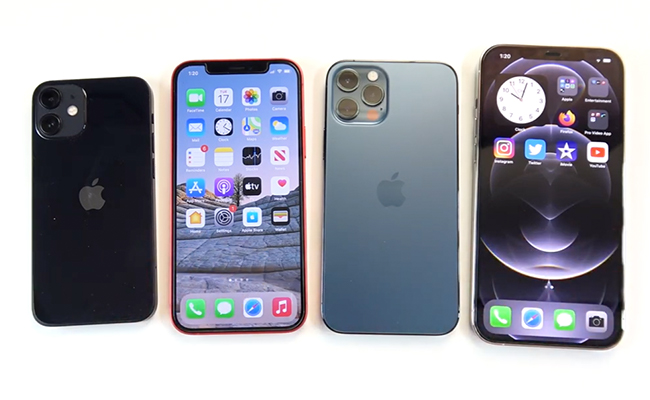 If you're looking to save even more money, Apple offers some models priced even lower than the iPhone 12 and 12 mini. The iPhone 11 from 2019 remains in Apple's lineup, priced at $499, and it offers the same 6.1-inch display size as the iPhone 12.
However, there are some tradeoffs in iPhone 11, such as the LCD rather OLED, a lack of 5G support, and the use of older components with somewhat lower performance.
All that you need to know about iPhone 12 lineup
On October 13, 2020, Apple introduced the iPhone 12 and iPhone 12 mini, which offer powerful features at an affordable price tag. The more expensive and now-discontinued iPhone 12 Pro and iPhone 12 Pro Max, the iPhone 12 and 12 mini, remain ideal for anyone who doesn't need pro-level camera features.
The 6.1-inch iPhone 12 was a successor to the iPhone 11 from 2019, while the 5.4-inch iPhone 12 was an all-new size and marked the smallest iPhone Apple had introduced since the 2016 iPhone SE.
The two phones are technically identical regardless of screen size and battery size. The iPhone 12 mini is ideal for those who prefer an iPhone that can be used one-handed with its small size.
Display
The iPhone 12 and 12 mini-feature Super Retina XDR OLED displays an edge-to-edge design except the Face ID notch and small bezels around the edge.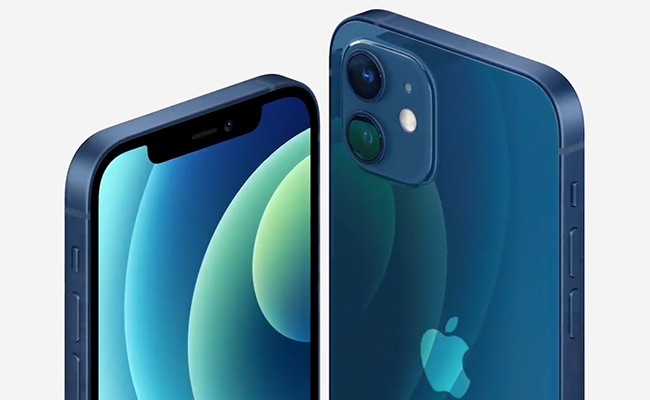 The Taptic Engine that powers Haptic Touch was smaller than the iPhone 11. There's a fingerprint-resistant oleophobic coating to keep the display free from grime. Support for Haptic Touch provides haptic feedback when interacting with the show for actions like long presses.
Sizes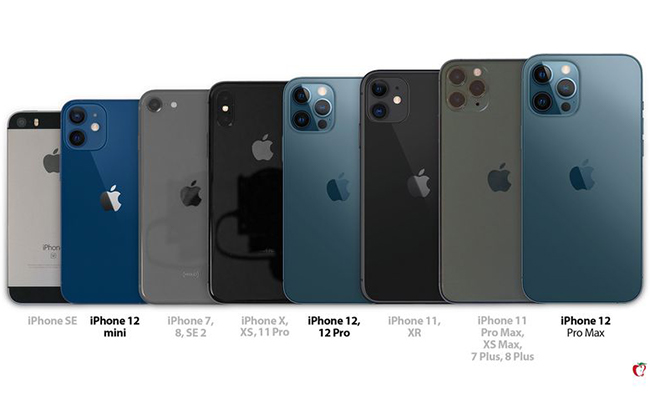 The 5.4-inch iPhone 12 mini has a resolution of 2430 x 1080with 476 pixels per inch, and the 6.1-inch iPhone 12 has a resolution of 2532 x 1170 with 460 pixels per inch. The displays offer HDR support with 1200 nits peak brightness, Wide Color for vivid, true-to-life colors, Haptic Touch for feedback, and True Tone to match the display's color temperature to the ambient lighting for a more natural viewing experience.
Design
Apple revamped the design of the iPhone 12 lineup in 2020, introducing flat edges that were a departure from the rounded edges of prior models and are similar in design to the iPad Pro.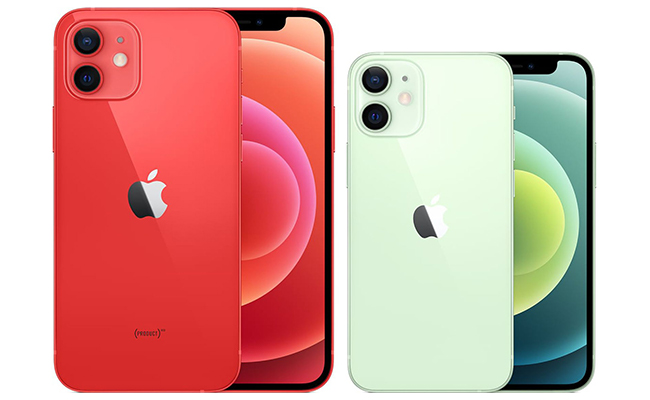 The all-glass front and glass back panel are held together with an aluminum frame, which features a flat design and is slightly different from the stainless steel band used for the iPhone Pro models.
There's a notch at the front to house the TrueDepth Camera, speaker, and microphone, and there's a slim bezel all around the edges of the iPhone 12.
Ceramic Shield
The front of the iPhone is protected by a Ceramic Shield cover that replaces the standard cover glass of previous models. The Ceramic Shield is infused with nano-ceramic crystals and offers 4x better drop performance.
Apple largely carried over the iPhone 12 design and Ceramic Shield for the iPhone 13, and the two generations look very similar to one another.
iPhone 12 Colors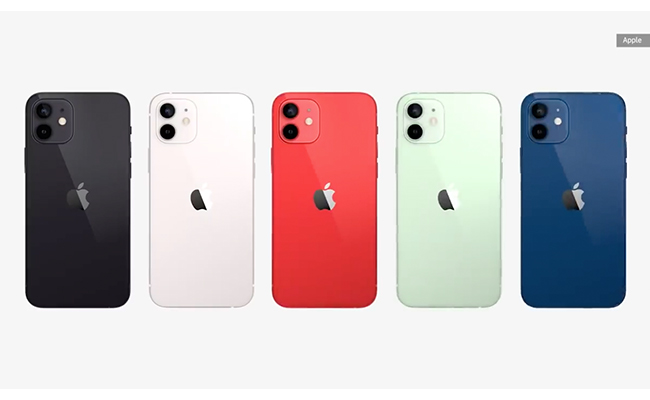 Like other recent models, the back of the iPhone 12 is made from glass, with the two halves of the device sandwiching an aerospace-grade aluminum enclosure. That comes in six colors: blue, green, black, white, (PRODUCT)RED, and purple, an extra color added in April 2021.
Water Resistance in iPhone 12
The iPhone 12 models offer IP68 water and dust resistance and can hold up to submersion in 6 meters of water for up to 30 minutes.
iPhone 12 Models Support 5G Connectivity
The iPhone 12 models were the first to support 5G connectivity for faster downloads and uploads, better quality video streaming, improved gaming, and higher-definition 1080p FaceTime calls. 5G coverage is available worldwide, but only iPhone 12 devices sold in the United States support mmWave 5G, the fastest 5G technology available.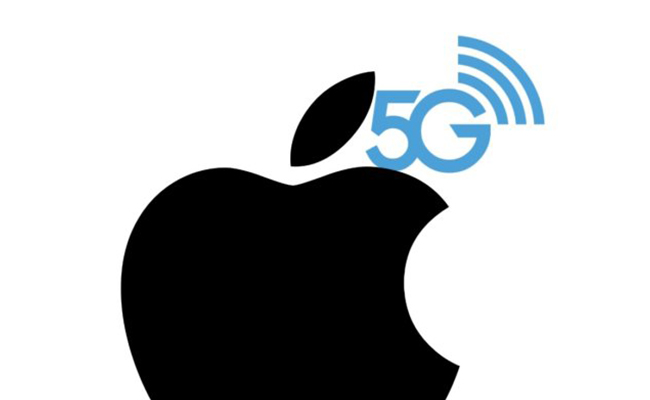 WiFi, Bluetooth, and U1 Chip
Both iPhone 12 and 12 mini support WiFi 6 and Bluetooth 5.0. They include a U1 Ultra Wideband chip for spatial awareness and interactivity with other devices that have the U1 feature, such as the HomePod mini.
A14 Bionic Chip
There's an A14 chip inside the iPhone 12 models, and it was the first chip in the smartphone industry built on a 5-nanometer process for performance and efficiency improvements. Apple said at the launch that the 6-core CPU and 4-core GPU in the A14 was 50 percent faster than the fastest competing smartphone chips, although the A15 chip in the latest iPhone 13 models has pushed things even further.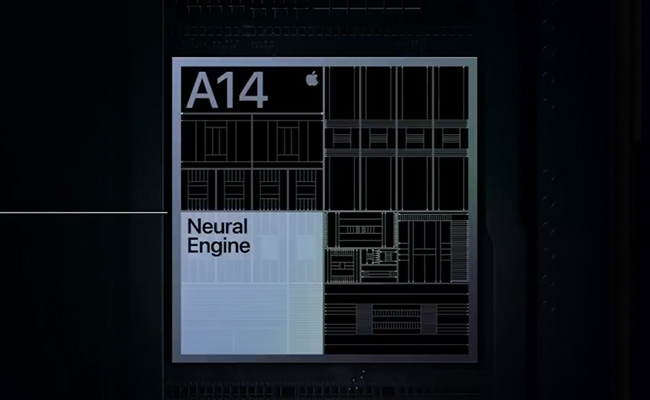 Neural Engine
The A14 chip also includes a 16-core Neural Engine that offers an 80 percent increase in performance for machine learning tasks compared to the previous A13 chip.
New Camera Features
The regular iPhone 12 and iPhone 13 models are similar to the Pro models in most respects, but the camera is a major differentiating factor. While the Pro models include a triple-lens camera setup with a LiDAR Scanner and other bells and whistles, the iPhone 12 and 12 mini have a more straightforward and less advanced dual-lens camera setup.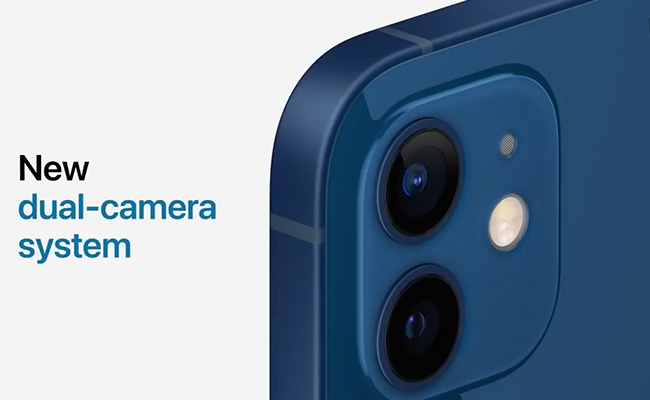 There are still significant camera improvements in the new iPhone 12 models compared to the iPhone 11. There's an ƒ/2.4 Ultra-Wide camera and a Wide camera that has an ƒ/1.6 aperture that lets in 27 percent more light for better performance in low-light conditions along with 2x optical zoom and 5x digital zoom.
Cinematic Video Recording
The iPhone 12 models can capture 30fps HDR video with Dolby Vision, enabling cinema-grade videos to be captured, edited, and shared right on the iPhone. It also supports 4K video recording at up to 60fps. There's improved cinematic video stabilization and a Night mode Time-Lapse feature, along with Dolby Vision selfie videos using the TrueDepth camera.
TrueDepth Camera and Face ID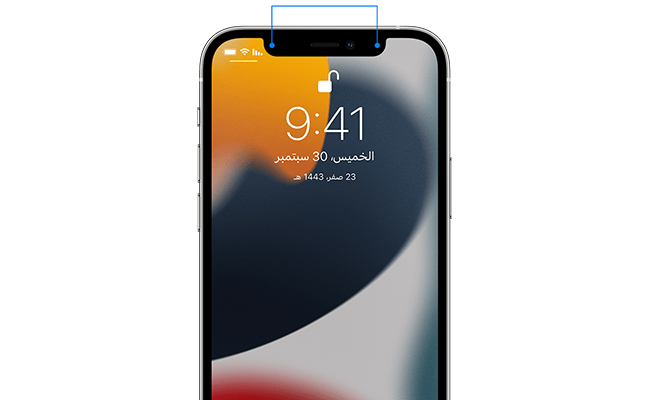 The TrueDepth camera continues to enable the Face ID facial recognition biometric authentication feature in the iPhone, and it offers a 12-megapixel selfie camera. The selfie camera supports Smart HDR 3, Deep Fusion, Night mode, and Night mode Portrait shots.
Battery Life
The iPhone 12 mini delivers up to 15 hours of video playback, 10 hours of streaming video playback, or 50 hours of audio playback. When it comes to battery life, the iPhone 12 offers up to 17 hours of video playback, 11 hours of streaming video playback, or 65 hours of audio playback. The iPhone 13 lineup provides an even better battery life thanks to efficiency improvements and slightly larger batteries, but the iPhone 12 battery life is still solid.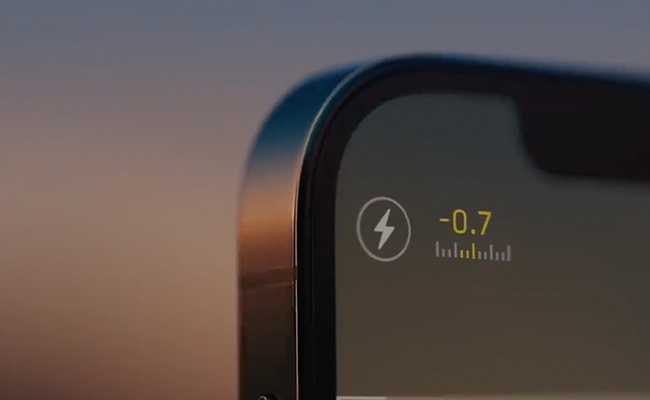 Fast Charging
Both iPhone 12 models offer fast charging, which provides a 50 percent charge in 30 minutes using a 20W power adapter.
MagSafe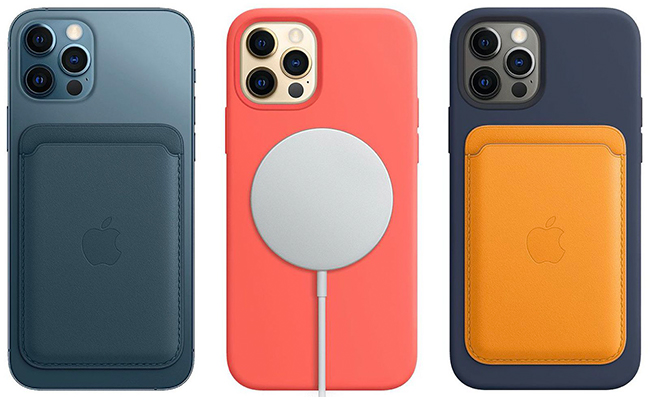 A MagSafe charger, MagSafe iPhone cases, sleeves, and wallet accessories. Apple introduced MagSafe accessories for iPhone 12 models designed to work with a ring of magnets built into the back of the iPhones. MagSafe supports 15W wireless charging, an upgrade over the 7.5W charging available through standard Qi-based wireless chargers. The iPhone 12 models can also be charged using the Lightning port, unchanged.
No Power Adapter
Apple eliminated the power adapter and EarPods from the iPhone 12 box, and these accessories must be purchased separately. All iPhone models now ship with a USB-C to Lightning cable by default, with Apple doing away with the USB-A version.