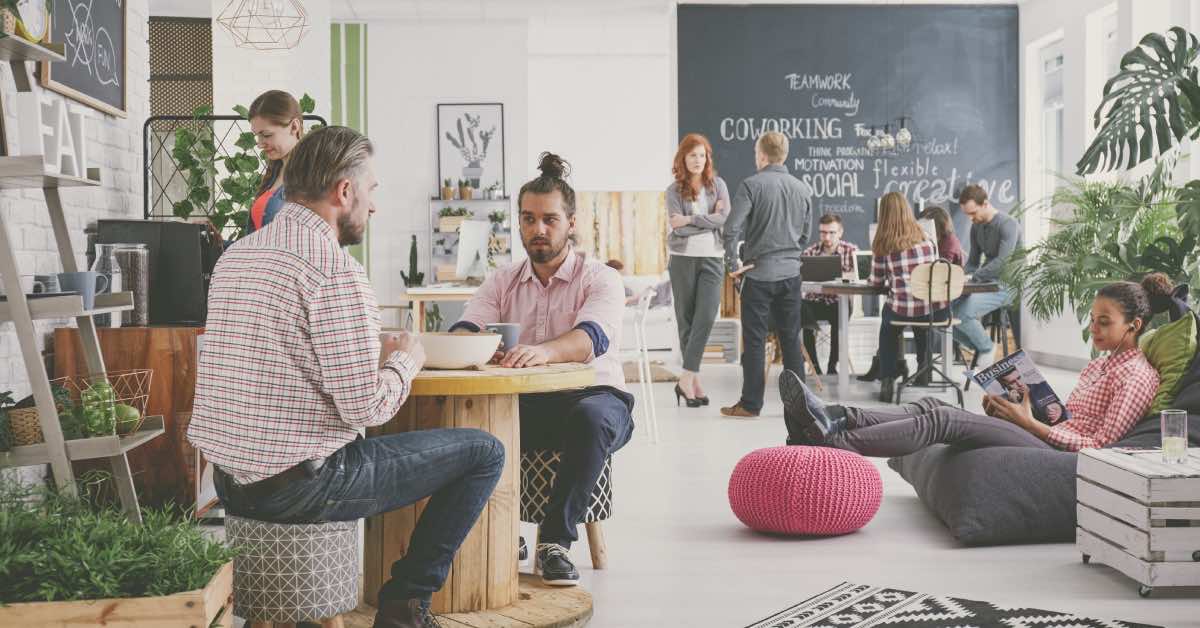 A big part of having a successful business is having happy and content employees. And while it's true you can't please everyone all of the time, there are definitely things you can put in place that will certainly improve the day to day working life of your employees.
Creating and providing a good working environment shows that you care about your employees, they aren't just numbers on a spreadsheet or people "on the floor". They're on the front line of your business and if they're feeling underappreciated it will show in their work, and more importantly, it won't go unnoticed by your customers.
So, what can you do to create a better working environment? Read on for a little inspiration.
1. Make their life a little easier
There's nothing worse than computers and systems that aren't fit for purpose. It makes employees frustrated and less likely to work to their full potential. Make sure their equipment is well maintained and up to date and don't forget that proofreading systems and grammar and spell checking software will go a long way in productivity and efficiency, you can check out Scribbr's plagiarism checker. If you want your employees to be happy in their work, then give them the tools to do so.
2. Bring in more natural light
Artificial light is tiring, intrusive and in some cases, depressing. There's a scientific link between natural lighting and quality of sleep, so it's something to bear in mind when you're creating a better working environment. Let the blinds be open, allow in as much light as possible and encourage your employees to take breaks outside in the fresh air.
3. A clean, comfy space
Flickering lights, faulty air-con systems, inadequate heating solutions, bathrooms with bad plumbing and ventilation… all these annoyances might seem minute, but when you're faced with this environment for up to 10 hours a day, it's going to get on your nerves. Make sure all these issues are dealt with and try to focus on making a clean and tidy environment that is clutter-free, has plenty of space, ergonomic furniture, and maybe even a few potted plants.
4. Quiet rooms
Sometimes to-do lists and tasks can quickly become overwhelming, especially if you're in a customer-facing role. Providing quiet rooms where your employees can reflect on issues or just gather their thoughts will certainly improve morale. These kinds of areas are particularly beneficial for those who work long hours.
5. Make sure you're approachable
Yes, they're your employees and they work for you. But that doesn't mean they shouldn't be able to come to your with their issues and problems work-related or not. Having an "open-door" policy creates a level of transparency within the business and shows that you're approachable and personable. So, always leave your office door open – literally!
6. Treat your employees
That huge order they've got out on time, or the targets they've totally smashed this quarter. Show your appreciation by treating your employees. You could buy them all lunch, or let them leave early on Friday.