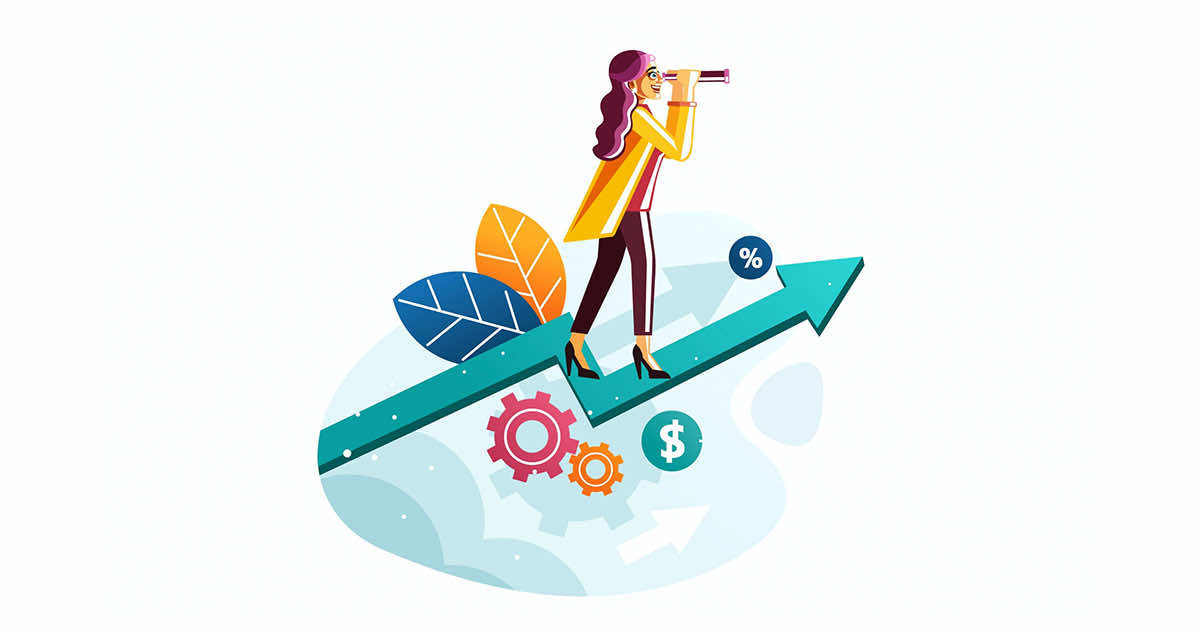 Are you wondering which tools you should be using for your new business?
If so, you've come to the right place.
Because there are tools for every job, especially when it comes to working online.
But if you choose the wrong ones, your business could miss valuable opportunities, and the results could be costly.
The good news, you don't have to pick them at random because we've put together a selection of 8 tools every new business needs.
We'll look at tools ranging from social media monitoring to slick video-making platforms and provide you with insights to determine which ones will work best for your business.
Social media offers new businesses an opportunity to gain an affordable foothold in their marketplace, but only if you are consistently up-to-date with what is being said about you and by whom.
Mention Monitoring is a tool that enables businesses like yours to monitor what's happening online, so you can listen to your audience and update your social media as it happens. These are the main features:
Social media monitoring: Mention monitors over one billion sources daily from across the web, including Instagram, Twitter, Facebook, Pinterest, review websites, blogs, news, and social media forums, so you can uncover conversational trends and analyze data about your business and market place.
Scheduling calendar: Pre-plan your social media strategies and content release times using their multi-channel editorial scheduling calendar.
Audience insights: That will help you build your media strategies based on the latest audience insights.
Competition analysis: Monitor what people are saying about your competition.
Brand management: Know how your brand is perceived online, and respond in real-time when needed.
Every business needs to establish a connection with its customers; this is why you must create a brand. But it's impossible without a visual vocal point that runs throughout all your marketing platforms, creating a cohesion that customers will come to know and trust; this is why you need a professionally designed logo.
The Tailor Brands logo maker helps you do just that with remarkable ease; click one, two, three, and you're done!
Their AI algorithm asks you for details about your business and marketplace, you then choose your design preferences, and the logo-making tool will create a logo based on your decisions. It's fully customizable with infinitive revisions, and you only pay when you're happy with the result.
3. Google Analytics
For any business to succeed, you must first gain a deep understanding of your customers.
Google Analytics provides you everything you need to know about your viewers and your website. Together, this information enables you to adapt your strategies accordingly, so you can optimize every piece of content you put online, providing you with the maximum ROI.
Here are some of its features:
Website visitor statistics
Visitors location
What pages they visit
What they're searching for on your website
What content they click on the most
Lowest performing page identification
Online campaign traffic conversion statistics
Before you jump in and choose your domain name, save yourself time and heartache by checking if it's available using the free name check tool.
It checks every corner of the web, from brand names, apps, and trademarked terms, providing you with a detailed outline of your chosen name's availability; it's fast, it's free, it's perfect for a new business.
Email marketing is still one of the leading marketing strategies for boosting brand recognition, increasing community followings, and providing, on average, a $30 return on every $1 spent, but it doesn't happen automatically!
Well, that used to be the case, but now we have MailChimp; their service provides you with a range of innovative email marketing tools all under the same roof. Some of their platform features are:
Audience Management
Marketing CRM (customer relation management)
Creativity Tools
Marketing Automation
Insights & Analytics
Email templates
Landing page templates
As far as email marketing goes, Mailchimp is pretty much the king of the jungle.
The speed at which consumers turn to social media to fulfill their shopping needs is, at the moment, exceeding technologies' ability to meet them. But this will soon change with the rise of AI. But for now, it's all about imagery, especially video.
Consumers no longer accept a pixelated image with some blatant sales pitch beneath advertising their product of desire; they want high-quality video.
Magisto enables you to give it to them. Their online video editing platform provides you with access to a comprehensive media library, free music, all fully customizable, and allows you to upload your images and videos to suit your business's video needs. It also has lead generation capabilities so that you can turn views into leads.
Video is no longer the future of personal branding, it's the present, and Magisto's tool enables you to take full advantage of this opportunity.
Monitoring what people are saying about your business on social media (AKA Mention) is only one part of the equation for online success; the other is having the ability to manage, schedule, and track your content.
Hootsuite is a social media marketing tool, enabling businesses to manage, track, and schedule their social media content's online engagement across a range of social media profiles. With over 18 million customers, they can deliver the global-scale insights every business needs to succeed.
Their open platform seamlessly integrates with a host of other popular tools, like Google Drive, Adobe, Salesforce, and Dropbox. With apps such as Talkwalker, and Brandwatch, both of which provide social analytical statistics, you always have the insights you require.
As planning systems become ever more popular for personal achievement, organizational tools are equally essential for successfully branding your business.
Asana planning tool helps you keep your team and brand on track. You can organize your entire schedule, from setting tasks, assigning team members or groups, enable in-house online collaboration, and set due dates and reminders.
Success is due partly to visualization. Asana provides you with the means of keeping a clear picture so you can stay focused and motivated.
Conclusion
We've covered tools ranging from free name check, insightful website analytical data, social media monitoring, content management, scheduling systems, advanced AI logo makers, master-class video editing platforms, innovative email marketing tools, and project management software systems.
By using some, if not all, of the tools discussed today, you'll equip yourself with a fully loaded toolbox.
Your next step is to assess your business needs and apply those tools. All are easy to use and affordable for new businesses. If you don't, you might be left wondering why your business didn't succeed!