News
How to memorialize Facebook profile of a loved one who passed away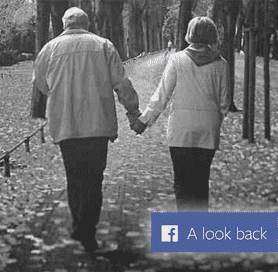 Facebook has released few tools to help families and friends of people who passed away control how their loved ones profiles appear on the social network.
You can now delete or memorialize profiles, limit photos and life events privacy to only friends, limit profile search visibility to friends and non-friends, not only that, Facebook will make a look back videos upon request for your loved ones.
To memorialize someone's profile, please fill this form.
Verified immediate family members may request the removal of a loved one's account from Facebook.
Facebook says that they're monitoring users' feedback and some of the people who reach out to facebook are grieving the death of a friend or family member, and they usually ask for their loved one's timeline to be memorialized.
Hence, Facebook said "over the past months, we've been thinking about and working on better ways for people to remember loved ones. As we continue to think through each aspect of memorialization, we ask ourselves questions that have no easy answers: How might people feel? Are we honoring the wishes and legacy of the person who passed away? Are we serving people who are grieving the loss of a loved one as best we can?"
"Based on conversations inspired by these questions, we've decided to make an important change to how we preserve legacies on Facebook. Up to now, when a person's account was memorialized, we restricted its visibility to friends-only. This meant that people could no longer see the account or any of its content unless they were Facebook friends with the person who passed away.
Starting today, we will maintain the visibility of a person's content as-is. This will allow people to see memorialized profiles in a manner consistent with the deceased person's expectations of privacy. We are respecting the choices a person made in life while giving their extended community of family and friends ongoing visibility to the same content they could always see."
Today, Facebook is offering to create a special look back videos for persons who passed away upon their loved ones' requests.
You just need to fill a request to Facebook, and they will do it for you.