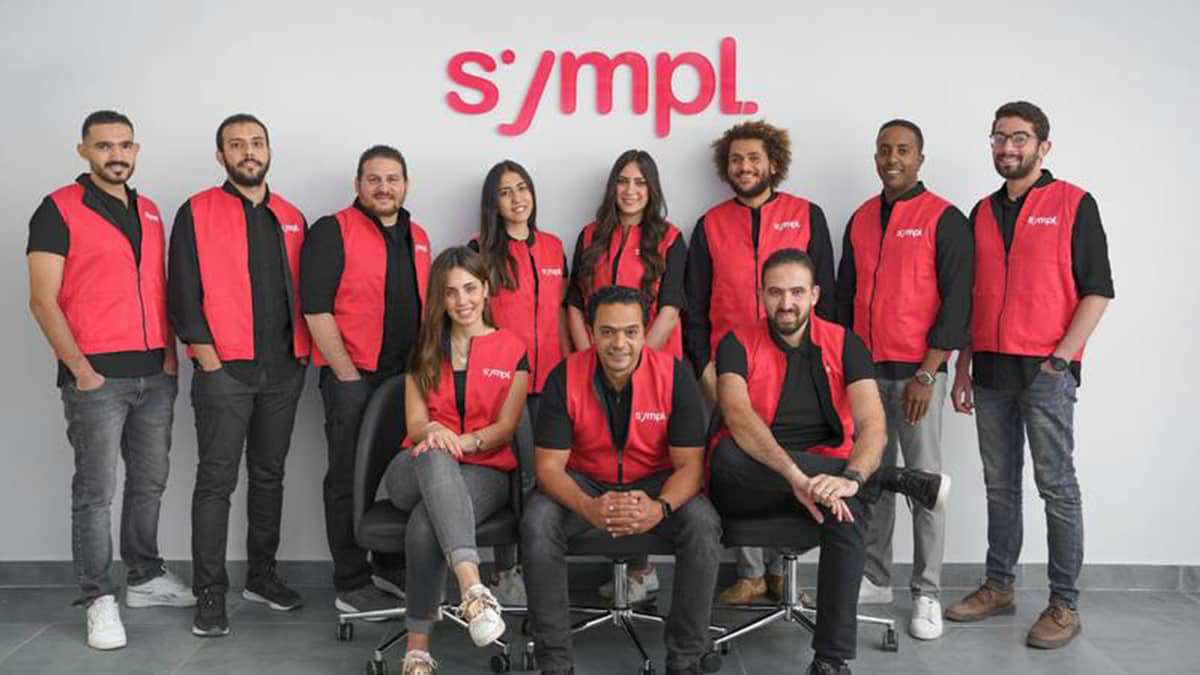 "Save Now, Pay Later" fintech startup, Sympl has raised $6M following its launch last month. The investment is led by three top Venture Capital firms in the region including Beco Capital, A15, and Global Ventures.
Founded by Yasmine Henna, Mohamed El-Feky, and Karim Tawfik, Sympl is a buy now pay later service, allowing merchants to sell products and services directly to customers on short-term and interest-free repayment plans. With  A15's early investment in the startup, the venture capital firm was able to support the development of the Sympl checkout platform and successfully help to bring it to launch.
The third quarter of the year proved consistent with the stellar year of FinTech across MENA, Turkey, and Pakistan. Observing a 55% Quarter-on-Quarter growth of funds backing FinTech across MENAPT, the industry observed another quarterly record as most recently recorded in Q3 2021. Most remarkably, online payment solutions and financial structuring services have been a hot target for VC investors across MENAPT, as observed in FinTech Funding Rounds 2021 YTD. Startups like BPL platforms Tabby (UAE) and Colendi (Turkey) raise major rounds this year.
In parallel to setting the payment infrastructures that push forward with cashless and flexible payment processes, FinTechs like BitOasis, Sarwa, and most recently Fintech Galaxy, and Tarabut Gateway have raised rounds this year to explore the worlds of Cryptocurrency, Open Banking, and Digital Investment.
Since its launch, Sympl has partnered with more than 240 retail and online stores in Egypt. It provides various categories, including electronics, fashion, appliances, furniture, travel, healthcare, jewelry, and more.
Mohamed El-Feky, co-founder and CEO of Sympl, said "It's a moment of pride for all of Sympl's team to see the market traction on the Sympl platform and to be supported by the strongest VCs in the region in our early launch stage. Sympl's checkout experience is tailored to what we know merchants and consumers need."
He added "We identified the massive potential for pay later options in Egypt and built an intuitive and enjoyable product. Aiming to help customers shop with access to easy, flexible, and interest-free payment plans without worrying about long processes and embedded costs; Sympl users can conclude a transaction in less than 10 seconds ".
Sympl's payment platform requires no pre-registration and no payment-plan approval at checkout. In addition, it provides users an alternative trouble-free purchasing process promoting customer savings.
Moreover, the platform enables merchants to sell products & services directly to bank cardholders across short-term and interest-free repayment plans.
The Cairo-based FinTech will employ the fund to accelerate the expansion of its online and in-store merchants network to cover more categories. And yet boost the product offering to serve the platform users better.