The inflight magazine of EgyptAir airline apologised over a confusing interview with actress Drew Barrymore that went viral after it was spotted by a passenger who was en-route to Cairo.
With misspellings and grammatical errors, led with a description of Barrymore as "being unstable in her relationships" and quoted her as saying that motherhood was "the most important role in my life."
This interview with Drew Barrymore in the Egypt Air in flight magazine is, umm, surreal. pic.twitter.com/fN3lNHXbL0

— Adam Baron (@adammbaron) October 2, 2018
The quotes attributed to the actress are also rendered in imperfect English.
The airline, in a statement late Monday, said it has an agreement with Al-Ahram advertising agency, which edits articles and interviews for the Egyptian carrier's in-flight magazine, Horus.
According to EgyptAir, the agency is "totally responsible" for the magazine's editorial content.
The editor-in-chief of Horus magazine and the head of Ahram advertising agency which publishes it released a letter on Tuesday suggesting the problem lay in translating from English to Arabic and back again.
"We apologise for any misunderstanding that might be interpreted as an offence to the great artist," they wrote.
A separate statement by the advertising agency said the introductory paragraphs of the purported interview were not written by the interviewer, Aida Tekla.
The bylined journalist, Aida Takla, tweeted on Oct. 3 that the magazine may have heavily edited her piece but: "This doesn't negate the fact that the interview with Drew Barrimoor which took place in New York is genuine  and far from fake."
This doesn't negate the fact that the interview with Drew Barrimoor which took place in New York is genuine &far from fake.
As far as Drew we interviewed her several times I saw her grow up before my eyes she is charming and talented.@EGYPTAIR

— Aida (@Aidatakla1) October 3, 2018
The editor and publisher did not directly answer claims the interview had been fabricated but said all material submitted in a foreign language is translated into Arabic and then into English.
As for the lead of the article, which says Barrymore "has been subconsciously seeking attention and care from a male figure", they said any such introduction could be a "product of the editor's creativity on the condition that it contains no information that is contrary to the truth."
"We are about to investigate this by checking thoroughly the source-material that the translator depended on to write the interview," they said.
U.S. press reports have quoted Barrymore's representatives as denying any such interview took place, with some suggesting the author must have based her article on misinterpretations of a press conference.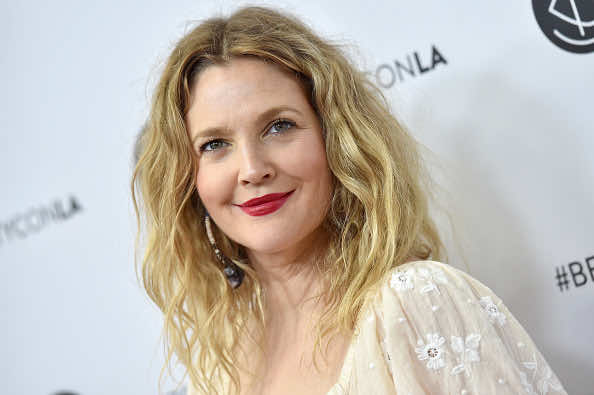 Barrymore has yet to issue an official statement on the interview, but the Al-Ahram agency said a representative of the actress contacted Tekla about the interview to say that the American actress never spoke to Horus.
The representative did not know that Tekla, a senior member of the Hollywood Foreign Press Association, contributed to Horus, said the agency.
The article says Barrymore had failed relationships because her parents divorced.
"It is known that Barrymore had almost 17 relationships, engagements and marriages" psychologists believe that her behavior is only natural since she lacked the male role model in her life after her parents' divorce," Tekla wrote.
In another passage, she quoted Barrymore as being pleased with recent weight loss after having a second daughter. Another quote describes Barrymore as celebrating women's achievements in "the West" because they handle tasks men cannot.
"Women exert tremendous efforts that men are incapable of exerting due to their numerous commitments and obligations," the article quoted Barrymore as saying.