Tech
eldolar.live One Place for Dollar Exchange Rate in All Egyptian Banks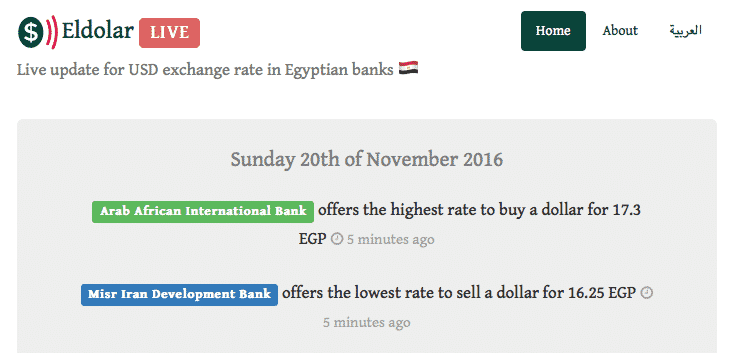 Since floating the pound, Egyptians are more eager to know the dollar exchange rates everyday. But it's really annoying to open different banks' websites to get the best rates or even follow up on exchange rate.
eldolar.live is an aggregation service that provides a real-time table for EGP/USD exchange rate in all Egyptian banks.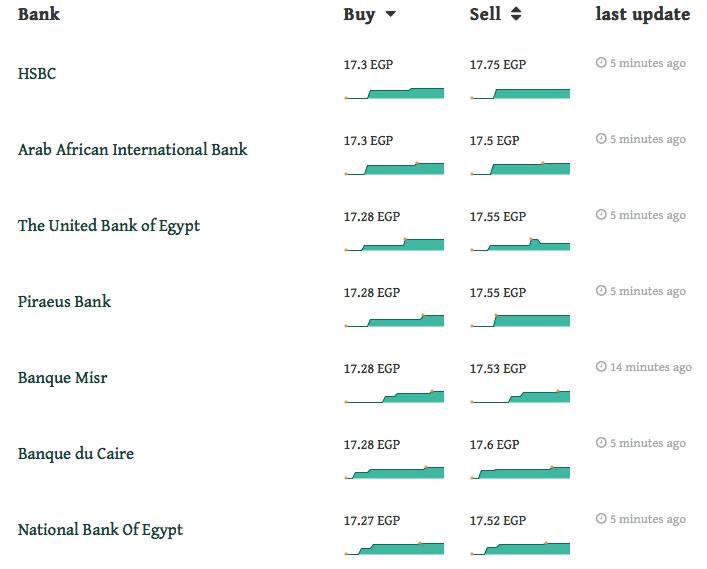 The site was founded by Abdullah Diaa and Amr Sobhy, in an attempt to aggregate the USD/EGP exchange rate data in different Egyptian banks and turn them into rich visual data after float the pound.
They've also launched a mobile app to track updates on the go, available now on Google Play under the name El Dolar Live.