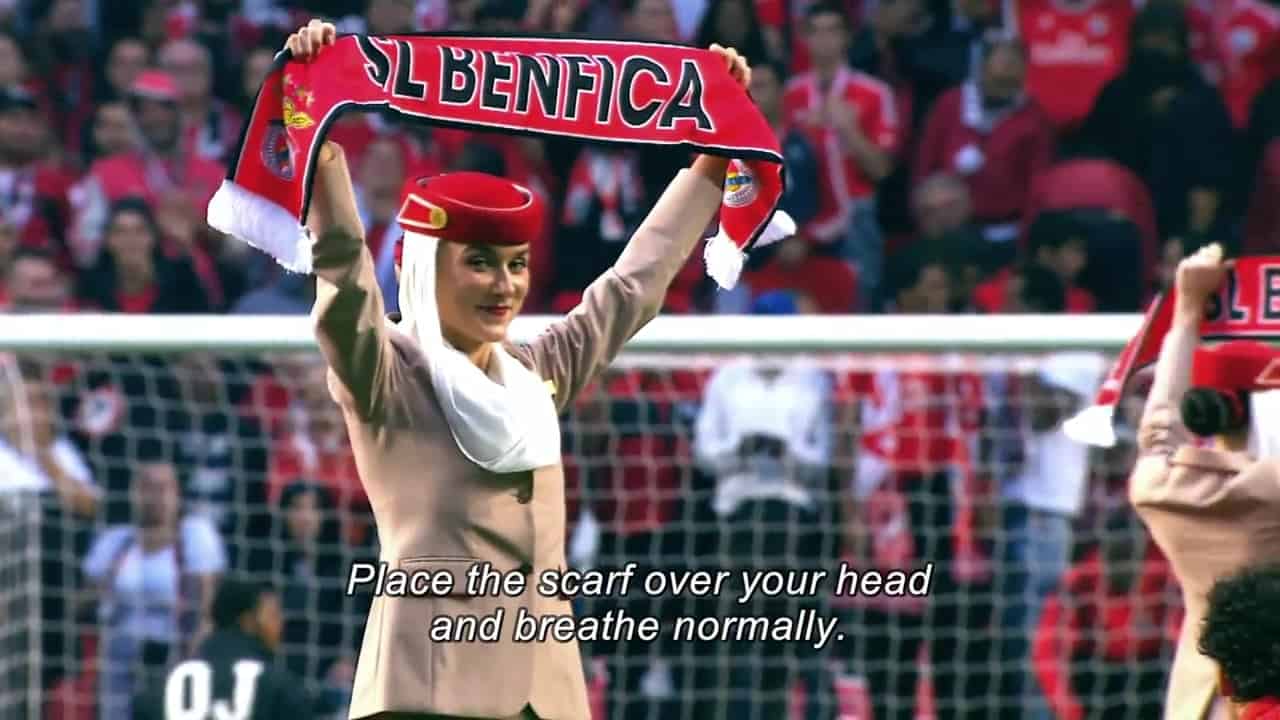 Dressed in their elegant beige uniforms and red hats, Emirates airline hostesses walked into the soccer field's center circle to deliver safety-like match instructions, leaving around 65k Benfica fans fired up ahead of the game.
Keeping up with the Benfica tradition, the Emirates crew demonstrated how fans should cheer for their team in the event of scoring a goal by raising the team's red scarf.
The Emirates-Benfica video went viral on social media, generating 1M views in the first 12 hours.
Emirates signed a three-year sponsorship deal with the Portuguese club last May to join the list of top European football clubs sponsored by Emirates, including Arsenal, Real Madrid, AC Milan, Hamburger SV, Paris Saint-Germain, and Olympiacos FC.