Etisalat Egypt has unveiled its new branding as 'Etisalat by e&,' following the steps of the e& Group's recent rebranding in the UAE market.
Etisalat is leaving behind its bright green logo as part of the rebrand.
"The green color will disappear," Chief Consumer Officer Ahmed Yahia said, mentioning that they will use the new logo on all of Etisalat's stores in the market over the coming few days.
Say goodbye to the Etisalat green logo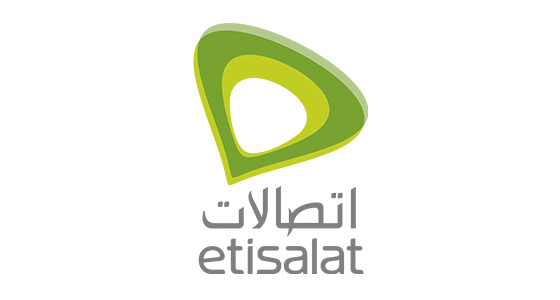 The new identity, Etisalat by e&, is in line with the Group's current positioning as a 'global technology and investment conglomerate that digitally empowers societies.' Yahia said.
Say hello to the Etisalat new logo and brand identity

Egypt is the second-largest market for Etisalat after the UAE, comprising 100 million users.
"Egypt has significant potential, including its expansion in financial inclusion, the mega projects being implemented, and the wide-scale investment opportunities the state offers. That's why we aim to expand in the local market in telecom and other technology solutions," Yehia explained.
Hatem Dowidar, the group CEO of e&, said that the rebranding of Etisalat Egypt's corporate identity aims to create harmony within the Group's telecommunication brands and align with its transformation journey and refreshed positioning, especially about accelerating value generation through innovation and digitization.
Dowidar added, "We aim to contribute to strengthening Egypt's digital economy and help create even more opportunities. The brand identity change is in alignment with our strategy to enhance Etisalat's leadership position in Egypt's telecommunications market through innovative solutions and principles that make a tangible difference to our people, shareholders, and investors,"
Hazem Metwally, CEO of Etisalat Egypt, stated that the new brand identity leverages Etisalat's leadership position in the Egyptian market with its state-of-the-art infrastructure, robust operations, and strong partnerships built upon years of sustainable growth and continuous commitment to innovation.
Metwally added, "Over the past 15 years, we have created value for our subscribers, shareholders, people, and communities. Our story of success is one that we want to continue to follow in the future in our new brand evolution and continue to re-invent ourselves so that we can make a difference in the market,"
On Feb 23rd, Etisalat Group changed its brand identity to e& aiming to expand in other activities related to technology in general rather than focusing only on telecom services.