News
Facebook Crowns 4 Arab Community Leaders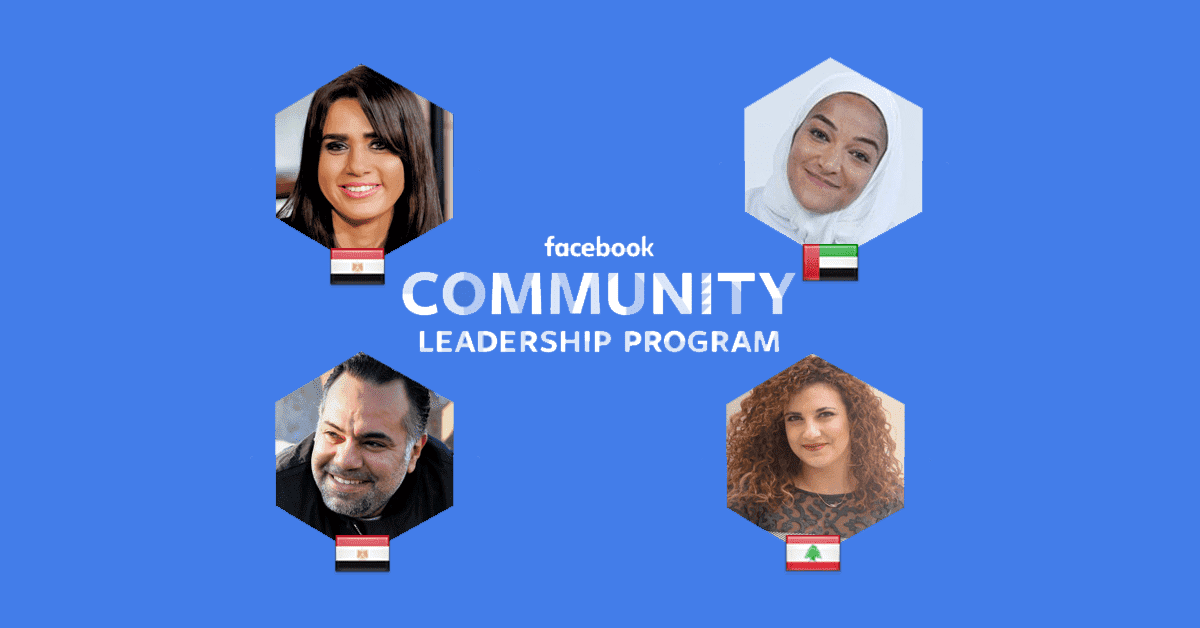 Four Arabs were selected from a pool of 6,000 applicants to join the first Facebook Community Leadership Program, offering prizes ranging from $50,000 to $1 million.
Facebook announced in February this year a new initiative aims to provide training and funding to individuals building communities on the platform.
The Facebook Community Leadership Program comes in light of the social media giant strategy "Bringing People Closer Together". announced by Facebook Founder and Chief Executive Office Mark Zuckerberg early this year.
Ime Archibong, Vice President, Product Partnerships said in a blog post: 
"Community leaders play a critical role in bringing people closer together. Many of these leaders turn to Facebook, Messenger and WhatsApp to create these connections, and often tell us that they could have more impact with additional support, better tools and access to funding. We created the Facebook Community Leadership Program to empower these leaders who are building communities around the world."
Here're the four arabs who won $50,000 each in funding to scale their communities.
Nermeen AbouSalem (Egypt) – Egyptian Single Mothers
Egyptian Single Mothers helps connect, support and empower single mothers by giving them the space to discuss their challenges, exchange experiences and advice while offering them free legal, psychological, parental and community services. Community link
Rami Elgebali (Egypt) – Missing Children
This small group in Egypt helps families with missing children throughout the Arab world. To date, they have successfully helped more than 950 people make their way back to their families—among which are children and special needs adults. Through the group's Facebook page—the mainstay of the program—more than 8,000 volunteers coordinate efforts around Egypt and the Middle East. Community link
Salyne EL Samarany (Lebanon) – Teach For Lebanon
Teach For Lebanon is a Lebanese Non-Governmental Organization (NGO) which aims to eliminate educational inequality while fostering youth leadership and promoting civic engagement. Community link
Manal Rostom (UAE) – Surviving Hijab
In 2014 women who wore hijabs were being attacked, both verbally and psychologically and this caused many of the women to remove them to fit in their societies, especially out of the Middle East. "Surviving Hijab" group was founded to empower women to wear their hijab with pride. Today it is home and safe haven to more than 655,000 from all around the world. Community link
https://www.facebook.com/manal.rostom/posts/10161029011205637