News
Facebook's Profile Picture Guard and Design Feature Now Available in Egypt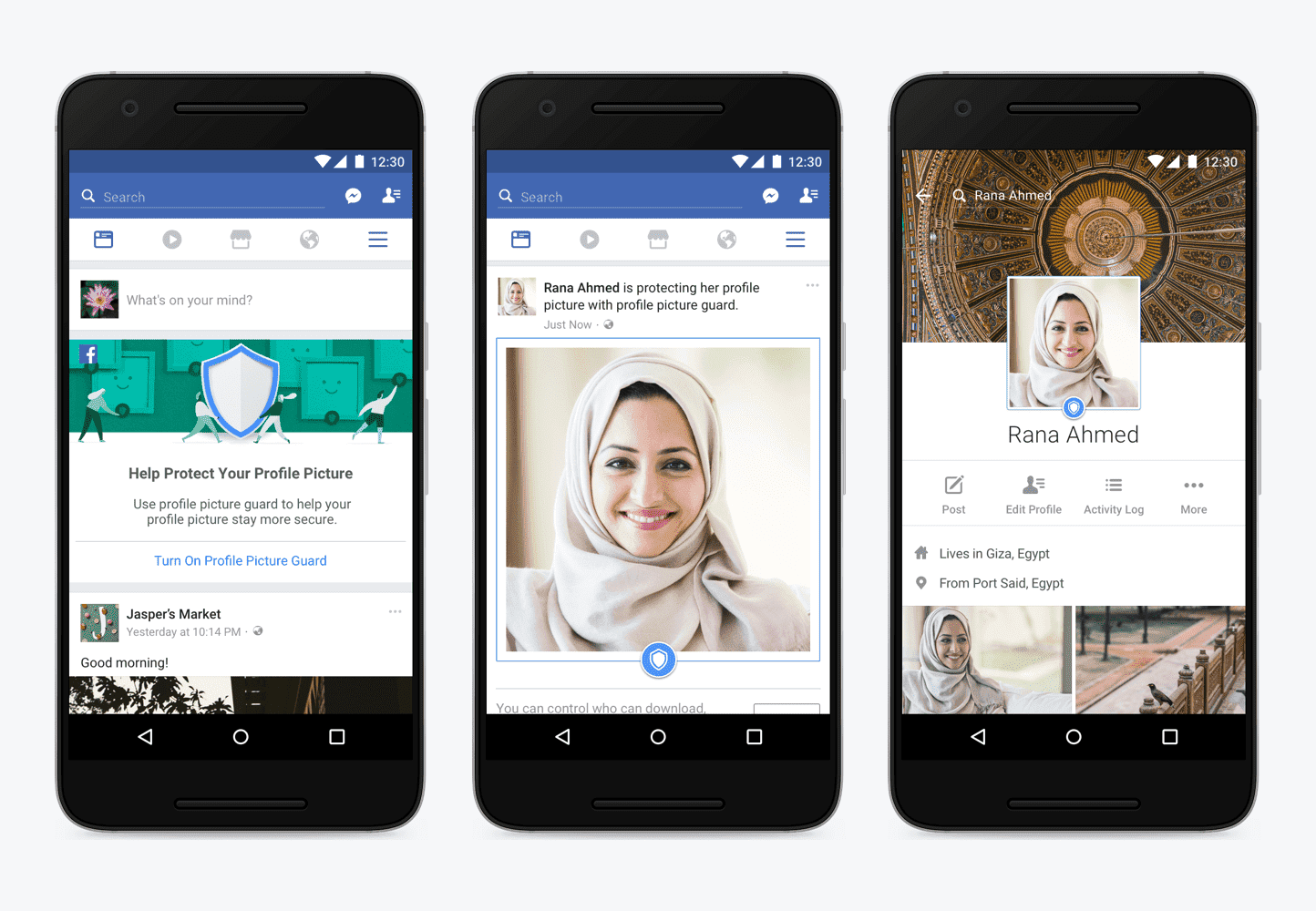 Facebook introduced Profile Picture Guard and Design features in Egypt, empowering people to have more control over the way others engage with their profile photo to help keep them safe online.
Protected pictures will feature a blue border and shield that wraps around users' current profile picture. When the guard is added:
Other people will not be able to use Facebook to download, share or send your profile picture in a message.
People you're not friends with on Facebook won't be able to tag anyone, including themselves, in your profile picture
Where possible, we'll prevent others from taking a screenshot of your profile picture on Facebook. This feature is currently available only on Android devices.
We'll display a blue border and shield around your profile picture as a visual cue of protection
People on Facebook will start seeing a step-by-step guide to add an optional profile picture guard and be able to access the new feature on Web, Android, MTouch, MBasic, and FBLite. Profile Picture Guard is currently available in India, Pakistan, Bangladesh and Sri Lanka.
Commenting on the announcement, Nashwa Aly, Head of Public Policy, for the Middle East & North Africa said: "Profile pictures are an important part of building community on Facebook because they help people find friends, create meaningful connections and authentic conversations. Through our work with safety organizations in Egypt, we've seen that some women choose not to share profile pictures as there is a concern about misuse. The launch of the 'Profile Picture Guard and Design' feature is part of our ongoing commitment to keeping our 35 million active users in Egypt safe online and giving them more control over who can download and share their profile pictures."