News
Funny Pepsi Halloween ad vs. Coca Cola's respond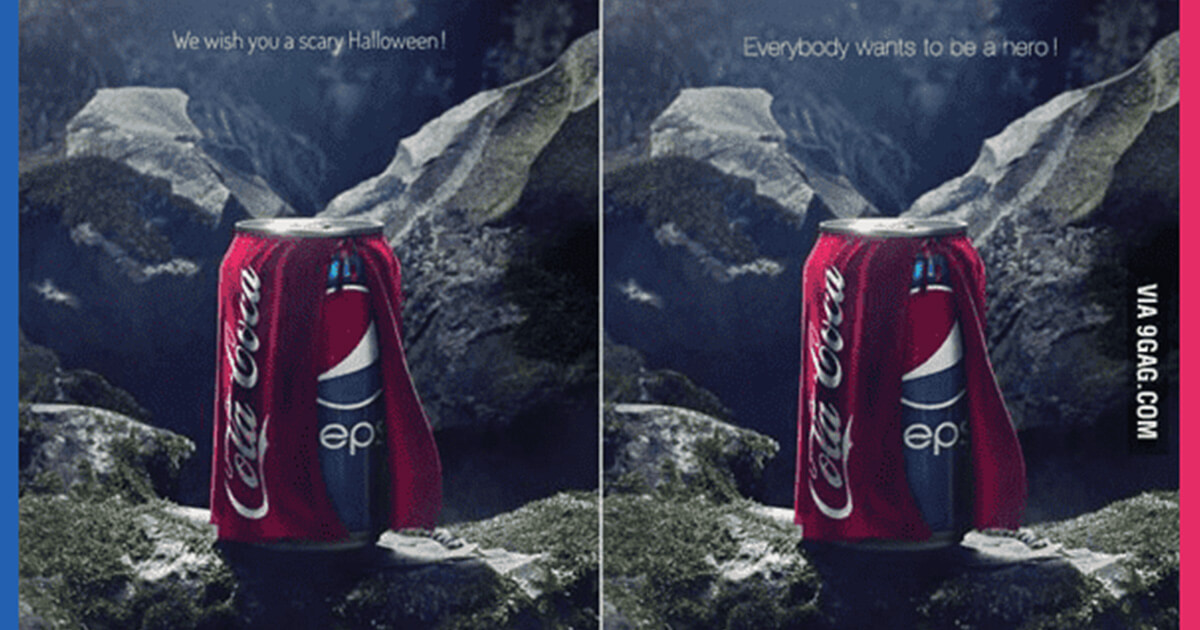 Pepsi and Coca-Cola's war continues with a genius Pepsi Halloween advert. Along with a beautiful response by Coca-Cola, which went viral like fire since both were published on 9GAG.
Pepsi stroke first by dressing up like Coca-Cola, saying, "We wish you a scary Halloween."
We scanned all of Pepsi's channels worldwide but found nothing; it's a user-generated ad.
Coca-Cola responded beautifully with a blow strike, saying, "Everyone wants to be a hero!" Again it wasn't published by Coca-Cola's official accounts.
Pepsi Halloween Advert  "We wish you a scary Halloween" (Unofficial)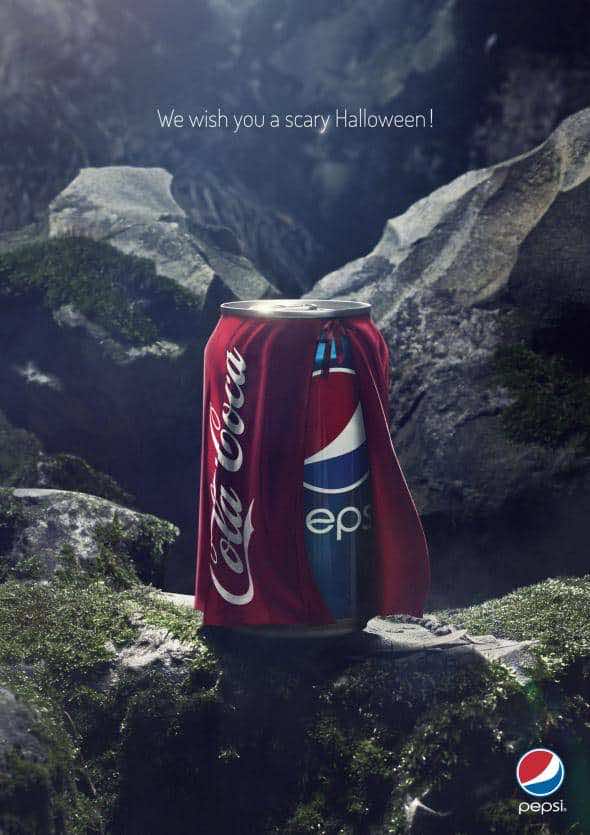 Coca-Cola's Response "Everyone wants to be a hero" (Unofficial)