News
Paul Walker Dies in Car Accident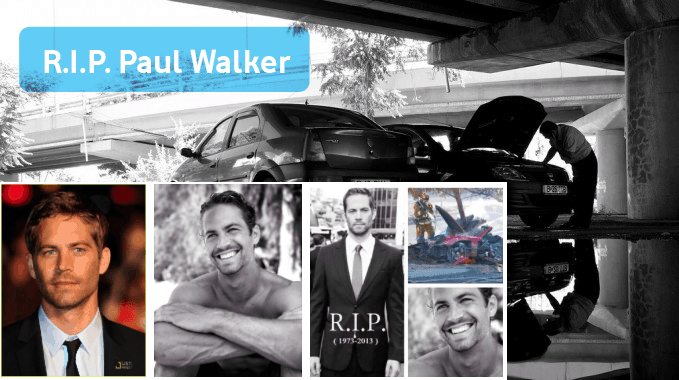 The fast and furious star Paul Walker died in a car crash in California last night. News spread on social media, and Paul Walker's official Facebook page confirmed the news.
Paul William Walker is an American actor. He was born: on September 12, 1973, in Glendale, California, United States. He became well known in 1999 after his role in the hit film Varsity Blues. However, he is perhaps best known for starring as Brian O'Conner in The Fast and the Furious film series.
VAN DIESEL wrote it all in Caps.
"BROTHER I WILL MISS YOU VERY MUCH," THE 46-YEAR-OLD ACTOR WROTE, ADDING: "I AM ABSOLUTELY SPEECHLESS. HEAVEN HAS GAINED A NEW ANGEL. REST IN PEACE"
Justin Bieber tweeted:
RIP PAUL WALKER
Other celebrities have also left sentimental messages on Twitter:
Miley Cyrus: "I'm despondent about Paul Walker"
Kelly Rowland: "R.I.P. Paul Walker. Wow! So sad. Prayers for his friends and family."
Olivia Wilde: Heavy heavy heart tonight. Paul Walker was a genuinely good, sweet, kind, laid-back, loving person. Sending much love to his family.
Zoe Zaldana: "A very sad day indeed. R.I.P. Paul Walker. Our prayers are with you and your family."
Jordin Sparks: "Life is so fragile. Sending tons of my love & prayers to his family & friends. RIP Paul Walker."
Rihanna: "Very Very sad news…I'm so heartbroken about this!"
Jessica Alba: "RIPPaulWalker -he was a lovely person -so sweet and grounded. My heart goes out to his family."