News
Instagram introduces new business tools, features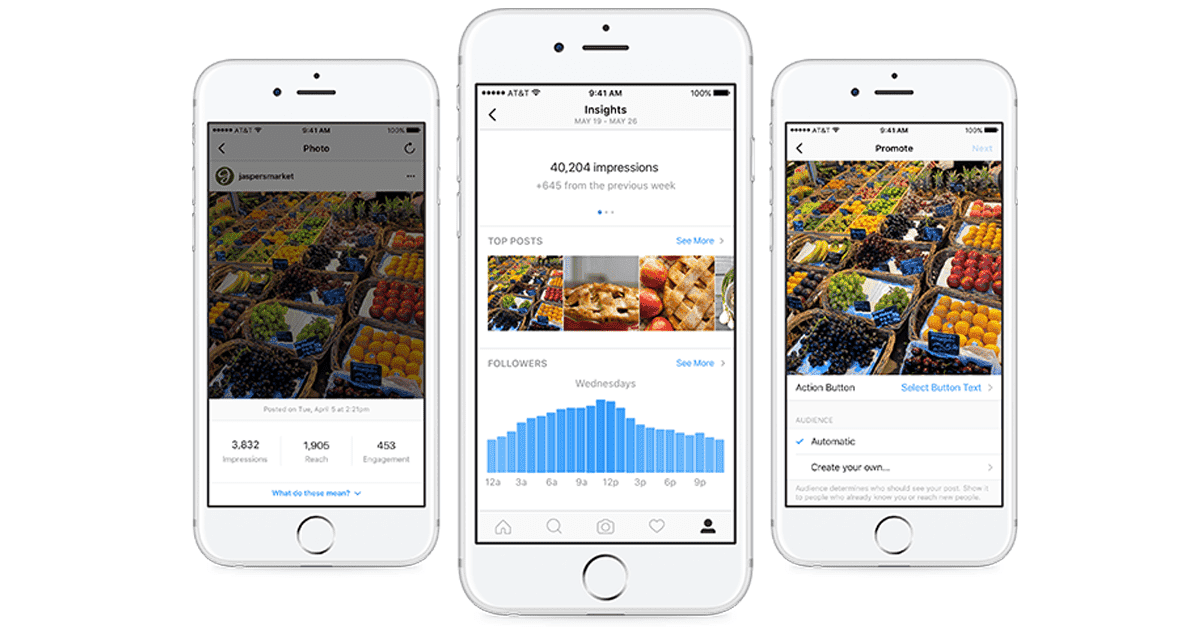 Instagram has announced the launch of its free built-in dashboard, full of data and insights, to help brands and small businesses understand how their photos and videos perform and what customers admire the most.
With the new business dashboard, brands and small businesses can see organic impressions, reach, and engagement and when customers see posts and compare those stats with the prior period.
Along with the new dashboard, Instagram also introduced the ability to migrate to a business profile and choose how you want your customers to get in touch with your business: call, text, or email with a tap of the contact button and get directions. A Business profile also unlocks access to insights and the ability to promote.
Another big news, Instagram is changing the way businesses advertise on the platform, as you will be able to promote already posted content from inside the Instagram app, unlike the current situation as you must promote using Facebook ads manager/power editor, with the new update, you will be able to choose targeting, call-to-action, budget, start and end time of the advert without leaving the Instagram mobile app.
The new features will be available for a few countries, including the US, Australia, and New Zealand, in the coming months and will be available in all regions globally by the end of the year.
There're 200K brands and small businesses advertising on Instagram since it opened for business in October 2015 – Said Instagram in a blog post; 60% of Instagrammers say they learn about products and services on Instagram, and 75% say they take action after being inspired by an Instagram post — like visiting a website, searching, shopping or telling a friend – Instagram added.