Startups
MENA entrepreneurs are ready for global markets: Eventtus CEO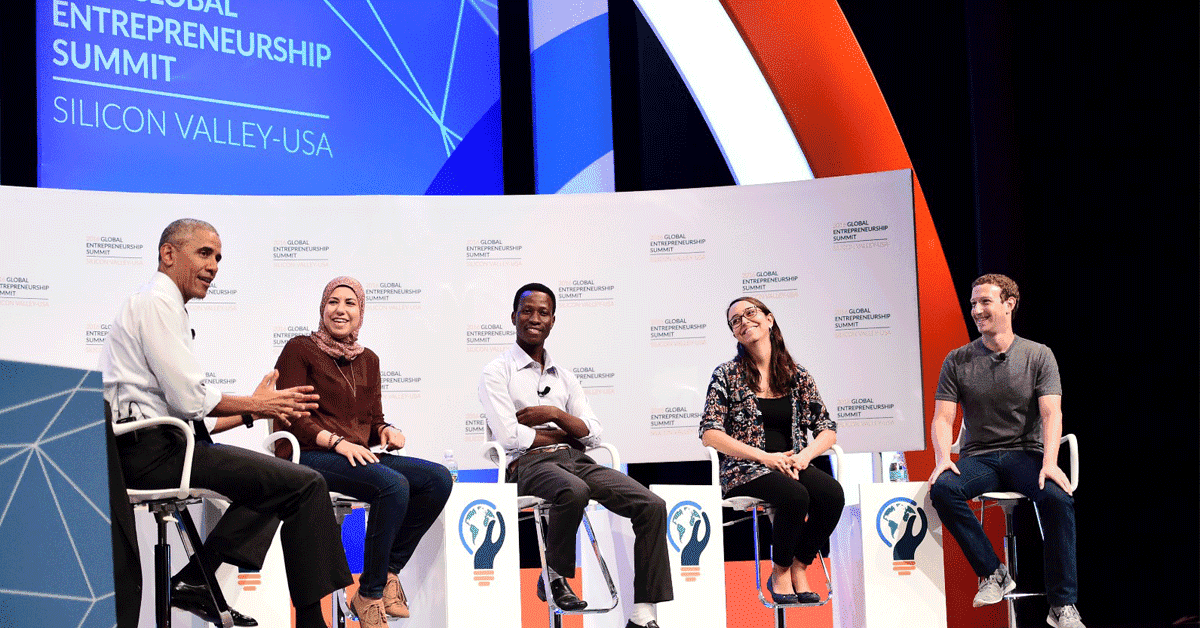 Entrepreneurship in the Middle East and North Africa is ready to compete on a global level, believes Mai Medhat, CEO of Eventtus. Her statement comes after getting an opportunity to be live on stage at the Global Entrepreneurship Summit 2016 in Silicon Valley with President Barack Obama, Facebook founder Mark Zuckerberg alongside two other entrepreneurs from Rwanda and Peru.
During the panel, Mai shared her story of how Eventtus first started. "It was triggered by a need. The identification of a gap that technology could fill," she said. "And that is the core of any successful entrepreneurial venture anywhere in the world. To recognize and identify a need, to understand how great technology can fulfill it, and to really study how to make that happen. This is what we do on a daily basis now at Eventtus. We're constantly looking for ways to further develop and enhance the event engagement experience for attendees and organizers alike. "
In no time after it launched in Egypt, Eventtus took the first steps toward expansion and opened its first office in Dubai and since then Eventtus has become the partner to the entrepreneurship events in the middle east, more than 800 organizers have used Eventtus to manage more than 7,500 events. Eventtus has been working with customers like Harvard Arab weekend in the USA, DMG events, ArabNet and RiseUp Summit and currently working with Dubai Expo 2020 "This was more than just the opportunity of a life-time," said Mai. "This was a moment that arrived after a long and challenging journey that my co-founder Nihal and I endured to make Eventtus the successful event engagement platform that it is today. And what I learned is that the challenges faced by entrepreneurs all over the world are very similar: funding, resourcing and a legal and banking infrastructure that caters to the nature of start-ups. Sitting on that panel with President Obama and one of the world's most admired entrepreneurs, Facebook founder Mark Zuckerberg I felt so much hope and optimism for our regional ecosystem. The past two years especially we have seen many success stories that have come out such as Integrate, Wuzzuf, Instabug, Kijamii and the incredible success of the RiseUp Entrepreneurship Summit. We're facing challenges, but we're getting there."
Eventtus is an engagement platform for events launched late 2012. It's the one stop shop for event organizers to manage their events, has now more than 800 organizers using it to manage more than 7,500 events. Eventtus is specialized in develop interactive event apps for events, conferences and exhibitions to engage the attendees, access the agenda and speakers bios, receive instant updates about the event and network with other attendees.
The Global Entrepreneurship Program is an initiative that President Obama launched from Egypt, when he during his Cairo University speech "A New Beginning" in 2009 that he "will host a Summit on Entrepreneurship to identify how we can deepen ties between business leaders, foundations and social entrepreneurs in the United States and Muslim communities around the world." This Summit was the 7th installment in a series previously hosted by the United States and the governments of Turkey, the United Arab Emirates, Malaysia, Morocco, and Kenya.