News
Sheryl Sandberg The Woman Behind Facebook
Sheryl Sandberg, born August 28, 1969, is an American businesswoman, activist, and writer. As of August 2013, she is the chief operating officer of Facebook. In June 2012, she was elected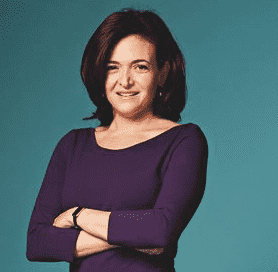 to the board of directors by the existing board members, becoming the first woman to serve on Facebook's board.
Before Facebook, Sheryl Sandberg was Vice President of Global Online Sales and Operations at Google and was involved in launching Google's philanthropic arm Google.org.
Before Google, Sandberg served as chief of staff for the United States Secretary of the Treasury.
According to Time magazine, in 2012, she was named in the Time 100, an annual list of the world's 100 most influential people. As of January 2014, Sandberg is reported to be worth over US$1 billion due to her stock holdings in Facebook and other companies.
Sheryl Sandberg story with Facebook:
In late 2007, Mark Zuckerberg, co-founder, and chief executive of Facebook, met Sheryl Sandberg at a Christmas party held by Dan Rosensweig; at the time, she was considering becoming a senior executive for The Washington Post Company. Zuckerberg had no formal search for a COO but thought of Sandberg as "a perfect fit" for this role. They spent more time together in January 2008 at the World Economic Forum in Davos, Switzerland, and in March 2008, Facebook announced hiring Sheryl Sandberg away from Google.
After joining the company, Sandberg quickly began trying to figure out how to make Facebook profitable. Before she joined, the company was "primarily interested in building a really cool site; profits, they assumed, would follow."By late spring, Facebook's leadership had agreed to rely on advertising, "with the ads discreetly presented"; by 2010, Facebook became profitable. According to Facebook, Sandberg oversees its business operations, including sales, marketing, business development, human resources, public policy, and communications.
2493 people in Luleå standing on ice to form the world's largest human Like! – by Sheryl Sandberg
Sandberg's executive compensation for Final Year 2011 was $300,000 base salary plus $30,491,613 in Facebook inc. Shares. She also owns 38,122,000 stock options and restricted stock units (worth approx. $1.45 billion as of May 2012) that will be completely vested by May 2022, subject to her continued employment through the vesting date.
In 2012 she became the eighth member (and the first female member) of Facebook's board of directors.
In October 2012, Business Insider reported that stock units (appx. 34 million) vested in Sandberg's name accounted for nearly US$790,000,000. Facebook withheld roughly 15 million of those stocks for tax reasons, leaving Sandberg with nearly US$417,000,000. The media reported on August 12, 2013, that Sandberg sold 2.4m shares in the company worth US$91 million—5 percent of her total stake in the company.
In April 2014, it was reported that Sandberg had sold over half of her shares on Facebook since the company went public. At the time of Facebook's IPO, she held approximately 41 million shares in the company. After several rounds of sales, she is left with around 17.2 million shares, a 0.5% stake in the company, worth about one billion dollars.