In the midst of calls to break up Facebook, struggling IPOs, and some fan drama over the Game of Thrones finale — no spoilers we promise — some people are working away at smaller, very specific issues. There are many thrones to conquer, but focusing on particular problems goes a long way when it comes to entrepreneurship.
We've got Stanford alumnae building a platform that provides companionship to aging loved ones. Former execs of GBH Communications gathered video conferencing data to prevent those dreaded video call disconnects. And last but not least, an ex-Googler helping policyholders manage their auto insurance.
Get ready for a roundup of startups that know exactly what they're doing, and whom they're helping!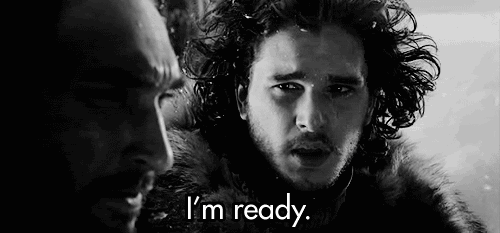 Ending Social Isolation for Aging People
Marketplaces for shared rides, rental spaces, e-commerce, and food delivery are becoming more and more abundant. There are, however, other overlooked pressing issues that affect different communities. With 50 million Americans over the age of 65, senior citizens are affected by problems like social isolation, which is what Mon Ami is aiding for one home at a time.
French for 'my friend', Mon Ami is aptly named. The San Francisco-based online platform brewed at Stanford connects elderly family caregivers with 'Activity Companions' who provide IT help, transportation, and visits to play games that aid in dementia healing. From socialization to brain stimulation to emotional support, the benefits are many. Check out Mon Ami's Companion Diaries for some heartwarming stories.
Founding Team
It all started with these two Stanford-ettes. One with a track record in product and digital media, the other with experience in hospice care and health. Madeline Dangerfield-Cha and Joy Zhang met in Stanford School of Business for their MBA in 2016.
Madeline graduated from Columbia as a creative writer to become a digital media and analytics whiz. She worked at Essence for five years, acquiring digital media positions to eventually become their Director of Analytics. She is passionate about using technology for effecting change and believes in "the magic at the intersection of generations" that sprouted Mon Ami. She also believes in the power of gaming and plays designed to support elderly wellbeing, particularly for improving brain activity and social interaction for those suffering from dementia.
Joy Zhang is no newbie to elderly care. She has almost a decade of experience in welfare and aging. She was a World Health Organization consultant for healthy aging innovation. She was also an Associate at Skoll Foundation, which invests in social entrepreneurs driving large-scale impact. An advocate for the aging population, Joy notes how vulnerable they are especially in the event of an emergency or natural disaster. "Social isolation is a major risk factor for older adults, and social connections are the most important asset, especially during a crisis," she wrote.
Madeline and Joy were recently joined by CTO Steve Fram to lead the tech arm. Before Mon Ami, Steve was CTO of Caring.com, a marketplace that helps caregivers of aging loved ones find the services they need. He was VP of Engineering at BabyCenter of Johnson & Johnson. He was also Technical Director of UNDP's Rio Earth Summit, the biggest environmental conference ever held which gave the world its climate change framework and sustainable development blueprint. He holds a BS in Mathematics and Zoology from the University of Michigan, where his undergrad research focused on "the morphology of the basal ganglia" and "identifying mathematical errors in brain/body­weight allometry."
Managing P&C Insurance Services
This San Francisco-based tech startup is a little stealthy and has only been brewing for five months. It's neither the seed-to-sale Cannabis software Trellis nor the board game of vines, blooms, and flowers! Word on the street is that this Trellis is providing property and casualty insurance services. With more than 80 companies on Crunchbase using Trellis as part of their name, we dug into the meaning of the word: A metal or wooden framework made to support vines and fruit trees. Why Trellis though? Our AI wizards are still trying to figure that one out.
Founding Team
CEO Daniel Demetri is a serial entrepreneur with a blend of expertise in computer science and financial services skills, which he learned at Harvard and honed at Google, Earnest Inc., Angelo, Gordon & Co, and KAYAK.
He previously co-founded States Title, a real estate insurance settlement startup which raised $10.2 million in seed funding and acquired North American Title Company early this year. As ex-Product Lead at Earnest Inc., Daniel was on a mission to democratize high-quality financial services where he created "the best-in-class student loan refinancing product."
Daniel proposes insightful ways to overcome decision-making hardships and deal with the mind's working memory limitations. "Confronted with 24 pieces of data, we physically have no choice but to narrow our focus," he writes recommending compressing complexity with cognitive reasoning, discarding less critical considerations and using gut feeling for difficult trade-offs. Daniel provides a super fact-based opinion piece but you've got to be careful with the gut feeling one as some neuroscientists are arguing against Malcolm Gladwell's Blink!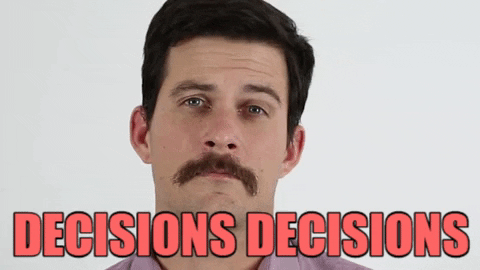 Cutting Video Conferencing Troubleshooting Time
VisibilityOne is a patented video conferencing monitoring solution that provides real-time performance and health data across multiple platforms, including Zoom, Cisco, and Poly. The California-based startup simply aims to make video collaboration management easier, minimize video call disconnection, and reduce IT troubleshooting time by 90% through its data collector.
The startup was awarded the prestigious "Excellence in Product Innovation"from the National Systems Contractors Association. "These companies may not be unicorns, but they're some of the workhorses behind countless organizations of all sizes," says entrepreneur Rebekah Ilif in her Inc. piece, which featured VisibilityOne.
Founding Team
This powerful team of industry veterans is armed with decades of experience and a career track at leading firms. Jose De La Paz, CEO, holds three patents for his work in the communication and video conferencing space which spans over 20 years. Jose led GBH Communications as CTO and COO until its acquisition by SKC Communications in 2018.
"I will continue to invent, create, and dream of ways to push the boundaries of technology," he told Forbes. When he is not on tech duties, Jose plays video games with his five sons, and travels the world with his family. He enjoys a good old cup of coco with Mexican abuelita, paired with butter-toasted bolillo. Are you drooling too?! He also sparks his creativity with a blank canvas and some spray paint.
An art enthusiast, Jose admires the stories portrayed in the work of Banksy, the UK's mystery street artist!
Chief Risk Officer, Von Bedikian, founded his first company, GBH Communications, at the age of 26 and reigned as President for 33 years. What kicked off as a one-man reseller, grew to become an industry leader, globally recognized value-added reseller for Fortune 100 clients, including Plantronics, Polycom and GN Netcom. He also served as President of Direct Access Systems, a leading supplier of conferencing solutions focused on reseller markets. He holds a BA in Business Administration and Marketing from San Jose State University. When he is not building long-standing successful tech firms, Von loves to unleash his creative juices in oil painting.
A tech architect, with two-decade expertise in data and cloud architecture, CTO Frankie Alvarado was also former GBH Communications, where he headed the company's market strategies of emerging technologies. Frankie was BT Lead Technology Engineer in London, where he played a key role in making the 2012 Olympics the most connected.
Frankie describes "communication" as the biggest and easiest problem to solve. "The simplest way to get the ball rolling into optimizing your technology and your user rates is to communicate. [Everything] starts from that — which is kind of what video conferencing is all about, when you think about it," he wrote.
When he is not too busy building scalable technologies, you'll find Frankiecleaning local beaches or holding competitive video game tournaments with his children.
As you can tell, startups that are focused on specific technical or human needs are the ones that make it past the eighth season — we mean, past ideation. Our stargazing powers tell us that these founders will conquer all the thrones in their way.