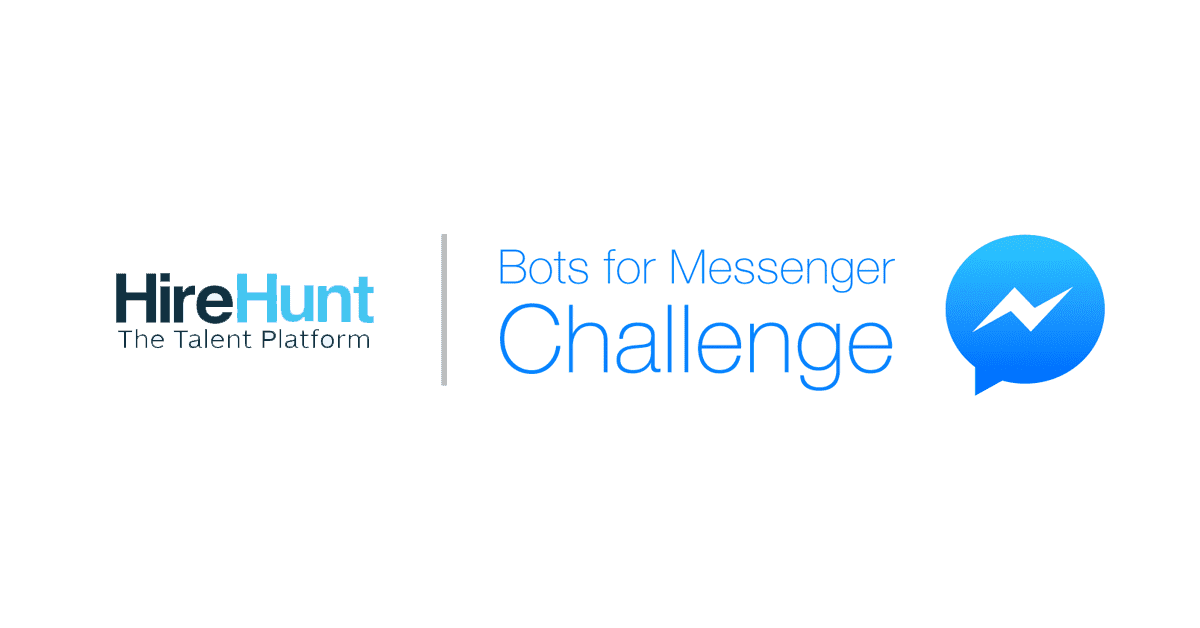 The HireHunt Bot has been selected as one of the the 60 finalists in Facebook's Messenger Challenge Bot Competition, "after receiving over 1000 submissions across 64 countries in the Middle East and Africa," according to the competition official announcement.
The winners will be announced on June 19th, 2017.
HireHunt, Egypt's online talent platform, has just released its official Facebook ChatBot as a soft launch. The HireHunt Bot is intended to allow job-seekers to build their profile through Facebook Chat, by answering interesting questions about themselves and their work experience to attract the attention of employers. Questions can be answered by text, pictures or recording voice, thereby utilizing all the diverse mobile features of Facebook Messenger.
Applicants later receive notification messages that inform them whenever a new employer has noticed them and requested that they apply to their open positions (which are loaded and answered through the bot). Applicants get notified of their progress like their score, new job matches, and number of Employers hunting them. Additional questions can also be sent by employers through the bot, as well as scheduling interviews.
The HireHunt Bot has accelerated the job search process, making it more interactive and instant, utilizing the real time interactivity that Facebook Messenger allows, saving immense time and effort that the traditional ways of job applications consume.