After the huge success of Emily in Paris's first season, Netflix has announced that the second season is coming up on December 22, 2021.
Emily in Paris is an American-French series on Netflix, categorized as comedy-drama, starred by Lily Collins, the heroine of the series "Emily".
Although It's one of the top-watched series on Netflix, it's getting mixed feelings, among the audience, critics, and social media experts.
Here's a glimpse of reviews from different angles:
1. Art Critics
Emily in Paris faced tough criticism from Art critics including Emma Gray from HuffPost who called Emily a bland character, stating "The show doesn't even make an effort to quirk her up or give her a more relatable, girl-next-door roughness: she's always immaculately coiffed and made-up and garbed in effortfully eye-catching outfits. But there's not much to the character, except for enormous amounts of self-confidence and the inexplicable ability to attract new friends and love interests on every street corner".
2. Social media experts
People who work in social media and digital marketing criticized the series as shallow; since it doesn't represent the social media work reality, they say that the series has summarized the social media work in taking selfies and adding text on a photo.
3. Mass Audience
Away from criticism, normal viewers tended to like the show, and have a positive sentiment about it. In its first week, Emily in Paris reached the top ten list of most-watched streaming shows on Netflix, per Nielsen. On May 3, 2021, Netflix revealed that the series has been watched by 58 million households in the month after its debut. The Series remained in UK's top 10 list for 40 consecutive days after its release.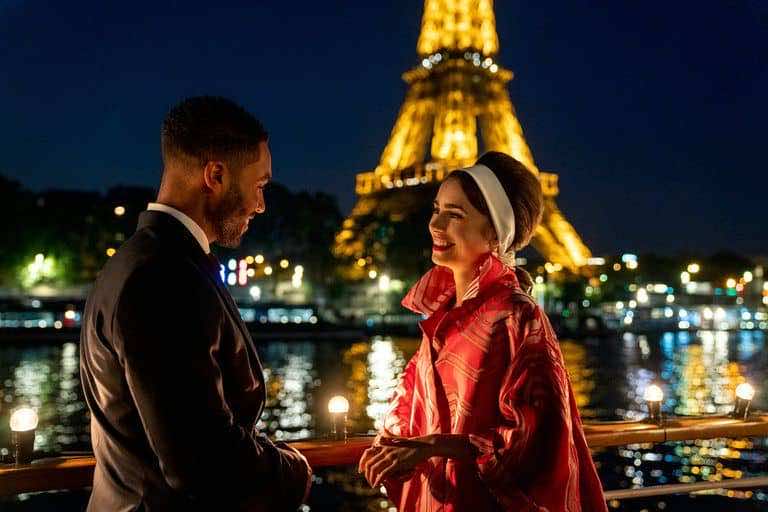 All that you need to know about Emily in Paris
Emily is an American girl who relocated to Paris to add an American point of view to a French marketing firm called "Savoir". She fights to succeed in her new different cultured workplace and country while looking for love.
Ashley Park, Philippine Leroy-Beaulieu, Lucas Bravo, Samuel Arnold, Camille Razat, and Bruno Gouery are also stars of the series.
In November 2020, the series was renewed for a second season by Netflix. Besides, the filming of the series started in May 2021. Luckily, the second season will be released on December 22, 2021.
Quick facts about Emily in Paris
Release date: October 2, 2020 (United States)
Countries of origin: the United States and France
Official site: Official Netflix
Languages: English and French
Also known as Emily
Official Instagram account: @EmilyinParis with 1.3M followers
Filming locations Place: de l'Estrapade, Paris, France
Production companies: Darren Star Productions, Jax Media, and MTV Entertainment Studios
Here's a glimpse of Emily in Paris's main characters.
Lily Collins "Emily"
As Emily Cooper, she is an aspirant digital marketing executive in her twenties, comes from Chicago. She moves to Paris when her company wins a French high-standard marketing company. While she was tasked with facelifting their social media strategy, Emily's life is turned to be full of alcoholic adventures and unexpected challenges. She manipulates trying to win over her workmates, make friends, and sail in love.
Philippine Leroy-Beaulieu "Sylvie"
As Sylvie Grateau, she's Emily's French bossy and tough boss at "Savoir" in Paris. She's the portrayal of a motivated boss who knows what she wants and doesn't settle for anything less. She is smart and expects that her coworkers are the same. Her sharp honesty often shows her as rude or harsh. She loves Antoine and needs more from their relationship other than sex. However, she was disheartened when Antoine chose Catherine over her. Therefore, she expresses her sorrow through her anger during her work at Savoir.
Ashley Parkas "Mindy"
As Mindy Chen, she is a resident of Paris who is from Shanghai but she decided to live in Paris beyond her family traditions and rules. Mindy works as a nanny for a rich couple in Paris. Her experience of moving to Paris as well as her understanding of American culture helped her to become a close friend of Emily's. Mindy is a talented singer seeking to achieve her second chance in Paris.
Lucas Bravoas "Gabriel"
As Gabriel, Emily's attractive and handsome downstairs neighbor. A talented French chef who is always around to help Emily out. He works at a bistro in the neighborhood while he starts a complicated relationship with Emily. During that time, Gabriel has a girlfriend called Camille.
Lately, clashes start to rise up between Gabriel and Camille when she insists to support him in opening his own restaurant by lending money from her family but he keeps refusing. Thus, it ends with breaking up with her.
Camille Razat "Camille"
As Camille, she's a nice French lady with a kind nature. She becomes Emily's friend as she shows Emily that Paris isn't as big as it seems. Camille is Gabriel's girlfriend before they break up.
Samuel Arnold "Julien"
As Julien, he is Emily's workmate at Savoir whose rudeness clashes with Emily making their relationship unkind. By the time, Julien gains respect for Emily and they become friends.
Bruno Gouery "Luc"
As Luc, he's Emily's workmate at Savoir with cheeky behaves. He, along with Julien, mocks Emily's American way of treating France. Though he becomes sympathetic with her and no longer mocks her, he rather becomes a friend of her.
William Abadie "Antoine"
As Antoine Lambert, he's the owner of Maison Lavaux, a company that focuses solely on scents and perfumes. He, and therefore his company, is a client of Savoir. Antoine is also the husband of Catherine Lambert but had an ongoing affair with Sylvie Grateau.
Highlights from the first season
After breaking up with Camille "Gabriel's girlfriend", Gabriel finally spends the night with Emily. However, he decides to move to Normandy to set up his own restaurant. In the final scenes, Gabriels' plans swap deciding to stay in Paris at his restaurant.
That's happen after Antoine (William Abadie) decides to support Gabriel financially. Gabriel's last decision is cheerful news for Emily although Camille discovers that and wants to solve things out with Gabriel. "Can we talk?" she texts Emily in a suspenseful ending.
Will there be a second season of Emily in Paris?
On Wednesday, November 11, Netflix confirmed Emily in Paris would return for a second season, and it will officially be available on December 22. Emily in Paris's Instagram account started to post teasers from the new season and photo sessions of the series crew.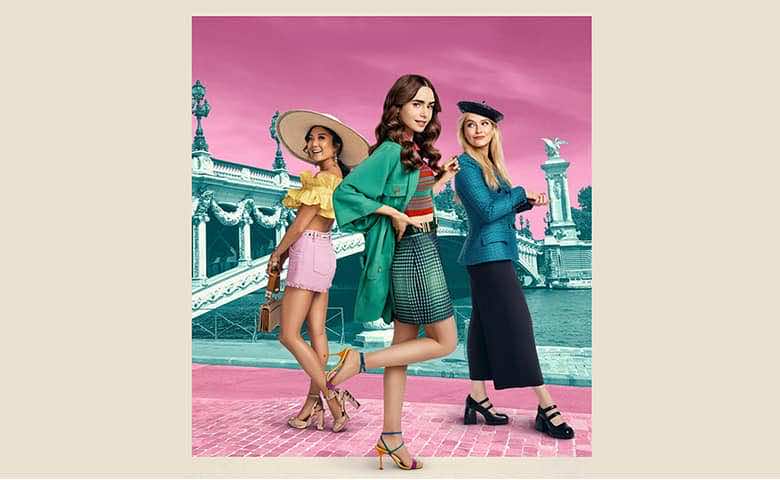 What to expect in Emily in Paris season 2?
Season 2 will apparently begin right where season 1 left off: Emily and Gabriel just spent an intimate night together, on the assumption that Gabriel will be leaving for Normandy the next morning, Yet, this could change after the generous investment from Emily's Savoir client "Antoine", Gabriel might stick around for a while.
Top all that off with Emily's upcoming trip to Saint Tropez with Mathieu Cadault, and the drama's about to boil over.
New cast members will join in Season 2: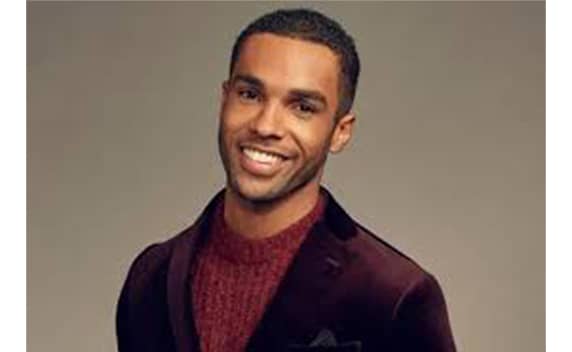 Lucien Laviscount: "a 30-year-old, London-born, sarcastic charmer who refuses to immerse himself in French culture and instead prefers a pint at an English-speaking pub," according to Entertainment Weekly. Do we sense a potential new love interest for Emily?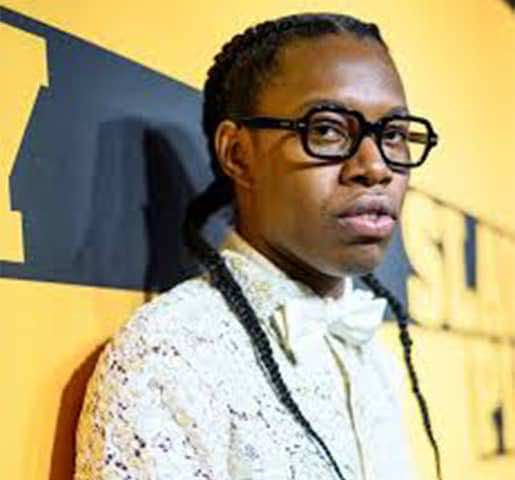 Jeremy O. Harris will guest-star as Gregory Elliott Dupree, a fashion designer, and protégé of Pierre Cadault.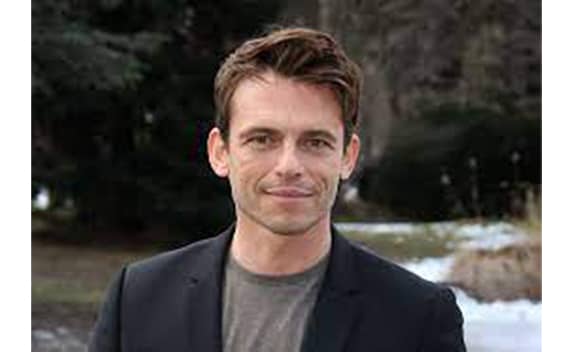 French actor Arnaud Binard will also guest-star, playing Laurent G, a nightclub owner whom Emily meets while promoting one of her brands, "but soon learns that his connection to Savoir is more complicated than marketing," according to EW.