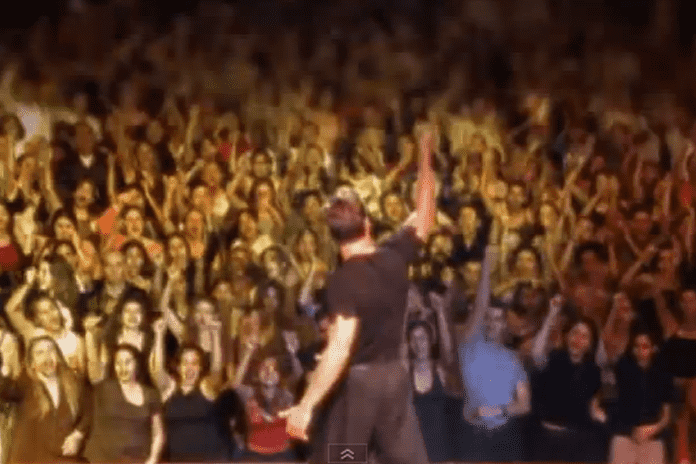 World Cup 2014 is knocking, few weeks to witness the second Brazilian World Cup after 1950's tragedy in biggest Brazilian stadium Marakana "Brazil lost the title against Uruguay and dozen of Brazilian fans got heart attack and died that day". Not only that accident but there're many other deadly stories.
FIFA have tried to develop the spirit over the last 60 years, aiming to spread more fun and happiness around the every 4 years tournament, to take down the negative stress and turn it to excitement and enjoyable time. Here comes the idea of songs to spread excitement, fun, love, and high spirit.
In France 1998, FIFA have been able to achieve that objective, who can forget The Cup of Life song by Ricky Martin? It's one of the most popular songs in the World Cup history. All ages remember Ricky Martin song and the energetic voice singing Go, Go, Go, Aller, Aller, Aller.
World Cup 1998
World Cup 1998 – The Cup of Life By Ricky Martin
After the stunning Maria song in 1997, FIFA found a potential in Ricky Marine because of his energetic voice, strong body language, high spirit and charisma on stage, also being from Porto Rico gives the impression of a latin football fan. Ricky was lucky to perform his kick-start song LIVE in the world cup groups draw party night in front of billions around the world. I remember that night when it was Ricky Martin's song, was the most exciting night ever, we were jumping in front of TV, dancing on fire, full of excitement and enjoyment. Thanks Ricky Martin.
After the amazing success of The Cup of Life by Ricky Martin in 1998, the challenge was doubled for the next tournament in 2002, who can come with something better than Ricky Martin? Unfortunately, FIFA picked Anastasia, she wasn't lucky with her BOOM song in South Korea & Japan's final 2002. "Sorry we won't embed it because it's so boring :)"
World Cup 2006 – Bamboo By Shakira
At last, someone stole to glory title from Ricky Martin, The amazing Shakira performed in the final one of her songs Bamboo with her fabulous billy dancing to rock the Stadium and the world in one of the best final ceremonies in history of FIFA World Cup.
World Cup 2010 – Waka Waka By Shakira
That year, and after the tremendous success in 2006, Shakira decided to come up with a dedicated song to Africa's first world cup, to be the most booming and popular song in the World Cup history, even more than Ricky Martin's The Cup of Life in 1998.
World Cup 2014 there are many songs, but which one is your favorite?
1- Vida By Ricky Martin
After 16 years, Ricky Martin is BACK! To perform another world cup song.
Another version

2- We Are One by Pitbull feat. Jennifer Lopez & Claudia Leitte

3- The Coca Cola Song – International Version
4- Arabic Version by Cheb Khaled & Nancy Ajram
Hope we've been able to draw a smile on your face and reminded you with those glory days. Enjoy the World Cup next June.