How To
Restore access to Facebook Marketplace
Many users have reported that the Facebook feature to buy and sell items, "Marketplace," has suddenly disappeared while they did not violate policies. We've investigated the issue, and it was due to a major glitch in the system.
However, the question remains, How to restore access to Facebook Marketplace? We've tried to reach out to Facebook employees responsible for the product for months with no luck—finally, a way to restore access to the buy and sell feature on Facebook.
The company released a support form to help users appeal to Marketplace ban, block, or whatever the name is. Submit this Facebook Marketplace appeal form, and the support team will reply within 24 hours.
Updated method to restore access to Marketplace
However, if you think you did not violate the policies, you can contact the Facebook team to look into it. To do that,
Go to Facebook.com and click Marketplace in the left column.
Click Request Review.
Facebook will review your appeal and respond to you within a week. Always check for updates in your Support Inbox or the email associated with your Facebook account.
If you did not violate the buy and sell feature policies, the Marketplace app icon would start appearing on your mobile app again.
Step-by-step guide on how to get the Facebook Marketplace icon again
The following process has enabled us to regain access to the Facebook Marketplace feature.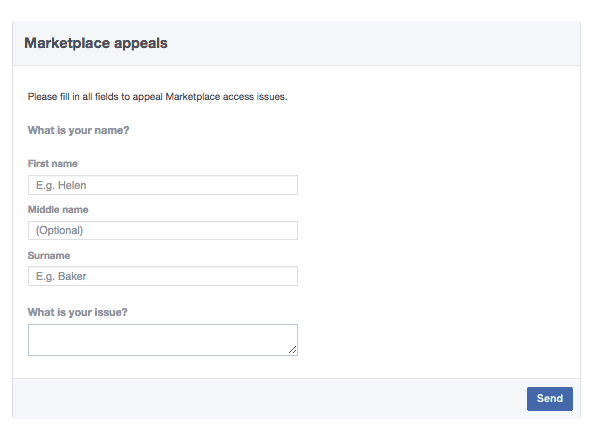 Go to the appeal form and fill in the required fields, your name, and the detailed issue.
For instance…
After completing your form, press submit. A notification message will tell you, "Form was submitted" successfully, and you will get a notification within 1-2 business days. You can always check the status of the request via your support inbox at facebook.com/support.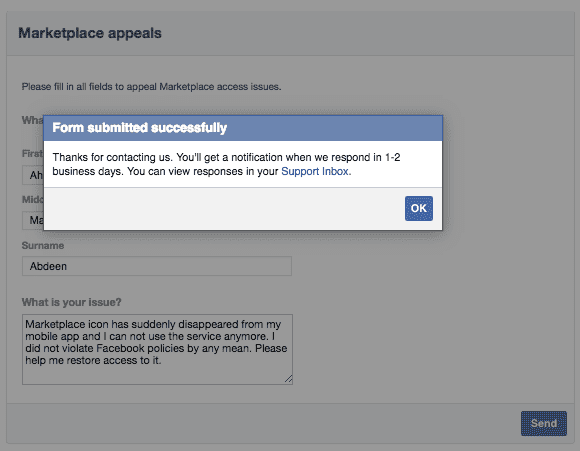 Boom! Facebook Risk Team replied, and the Marketplace icon returned.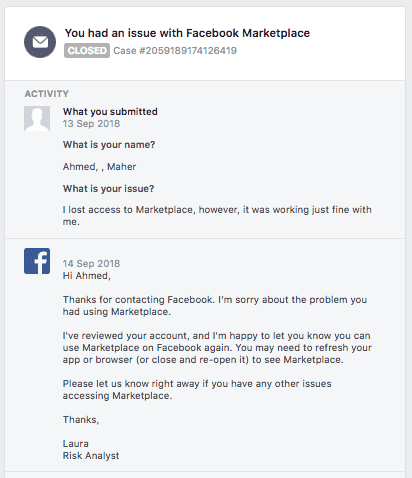 See Also: Learn how to buy and sell on Marketplace like a pro.
Facebook Marketplace availability
The marketplace is available to most people 18 and older. You can use Marketplace on iPhone 5 or later, Android and iPad with the Facebook app, or on your desktop.