News
Facebook launches Marketplace 'buy and sell in your local community'
The social media giant has introduced " Facebook Marketplace" where users can buy and sell anything with their local communities. Facebook Marketplace allows users to discover items for sale nearby, make bids, message sellers, post items for sale, and more.
The idea came out from people's behaviors over the past few years as people tend to buy and sell products on Facebook Groups.
Facebook explained, "This activity started in Facebook Groups and has grown substantially. More than 450 million people visit buy and sell groups each month — from families in a local neighborhood to collectors around the world."
So Facebook tapped into the opportunity to make the platform more engaging and worth visiting every day by providing a "Marketplace" to help people make more of being on Facebook, to discover, buy and sell items with other people.
Marketplace will be rolling out to users above 18 in only four countries (US, UK, Australia, and New Zealand), with additional countries to be added gradually. The product is available on the Facebook app for iPhone and Android; for now, the desktop version is coming soon – Said Facebook.
How to Access Facebook Marketplace
Just tap on the shop icon at the bottom of the Facebook app and start exploring; check out the following screenshot.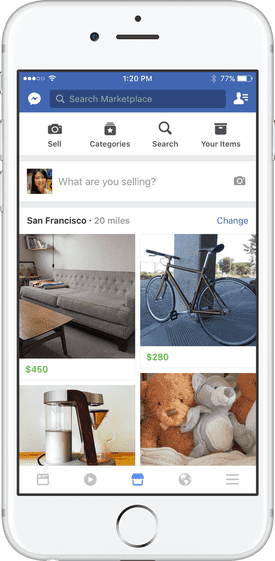 Item display on Marketplace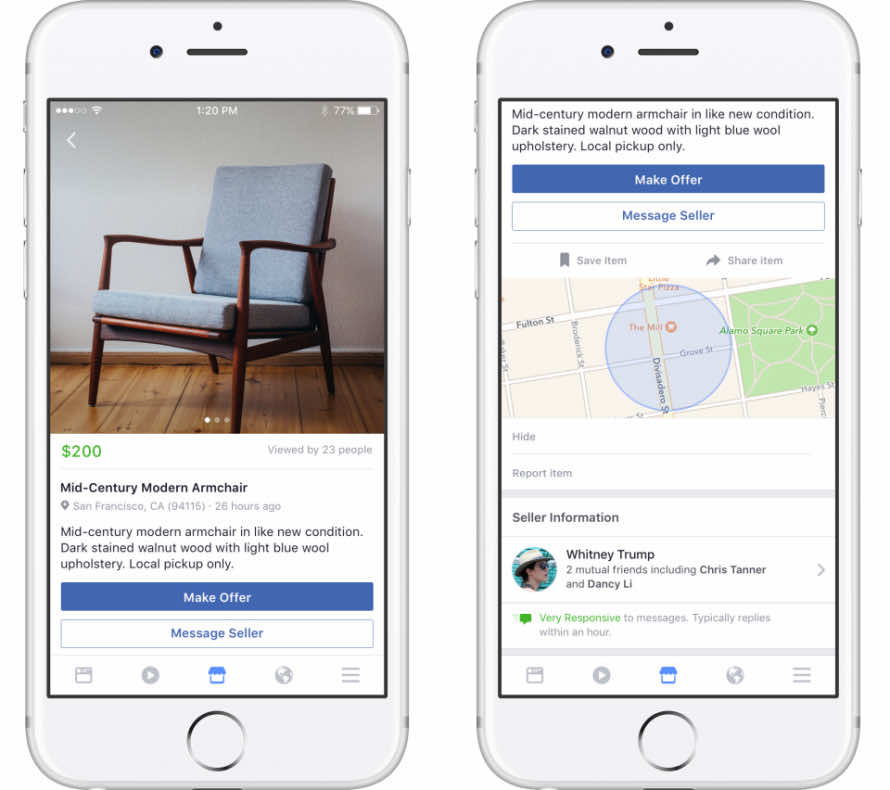 Message Seller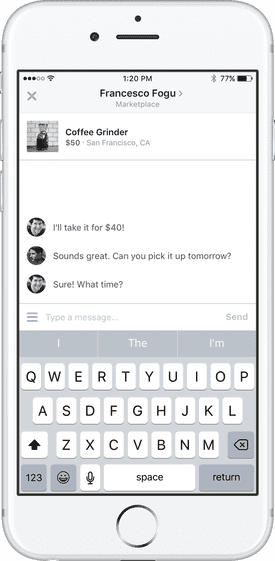 Post Items for Sale on Facebook Marketplace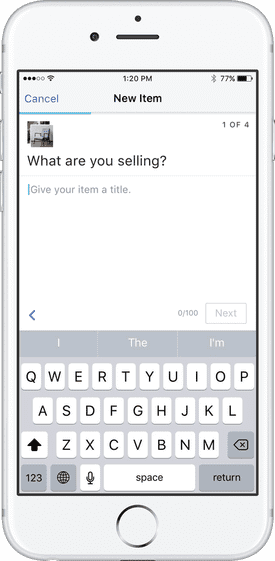 Read more: