Two years after its introduction, Facebook Marketplace is now artificial intelligence (AI) enabled with auto-categorization and price-range suggestions. Aiming to boost user experience, capabilities, and security.
Facebook Marketplace is a place for people to buy and sell items within their local communities. Today in the U.S., more than one in three people on Facebook use Marketplace, buying and selling products in categories ranging from cars to electronics, clothes to furniture.
Facebook Marketplace's AI-Powered Suggestions
It's now easier and faster than before to shop on Marketplace; for instance, if a seller wants to sell an item, Marketplace could use AI to help him sell it faster by suggesting prices based on what similar items recently sold for. It will also automatically categorize the item based on the photo and description.
See more: Appeal Facebook Marketplace ban.
The auto-suggest feature should help boost listings on Marketplace. Before the feature was enabled, 7 to 9 percent of sellers abandoned the process without completing their listings, the company said in a blog post.
Facebook is also testing camera features that would enable users to take pictures of items and find them using Marketplace's AI-Powered suggestions.
The company is also using AI to support Marketplace's security by detecting and removing listing that violates Facebook policies.
Buyer and Seller can now rate each other to signal whether they had a good or bad experience and leave feedback on improving response time, friendliness, and reliability. The feature is available only for the Facebook app on iOS and Android.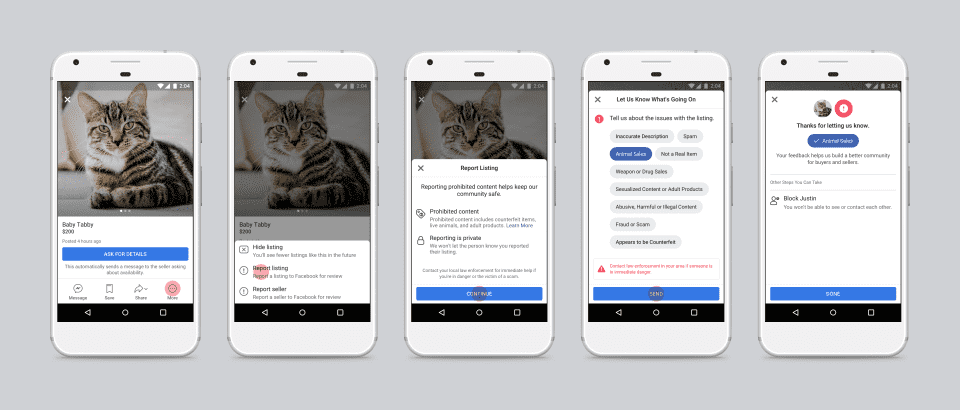 "Vehicles is one of the most popular categories for Marketplace globally, alongside furniture and electronics," said Deborah Liu, VP, Marketplace.
Besides adding new AI features, Facebook has added various content from businesses, including cars, home rentals, home services, and shopping and deals from e-commerce merchants.