Case Studies
News
forinternet.org Worths Fortune Cause of Zuckerberg WhatsApp Status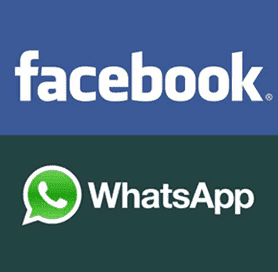 On the 20th of Feb, Mark Zuckerberg announced that Facebook acquired WhatsApp for $19 Billion, and the Whatsapp team will move to work at Facebook but independently with no changes in the roadmap for now.
Mark continued, "Over the next few years, we're going to work hard to help WhatsApp grow and connect the whole world. We also expect that WhatsApp will add to our efforts forInternet.org, our partnership to make basic internet services affordable for everyone."
It was supposed to be "our efforts for internet.org," the website that Facebook launched to introduce their Internet for All, but Zuckerberg made a typo mistake.
Quickly, a kid purchased forinternet.org to resell it for certainly "a fortune," after Mark Zuckerberg mentioned in his WhatsApp status announcement
forinternet.org
Do people say that It's weird how did Mark Zuckerberg mention the domain name before registering it? Also, another guy who's trying to make benefit from that typo mistake has created a Twitter account with the same domain name @ForInternet
Our conversation with the kid a few minutes ago.