Facebook has finally rolled out the new Facebook page layout for pages that got the new pre-launched design, after announcing it last March.
When will be available for All? The new updated version will be rolled out automatically for all Facebook pages by the 23rd of May.
What's new today? Some pages have received the new version but for their admins only, which means that their fans can't see it. Finally, Facebook has allowed pages that got the new pre-launched design to show it to their fans. Please note that you have got the choice now to upgrade to the new version at any time before the massive launch on the 23rd of May if you don't want to wait for sure.
How to update your page design before the 23rd of May?
First Step: go to your page, a popup message will appear, offering you to migrate from the current view to the new design:
Click Update Now to get the new design if you don't want to wait, the update will be seen internally i.e. only admins can see it, or click Do This Later if you are satisfied with the old version, but keep in mind that a force migration will be done by the 23rd of May.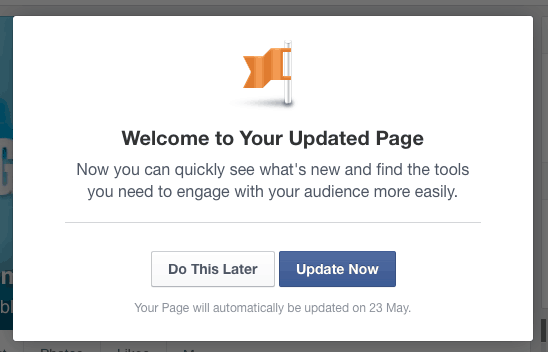 Second Step: Allow people to see the new updated version of your page:

Press Update Page for Fans to let people see the new version of your page design.
Congratulations! Your page is now up-to-date, people who go to your page will see the new version.
The new Facebook page layout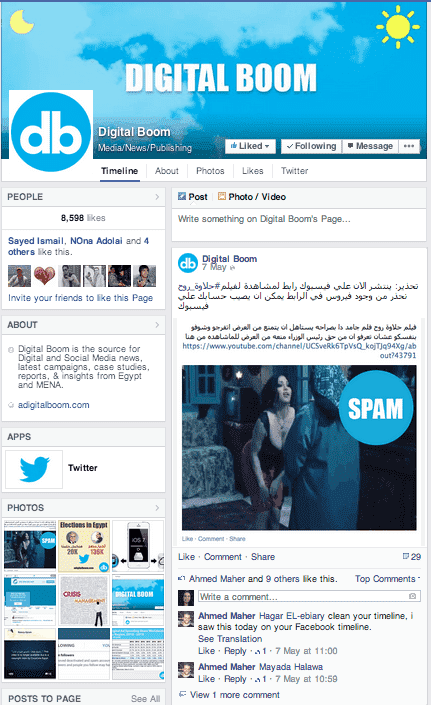 Last March, we've conducted a full study about listed features included in the new design, check out to learn more about the new design and how to get the most of it.
Release Date
Facebook has decided to roll out the new page update gradually in phases, 6th of June, 9th of June are the most common days for new pages that got the pop-up message.
Please let us know in the comment box below if you need any clarification, help, or any kind of support. We are here to help.