Marketing
How to Build a Strong Brand Identity
This is the era of startups and technological innovations. A significant rise in self-employment has also been observed in the past few years as working professionals are finding comfort and peace of mind in doing something on their own rather than working in an organization. However, this means that the competition has increased, too which is where the concept of brand identity comes in.
What is brand identity? Why is it important?
Brand identity is a collection of ideologies, mission statements, and business practices that a company is associated with. In other words, it's the sum of what makes your company stand out from the rest. 
Brand identity comprises of brand name, brand voice, brand relationship, and brand personality. It's important for every business that wants to grow and build trust in its customers. 
If you are interested in building a strong brand identity, then just follow these steps:
1. Define Your Target Audience
You don't have to read the stories of huge branding fails from famous companies to understand that you can't get expect to make a profit when you are selling your products and services to the wrong customers. Only when you know what your market is, you can actually work on ways to capture leads and convert them into paying customers successfully. 
2. Establish Your Value Proposition
Your unique value proposition aka unique selling proposition (USP) is what makes your business different than others. It helps you to identify your position in the market and leverage the qualities you have to gain traction. 
To establish your value proposition, take the following steps:
Identify your competitors and understand their brand. Analyze how they are they doing business differently than you.
Define the problems that your services or products solve.

 

Create a mission and attach a strong message to it.
3. Develop Your Brand's Creative Elements
There are various audio, visual and other communicative elements that are a part of a complete brand identity. These are:
Company website
Logo
Social media banners and content
Business cards
Promotional videos
Jingles
4. Establish a Marketing Strategy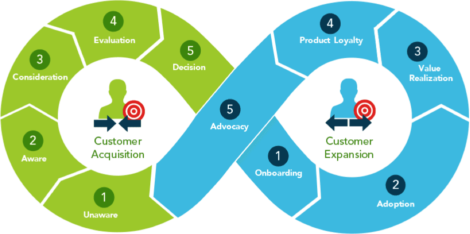 How do you plan to market your products on the Internet? This is one of the most important questions that you must ask yourself. For instance, if you are interested in social media marketing, which ideally you should be, then there are a few things you should remember. First, whenever you are making a marketing decision, think mobile. This is because more people access social media on their smartphones than any other device. The distribution of Facebook users alone shows that 95% of them access the platform on mobile devices.  
Another thing to remember which is also one of the best tips you will ever get for your Facebook and Instagram marketing campaigns is that you shouldn't be afraid to take risks. There is a huge competition on social media, and if you stick to safe topics and content formats, then you won't get far and become lost in the crowd. So, it's critical that you experiment with your campaigns and see what kind of results you get. Don't be discouraged if certain types of posts don't work for you. Try again and again until you hit the nail on the head!
5. Plan Brand Marketing Strategy
Building a strong brand takes a lot of effort and time. However, to get the desired results, you must market it well. For instance, you want to customize your blog, website, social media channels in line with brand elements including a particular color scheme, a brand voice that is reflected in the content you share on social media, etc. You also need to create a story for your brand as every business needs powerful storytelling to grow in today's commercial landscape.  
6. Set up Social Listening Tools
To create a strong brand that cares for its customers and is thus treated with love and respect, you must be willing to learn what your customers have to say. For that, you need social listening tools.
Social listening tools allow you to check on social media users to learn what they are saying about your brand. You can monitor a variety of elements including retweets and mentions, complaints and compliments, shared website links, and more. 
The following are some of the best social listening tools that you can use:
Hootsuite: Hootsuite is one of the oldest and most powerful social media manager programs in the world. It allows you to monitor multiple streams in one place which cover Twitter, Facebook, Instagram, Foursquare, and even WordPress blogs. It's affordable and supports cross-platform usage which means that you can use it on both your computer and smartphone (both iOS and Android).

 

Klout: It's one thing to keep a track of the "likes", "retweets" and "comments" on your social media posts, but another when you want to measure your brand's actual influence on the popular platforms. Klout is the perfect solution for this. It measures dozens of variables from popular social media platforms to give your brand a rating ranging from 1 to 100 which reflects your "true reach".

 

BuzzSumo: If you want to identify your top influencers i.e. social media users that are spreading your brand's name around by sharing your content, then BuzzSumo can help you with that.

 

It allows you to set up keywords and monitor social media activities based on them in real-time.
7. Measure, Analyze, and Refine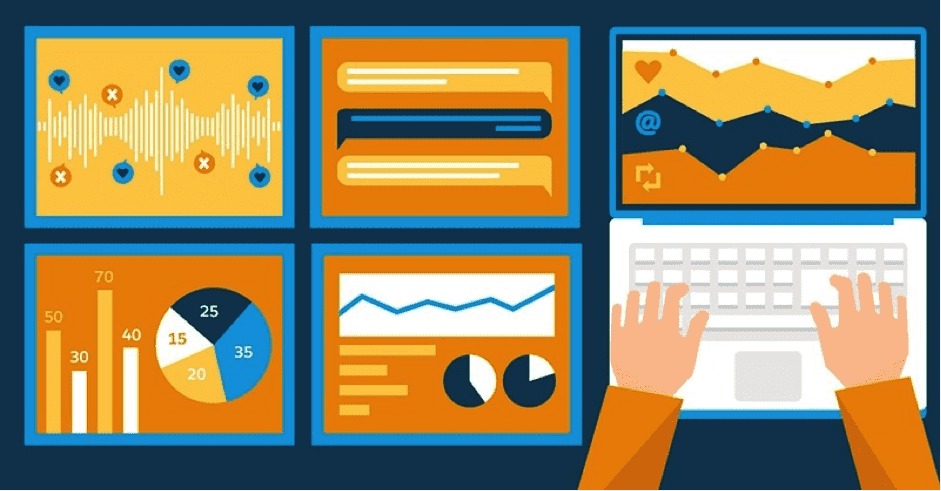 You can't make your company successful unless you track its progress in terms of tangible factors. So, it's important that you monitor your social media campaigns and sales reports to ensure that you are headed in the right direction. There is always room for improvement and changes have to be made from time to time. So, take note of that, and continue to refine your brand so that it stays ahead in the competition. 
Conclusion
Brand identity is extremely important for both small and large businesses. However, getting it right usually takes some time. So, be patient, and eventually, your efforts shall bear fruit. 
Good luck!