On 15th Jan, the Sherine Ana Keteer album was released to be the Egyptian pop star's official launch on YouTube and other social networks, including Facebook, Twitter, Google+, and Instagram.
Sherine's Album on YouTube
Weeks ago, Sherine announced on the famous TV show Star Academy that "she has not yet launched her official channels on social networks, and there will be soon."
The launch was substantial; however, still, there's a lot to improve. I've analyzed and measured the overall social media efforts & performance on YouTube and Facebook since the big launch. Now, let us show you some good stuff and insights about the launch.
Youtube launch

Sherine Abdel-Wahab joined Youtube in April 2013; since that time, she postponed any activities till mid of Dec 2013 as she uploaded a message from Sherine to fans, then two teasers full songs from her new album "W Meen Akhtar" and "Shokran Ya Shahm," which was a successful tactic to introduce the channel to fans before the big launch – The two songs gained around 3 million views in the first two weeks.
Performance from 15th to 20th Jan: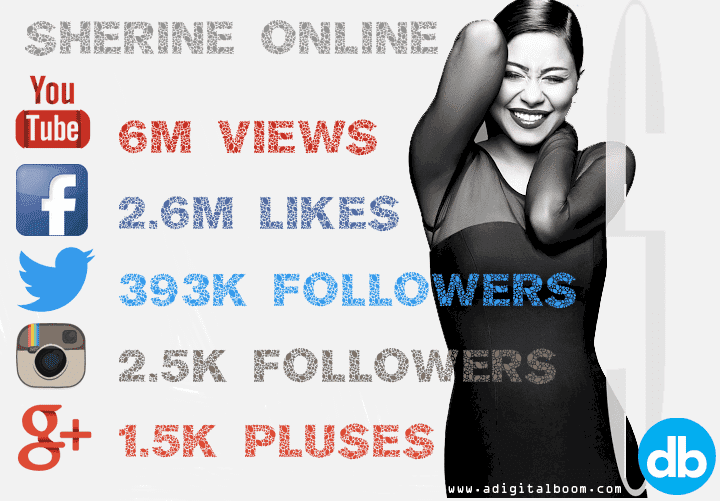 Nogoum Records did great presenting the album on YouTube, giving a consistent, interactive design that made the album attractive to play more than once.
Facebook launch 
She joined Facebook in March 2012; she gained 2.3M fans by the end of 2013. As agreed, we will consider 2014 her official launch. So Sherine posted 23 posts on Facebook since 1st Jan 2014, all related to the new album "Ana Keteer."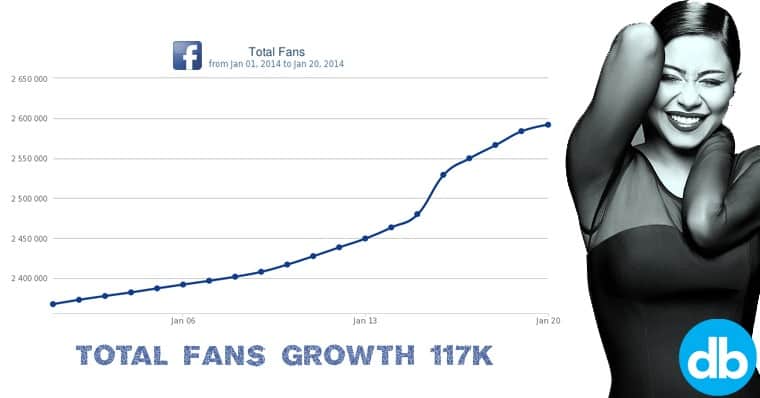 Fan growth:
Sherine's Facebook page received 117,000 new fans since the big launch; as a result of the exclusive launch and teasers during the month, people got convinced that it's the official Sherine's page on Facebook, but the increase wasn't significant compared to the big launch. We will let you know why in the next paragraph.
Daily Total Interactions:
Sherine's Facebook page received 52K interactions since the official launch. As you can see below, it's not consistent due to posting frequency and posts quality as well – Sherine's team had to make better use of the big launch; however, they wasted the opportunity.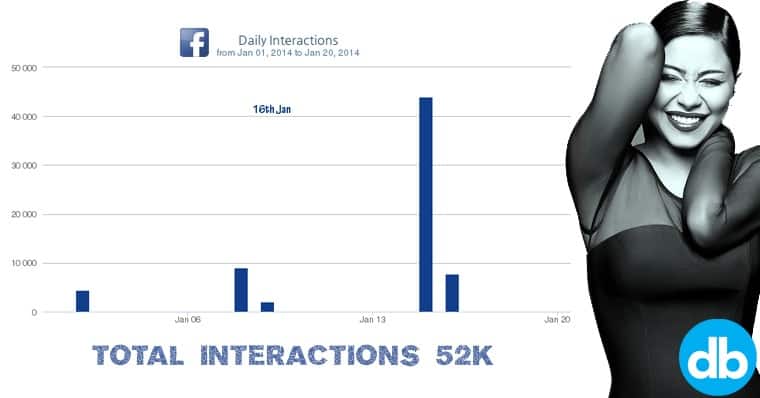 Facebook Posts Quality:
We've picked two posts as examples of the quality & wrong strategy. The left post should have been without a link, it's already embedded, and you can direct people to it by just wording. The right post is about a concert in Oman; however, it's the first day after her new album's big launch, so you can see low interactions on the post, plus the post's format is poor "no visual, stating text, & bad link embedding" plus is irrelevant to the time posted in and has nothing to do with the big launch which people are eager to hear more about.
Fans distribution on Facebook by country:
The top 10 countries fans come from: Egypt comes first as Sherine's origin is Egyptian. The strange thing is that Tunisia and North Africa are all among the top 10 countries, so she has an excellent reputation in North Africa and should perform more concerts for fans there!
Highlights for Sherine's Online Team:

Work on a unified URL for Facebook, Google+, YouTube, and Instagram that can be done with minimal effort. Try to make it only "Sherine or Shireen." That's doable btw.
Enhance your published content formatting by providing better visuals and tone of voice. Make it like Sherine, not someone managing her account.
Organize your workflow, make a calendar
Use teasing tactics effectively.
Develop a good website than an album website
Start engaging Sherine fans with competitions, hangouts, etc…
Finally, we hope you enjoyed our coverage of Sherine's new album and online presence. We would like to hear your thoughts and comments below.