Ever tried to use Careem Box and found it complex? In this post, we have a step-by-step guide on how to master Careem Box ordering in under one minute.
So when you forget something at home or work, you can quickly get it back in a few minutes using Caeem Box.
The Uber-acquired ride-hailing app in the Middle East, Careem has expanded its service offering to include personal stuff delivery and food delivery from any restaurant in Amman.
Step-by-step guide on how to order Careem Box in Amman
First, open the 'Careem' app. on your phone
Choose the 'Car' category from the home page
Select the 'Pickup location" from the search bar at the top of the screen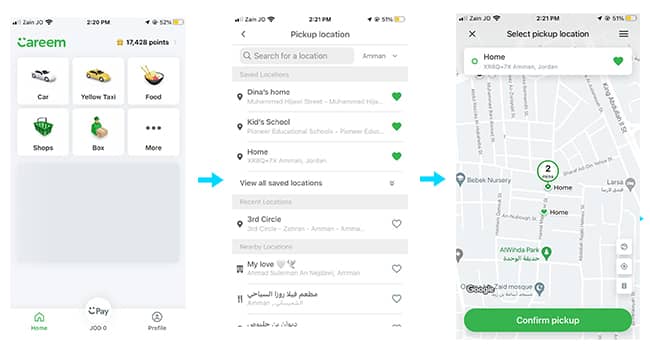 Click on the green 'Confirm pickup' button
Select the 'Dropoff location' from the search bar at the top of the screen
From 'Select your ride' options appeared at the bottom of the screen>>> scroll down then  choose 'BOX.'
Press on the green 'Select BOX' button
'What items do you need?' will appear; enter your items, then press on the 'Save item list' green button.
If you want to change the payment method you always pay with, click on the button shown in the photo below.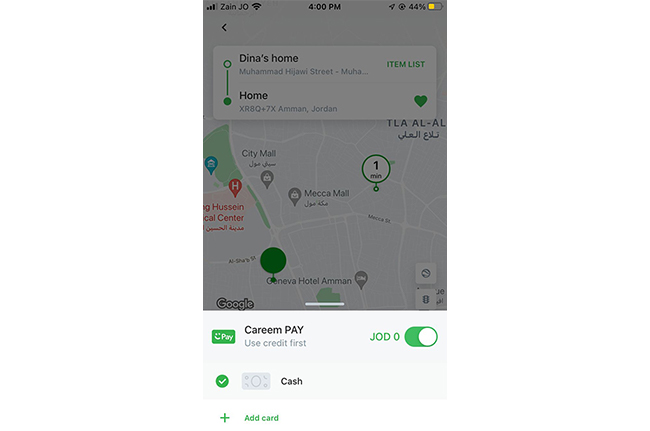 An estimated time and cost for your order will appear; press the green button 'YALLA!'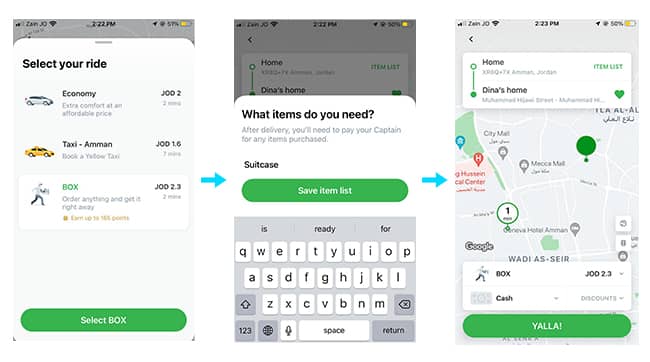 Careem Box service has been adopted quickly by Jordanians; it took over Talabat Go, operating in Jordan since 2017. However, Talabat only offers food delivery from a certain number of restaurants, unlike Careem Box that offers personal stuff delivery.