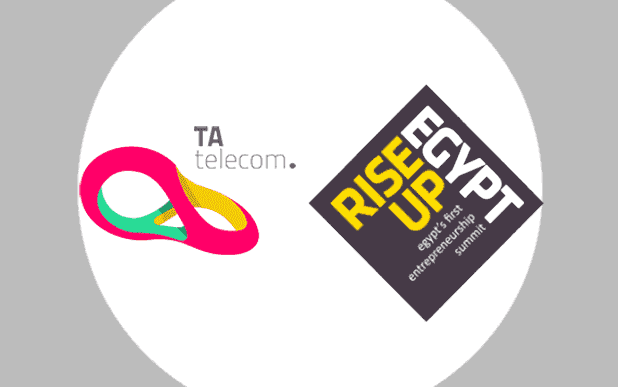 Eager to drive the Egyptian economy and encourage innovative business ideas, TA Telecom will connect with thousands of ambitious entrepreneurs at Egypt's largest three-day entrepreneurial summit held on Oct. 12-14 at the Greek Campus in Downtown Cairo.
RiseUp Egypt Summit equips young entrepreneurial talents with the key to startup success, providing them with a golden opportunity to mingle with top international and local business experts, attend workshops, and showcase their startup ideas to incubators and well-established companies which started from ground zero like TA Telecom. 
Amr Shady, TA Telecom CEO says, "We help young Egyptian entrepreneurs because we want to see the next Google, Facebook come out of Egypt. We see a lot of talent in Egypt and want to help create the inspiration that will drive the Egyptian economy and makes us all proud."
To empower participants with the potential of big data and predictive analytics, TA Telecom is holding a workshop titled "Startup Success = Big Data + Analytics." Delivered by prominent experts in the field of telecommunications in Egypt, the two-hour session held on Monday Oct. 13, 10 am will discuss how embracing the power of big data can boost startups, optimize their strategy and heighten their chances of success.
TA Telecom, which harnesses the power of big data and analytics, generates 1.5 billion push alerts annually and processes more than 840 million charging transactions on its mobile content platforms. This award-winning company provides products that benefit more than 10 million users in the Middle East and Africa mobile market.
Building content platforms, analytic tools and brands for the past 15 years, TA Telecom's products engage mobile users, drive business success and optimize strategy for diverse stakeholders – mobile operators, enterprises and NGOs.
TA Telecom is expanding in Egypt, Nigeria, South Africa, Kenya, Libya, UAE, Saudi Arabia and Afghanistan.