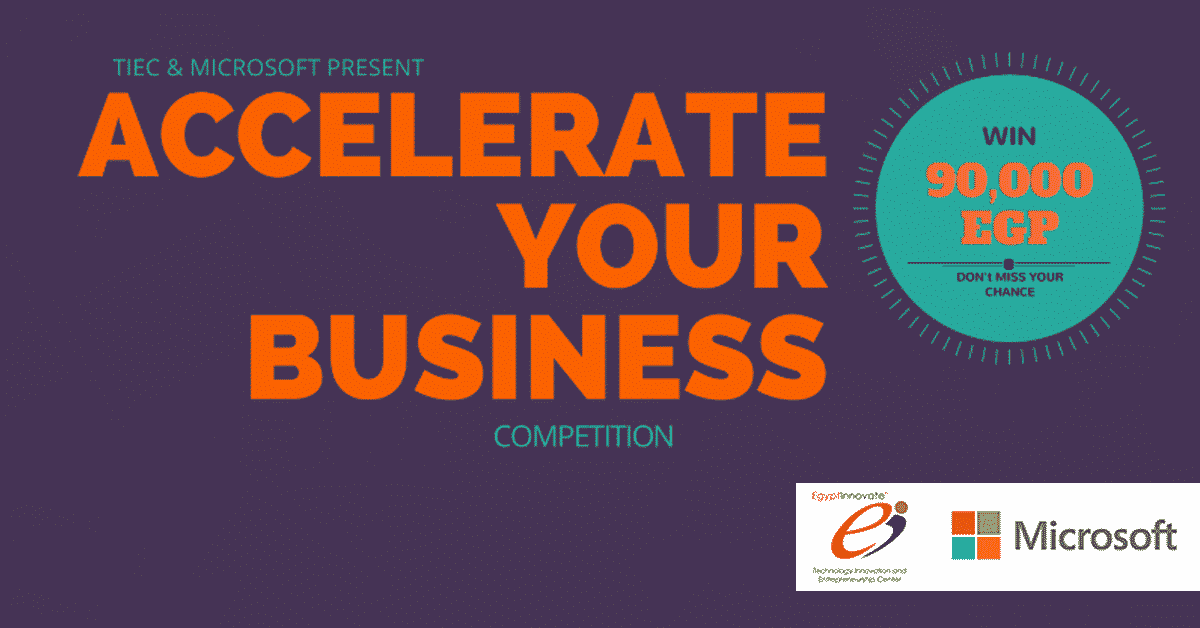 A chance to win 90,000 EGP and receive Acceleration Program/ Consultation Services in Digital Marketing, Marketing, Finance and Technical from The Technology Innovation and Entrepreneurship Center (TIEC).
The competition is brought by the Technology Innovation and Entrepreneurship Center (TIEC) and Microsoft to support Egyptian startups to scale and grow their business.
If you believe that your startup has the potential to thrive, then register before the 28TH of February. Register
The initiative focuses on 4 main technology tracks related to:
1- IOT
Azure IOT Suite
2- Client Development
Azure-Backed Xamarin Applications (Xamarin.Android and Xamarin.iOS)
3- Open Source Web Development (PHP/Node.js)
Azure Web Apps (Azure App Service)
4- Bot Framework
Azure-Backed Bots using Azure Cognitive Services especially Language Understanding Intelligent Service API.
Criteria
Privately-owned Egyptian Startups actively engaged in development of a software-based product or service in the above mentioned technologies.
Startups less than 5 years old.
Be a BizSpark member, if you are not, you can apply through BizSpark program for startups and notify staregy@microsoft.com with your submission.
Be registered on Egypt's Startup Map www.egyptinnovate.com.
Innovative solution is in the Prototype stage.
Solution Running on Azure: Solution has to be hosted on Microsoft Azure.