Viber, owned by the Japanese company, Rakuten, and one of the world's leading apps for free and easy communication, conducted an opinion poll of more than 9,000 users across the Arab world which revealed that 61% of Arab users always use emojis as an easy way to express their feelings.
As the demand for instant messaging rises globally and emojis being an integral part of the way we communicate online, Viber announces the launch of its Message Reactions feature in communities to take "likes" on its platform to the next level. Viber is expanding its users' creative palette to ensure they can fully express themselves over messages in a quick and fun way.
The announcement of the new feature comes on the World Emoji Day celebrating the power of expressive communication between people all around the globe.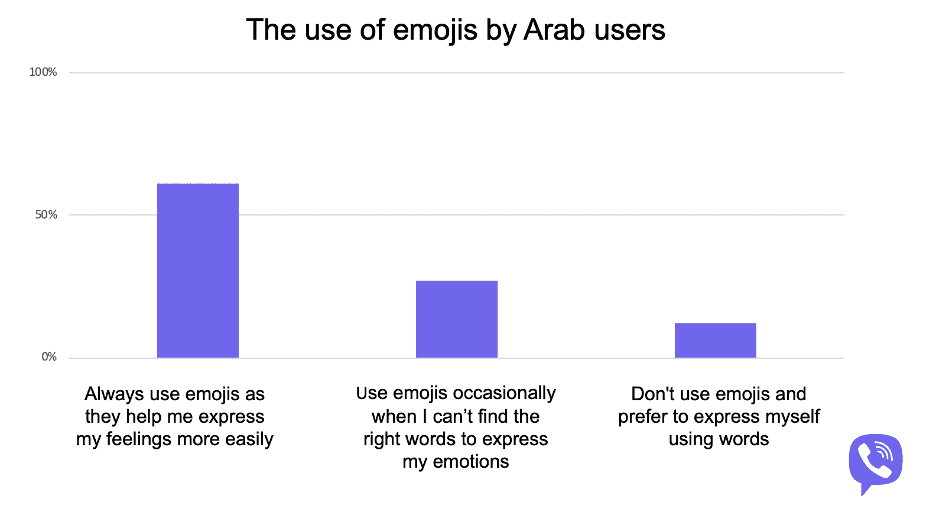 In order to react to messages, users will simply long-tap the heart icon next to any message and show their reaction through like, lol, shock, sadness, or anger. The broad range of emotions empowers users to perfectly react to messages, media, and content shared in their Community. Communication is a two-way street, and it's important for users to also have the ability to see how their peers have reacted to their messages. To do so, users simply long-tap the message and choose "Info" to see the broad range of expressions others have left on their message.
The opinion poll which covered users from different Arabic countries including Egypt, Kuwait, Algeria and Iraq revealed that only 12% don't use emojis and prefer writing to communicate emotions while 27% use emojis occasionally to express themselves in text messages. "Viber is committed to empowering users to express themselves in the most accurate way possible. The ability to simply 'like' a message with a heart didn't encompass the wide range of emotions people can experience when reading a message, and we needed to do more. The Message Reactions feature enables users to react in the most fitting way," said Anna Znamenskaya, Chief Growth Officer at Rakuten Viber.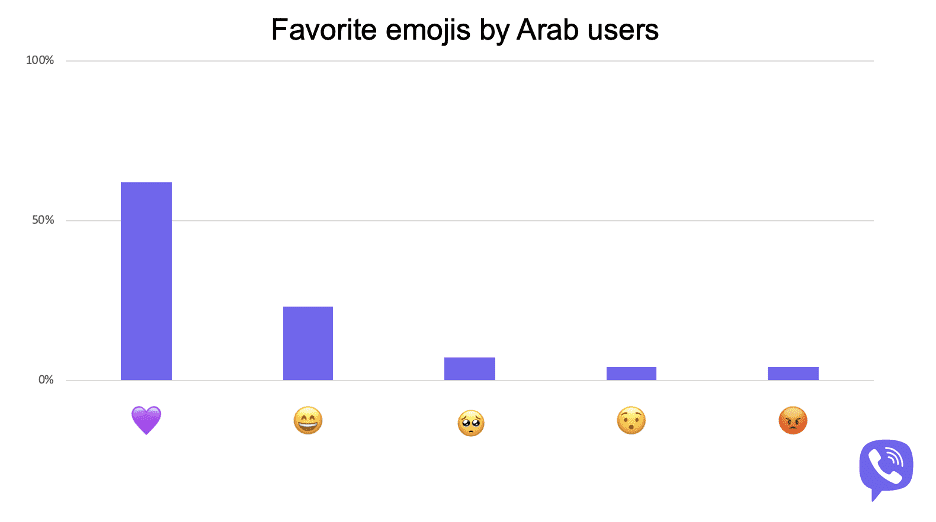 When asked about their favourite emojis, the heart emoji is favoured by 62% of Arab users while the lol emoji ranked second with 23%. In 2020 Communities on Viber have seen a surge in usage. With over 18 billion views across thousands of Communities on Viber – from organic Communities launched by regular users to an influencer, brand, and business-led Communities around the world – they have become the new social platform for over 1 billion registered users. The Message Reactions feature is expected to be live in the next weeks for iOS and Android.