News
A15, Kijamii join forces to create the biggest social media group in MENA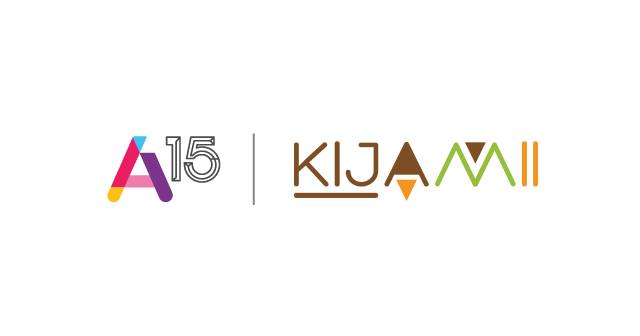 A15, the leading technology investor, announced today a Partnership with Kijamii, a leading one-stop shop for integrated digital solutions with a mission to become an international player in the dynamic social technology industry.
SEE ALSO: Arsenal Assigns Kijamii as Its Digital Agency in MENA
The partnership comes in the form of a creation of new group while ensuring the independence of Kijamii and Tattlr.
Kijamii is a prominent social media engagement and digital PR consultancy agency in the region, Tattlr is part of Connectads a pioneering digital advertising solutions provider in the MENA region, is an A15 portfolio company. This partnership, from the client point of view, will create the biggest social media group in the region that consists of "Best of" social media talents and know-how to empower brands and clients to reach their digital marketing goals and have a sustainable competitive advantage over other players in the digital space.
"Joining forces with A15 made perfect sense. This partnership will not only sustain but accelerate Kijamii's strategic plan and position as the fastest growing social media agency in the social technology space in MENA" said Kijamii's CEO, Bassem Elhady. "A15 will be our launch pad for regional expansion especially in KSA, UAE and Qatar. We believe that through this partnership, Kijamii will be more able to grow its portfolio of clients to include big brands and more players in the MENA market"
You Also May Like:
Taxi App Review: Uber or Careem?
Gold's Gym terminates Egypt's Dreamland over body-shaming ad
Uber Egypt reaches record of 30,000 drivers, commits to EGP 500 million investment
Kaka donates Orlando worn and signed jersey for Italy earthquake victims
Careem App Raises EGP 105k for Food Bank in Ramadan
"We are very optimistic about the strategic potential and future of this partnership," said A15's CEO, Fadi Antaki. "This partnership decision was made, well, because it makes sense, and together these 2 leading social media agencies can share resources in terms of talent, know-how and digital marketing technologies to deliver to regional brands and clients distinctive value that is not offered anywhere else in the market." A15's CEO, Fadi Antaki added. "The new social media group will have wide regional reach through 4 main regional offices in Egypt, KSA, UAE and Qatar to be able to serve a wide array of regional clients and brands, currently, the newly created group serves 75+ clients and manages 150+ social media accounts including facebook, Instagram, twitter among many others."
Kijamii will explore areas of strategic integration and cooperation with A15, in the context of, innovating and developing new digital advertising offerings and strategies for clients driven by clients' digital marketing goals and needs. "We are excited about the future as we implement this partnership with Kijamii. Bringing the Kijamii team into the A15 family as a key partner adds an area of expertise that is critical to serving our clients and delivering value to them at the highest level.  Kijamii will grant our clients access to local in-house analytics tools that analyze complex and big data that are competitive with more expensive global tools. Kijamii will also help empower our clients with strong horizontal expertise of managing various businesses' social media accounts from different industry backgrounds "said A15's CEO, Fadi Antaki.
A15 is an entrepreneurial company that invests in digital products and technology brands.