News
Adobe Acquires Figma for US $20 Billion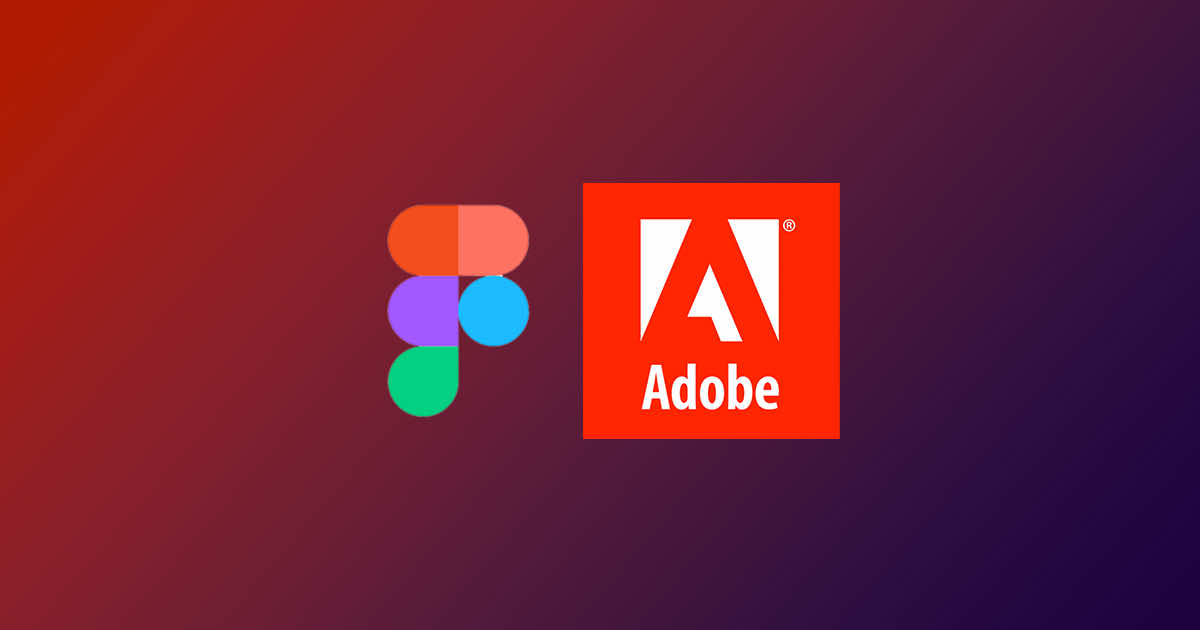 Adobe acquired Figma for approximately $20 billion in cash and stock in one of the most significant digital design acquisitions. The digital design giant announced on Friday.
The news has sparked a scare among designers that Adobe would change Figma's intuitive interface into a complex one.
Figma has become a hugely popular online user interface and user experience design tool for many. Unlike Adobe, It's praised for its streamlined form and collaborative tools, while free access for those in education has made it a hit with students.
Figma currently tops the best UI design tools. It's been touted as an Adobe killer for being more efficient, collaborative, and affordable.
Adobe's subscription-based pricing is sometimes a bone of contention for users (although Adobe Creative Cloud discounts can be found).
Why did Figma sell to Adobe?
For Figma, the big bucks present a significant growth opportunity. The deal comes "with access to Adobe's technology, expertise, and resources in the creative space," CEO Dylan Field wrote in a Sept. 15 blog post.
"For example, we will have the opportunity to incorporate their expertise in imaging, photography, illustration, video, 3D, and font technology to the Figma platform," he elaborated.
What will Adobe do with Figma?
For now, Adobe is "deeply committed" to keeping Figma operating autonomously, wrote Fields, who will continue to serve as CEO.
The company has no current plan to change Figma's pricing, and the product will remain free for education. However, people are wondering for how long it will remain free.
Together, Adobe and Figma will reimagine the future of creativity and productivity, accelerate creativity on the web, advance product design, and inspire global communities of creators, designers, and developers."
What Adobe's acquisition of Figma means for creatives?
For Adobe, buying Figma makes sense. It dominates many areas of design, but UI has been a bit of an exception. Its own Adobe XD is playing catch up to a wide range of other tools and hasn't managed to establish itself like other Adobe products.
Adobe says it will keep Figma going rather than eliminate a rival to Adobe AD, but Figma users are concerned for two main reasons: price and bloat.
Why creatives like Figma?
Many liked Figma's independence and saw Adobe as a monopolistic behemoth that would want to charge them more money. Figma currently has a free starter and a professional plan that starts at $12 per month per editor – significantly less than an Adobe Creative Cloud single-app subscription. However, Figma insists that there are "currently" no plans to change its pricing and that access will remain accessible for those in education.
Creatives also liked Figma for its streamlined platform's light footprint. They fear becoming part of Adobe will make it heavier and slower. What the change will mean for the platform isn't yet clear. Adobe says, "The combination of Adobe's and Figma's communities will bring designers and developers closer together to unlock the future of collaborative design," which is probably just the kind of corporate talk that makes users uneasy.
Figma will keep working autonomously.
Figma's CEO and co-founder Dylan Field has provided a bit of elucidation. He wrote in a blog post that "Adobe is deeply committed to keeping Figma operating autonomously." he's confirmed that he'll stay in his position after the deal. However, he'll now report to David Wadhwani, president of Adobe's Digital Media business.
He said he'll work with Wadhwani to grow Figma's business but that the Figma team will report to him and "run Figma the way we have always run Figma – continuing to do what we believe is best for our community, our culture, and our business."
He said the partnership aimed to accelerate growth and innovation, with Figma incorporating Adobe's "expertise in imaging, photography, illustration, video, 3D and font technology". Figma will also "have the opportunity to reimagine what the best creative tools could look like within the Figma technology stack."
New Figma products to come
Field hinted that there would be new products to come. However, he said the company would continue to improve Figma Design, FIGJAM, and the Figma community platform. He added: "One of the trickiest design decisions is when to make a new capability a separate tool vs. part of an existing tool. Please know that we have some fun ideas on how to address this issue."
How did creatives react to the acquisition?
Creatives were quick to react on social media. Of course, there are many memes, and many are not exactly celebratory. Many people have dug up an old tweet Field posted in January 2021 in which he wrote, "Our goal is to be Figma, not Adobe," while others suggest that they'll move to rival UI design products such as Sketch.