News
Smartphones
'Always On Display' is on iPhone 14 Pro, Max: Everything to know
Apple has finally announced the long-awaited Always-On Display option into the ‌iOS 16‌ Lock Screen to the higher-end iPhone 14 models (iPhone 14 Pro & iPhone 14 Pro Max).
Apple is replicating the behavior found on the Apple Watch on the iPhone 14 Pro. The Apple Watch Series 5 and later, with an always-on display, shows a darker and more muted version of the watch face until the wrist is raised, so similarly, the ‌iPhone 14 Pro‌ could show a darker version of the wallpaper until turned on by the user.
In this post, we'll answer all questions about Always-On Display:
Is Always On Display available on iOS 16?
Although the Always-On Display comes with iOS 16, it isn't a feature related to iOS 16, but it is exclusive for iPhone 14 Pro and iPhone 14 Pro Max only – in brief, it's a prominent option on phones with OLED screens. When enabled, you get a glimpse of what's on your Lock Screen, like date, time, and any pending notifications.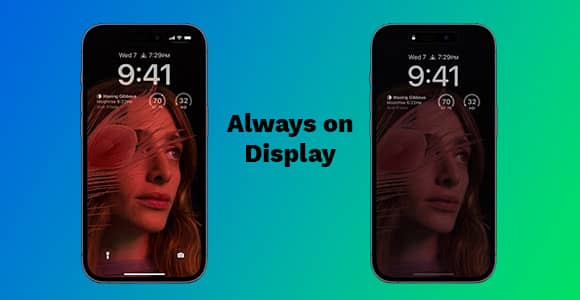 The Always On Display gets activated when a user locks the screen using the Side button. The feature works like a photo filter that tones down the colors of your wallpaper and darkens the overall picture, as is evident from the image above. When this mode is active, some elements of the wallpaper go dark while others are faded, which means you'll still see parts of your wallpaper on the always-on screen.
Along with the Depth effect option on iOS 16, Always On Display should have any picture a user sets as their wallpaper, not just Apple's backgrounds.
Which iPhones support the Always On Display option?
The Always On Display option is available only to iPhone 14 Pro and iPhone 14 Pro Max due to screen specifications requiring OLED screens.
iPhone 14 Pro and iPhone 14 Pro Max come with OLED LTPO ProMotion displays whose refresh rates vary from 1Hz to 120Hz. Because of such low refresh rates, the iPhone 14 Pro can display a darker version of your Lock Screen background with necessary info to glance at without needing to tap on the screen.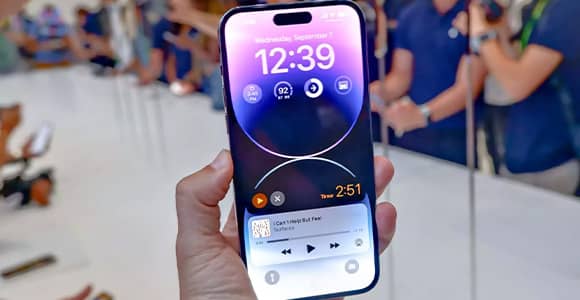 While low refresh rates can be beneficial for saving battery life, the essential requirement for an always-on screen is whether or not the display underneath supports it. For always-on mode to work, your phone needs to have an OLED display which, unlike a traditional LCD, can deliver the deepest blacks and lower brightness. Since the diodes in an OLED display light up only when there's a subject to show, the part of your screen that's entirely in black remains unlit, thus saving battery.
Apple's existing iPhones come with Super Retina / XDR displays that feature OLED technology. The iPhones that support them are:
iPhone X
iPhone XS / Max
iPhone 11 Pro / Max
iPhone 12 / 12 mini / 12 Pro / 12 Pro Max
iPhone 13 / 13 mini / 13 Pro / 13 Pro Max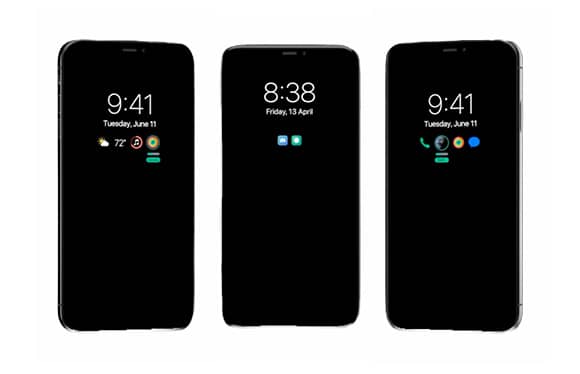 Will Always On Display be available for older iPhones?
It's not sure whether all of the mentioned iPhone models will feature an always-on display in the future. The ‌iPhone 13 Pro‌ and ‌iPhone 13 Pro‌ Max stand a high chance of getting this feature as both the devices offer advanced ProMotion displays that support an extended range of refresh rates that can toggle anywhere between 10Hz and 120Hz.
Although a 10Hz display would consume more energy than a 1Hz display, the margins are pretty thin. The low refresh rates make the iPhone 13 Pro lineup contenders for getting the always-on display if Apple decides to release it through an iOS 16 update later.