News
Best Restaurants and Steakhouses in Amman
Dining out day is an unforgettable day of the week. It's the day that we hang out with our good friends and family to relax and have fun, so we need to make it an unforgettable day by choosing the right and cozy place to attend.
Here's a list of the best restaurants and steakhouses in Amman that you will enjoy spending the evening in:
1. Romero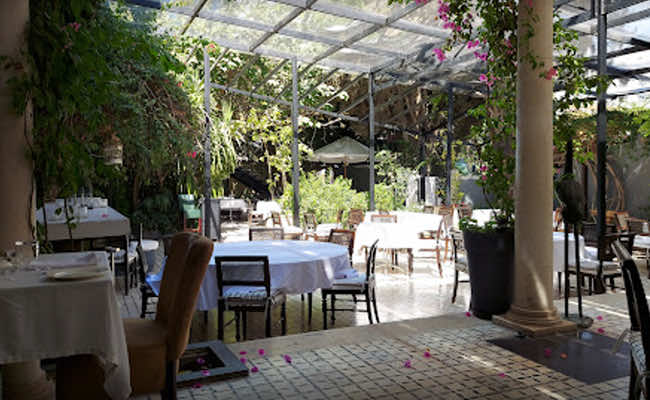 It was established by Flavia Romero, 1979, daughter of Dr. Fausto Tesio, the Italian doctor who established The Italian Hospital in Amman in 1921.
In 1988, the legacy created by Romero was handed over to Mr. Zaid Goussous, whose passion and love for fine cuisine continue to drive his inspiration today.
The menu is inspired by homemade Italian recipes to include flavors from each of the country's provinces. Goussous had successfully maintained a small piece of Italy in the heart of our beloved Amman with its enchanting ambiance and indulging cuisine and the best, most original alcoholic drinks.
The menu is extraordinary, but I recommend trying the mixed seafood platter "Grigliata Misa Di Mare" is made with very special delicious sous, all the steak dish is a great choice, as for dessert there's the signature mille-feuille apple pie with ice cream dish.
The atmosphere is extremely cozy with a beautiful setting and romantic Italian & international music.
The prices are above average to high, but it is worth it.
2. The Living Room "Restaurant & bar"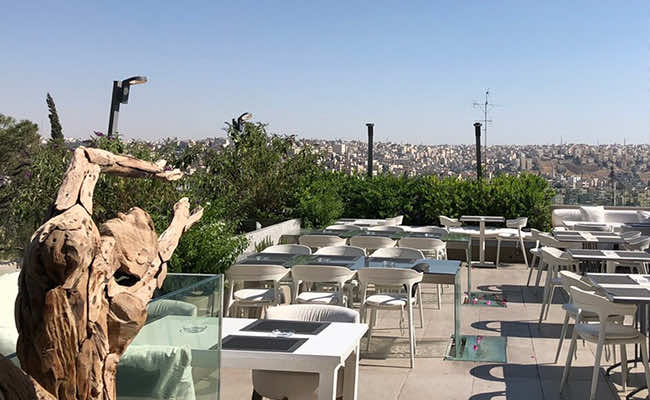 It is one of the restaurants of the Romero Group, established in 2003, it gives you that homey intimate feeling, leaving you convinced that it is the best way to spend the evening.
Its located above Romero Restaurant, a fresh new approach to casual dining and a laid-back atmosphere. It offers a wide range of international cuisine, from burgers & ribs to sushi.
The variety of the menu is terrific. I recommend the Flat Iron steak dish. It is excellent, and the short ribs are yummy.
The indoor seating is beautiful, but the outdoor seating in the summer is excellent. As for the prices, it's average.
3. Cattleman Joe's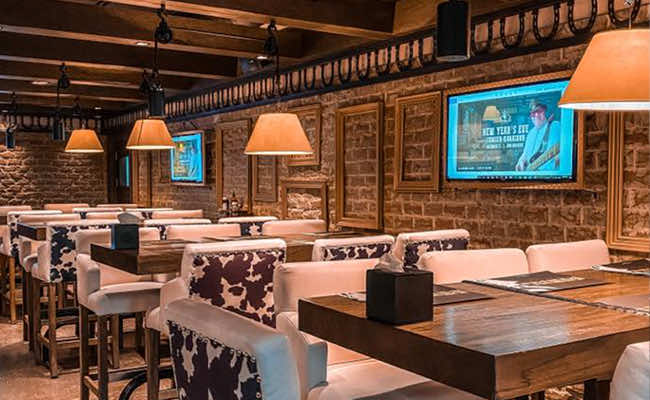 Established in 2016, it offers you an authentic Western Steakhouse, Bar & Grill experience, and it's a great one too. It serves the best meats in town, and It is my must-visit restaurant in Jordan.
They have a tremendous variety of appetizers, and the signature beef ribs are mouthwatering. Also, steaks and brisket burger is heaven on earth, and their original Mexican menu and dessert exceptional menu.
You'll feel like you're sitting in the wild west with the waiters wearing cowboys' uniforms and the western newspaper menu. Prices are from moderate to Hight depending on what you are ordering.
4. Cantaloupe Gastro Pub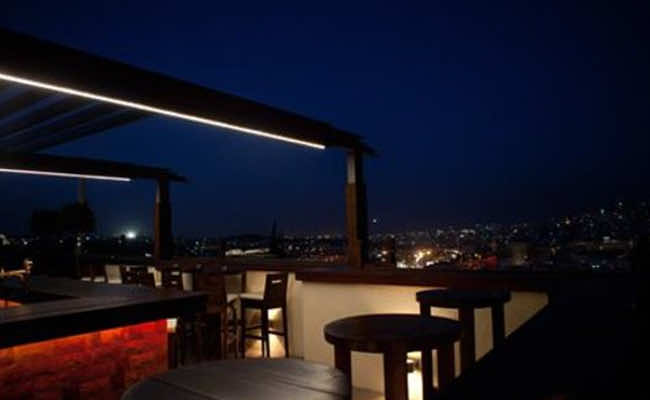 A self-styled gastropub, this restaurant lounge is a lovely quiet place to hang out. While you can eat inside, the treat here is the rooftop terrace, with breathtaking views over downtown Amman; even in the winter, you can sit outside and keep warm because the place is heated.
The menu is mainly international (the steaks are pretty superb), the wine list broad, and the music theme is soft jazz.
5. Copacabana Brazilian Steak House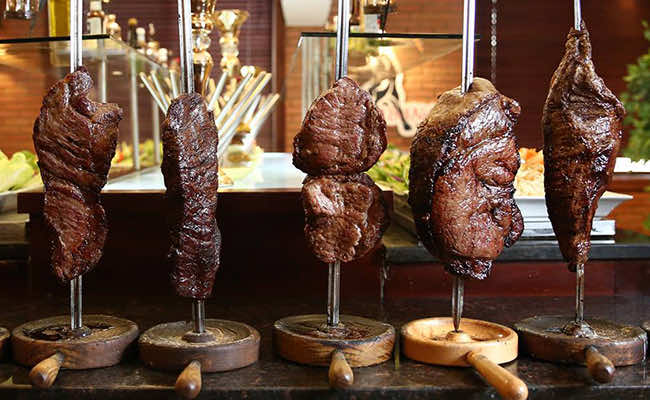 Established in 2008, Copacabana is awarded the best second Brazilian steak house in the world; located in our pleasant city Amman in Jordan – in this restaurant, you can enjoy "All you can eat" from their 20 different cuts of meat, chicken, and cheese. Slow-roasted over an open flame to capture their flavor.
All you need to do is Sit back, relax and enjoy the truly unique atmosphere brought to you from Brazil. The music is pure Brazilian, the service is brilliant, the Prices are average to high, and they don't serve alcohol.
6. Lucca Steakhouse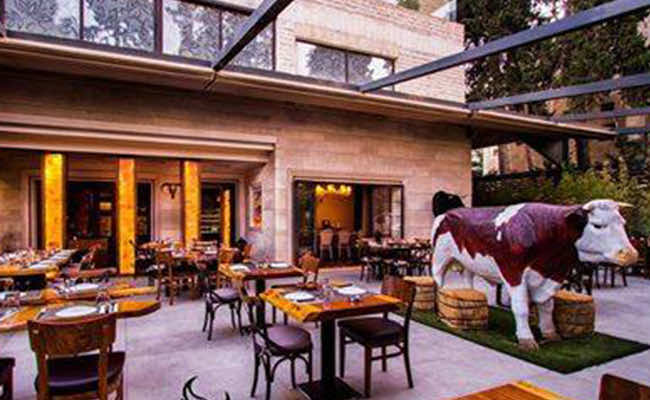 Lucca Steak House is an upscale restaurant, Classified as a casual table service place; their concept is to serve the best beef cuts in Jordan. The whole idea of opening Lucca was to have a great ambiance combined with the best taste and quality with amicable service.
Enjoyable atmosphere, good food, pleasant and welcoming staff. It's considered one of the best steak houses in Amman.
The indoor seating is pleasant and non-smoking. The outdoor is excellent and heated in the winter. It is a smoking area. There's a VIP room made for private lunch or dinner and meetings, access from inside and outside.
They have a small menu but still really delicious and a minimal dessert menu, but it's pleasant; prices are average.
7. Chestnut Pub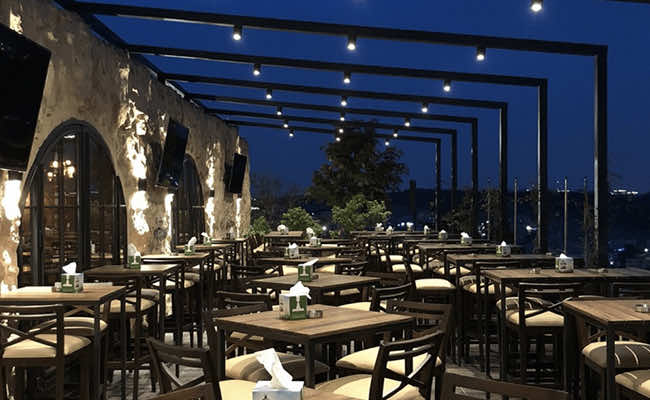 Located in Jabal Amman's charming corners, Chestnut arose to fill a much-needed gap in the Jordanian market for gastronomic dining served in a friendly, casual pub atmosphere.
It Has a great varied, extensive delicious food menu that caters to all tastes; also drinks and dessert menu are incredible, the service is excellent, and the staff is beyond friendly. Music and atmosphere are joyful, and prices are average, especially they have a Happy Hour every day from 12:00 to 6:00 that they give you a 50% discount on your bill.
8. Bonita Inn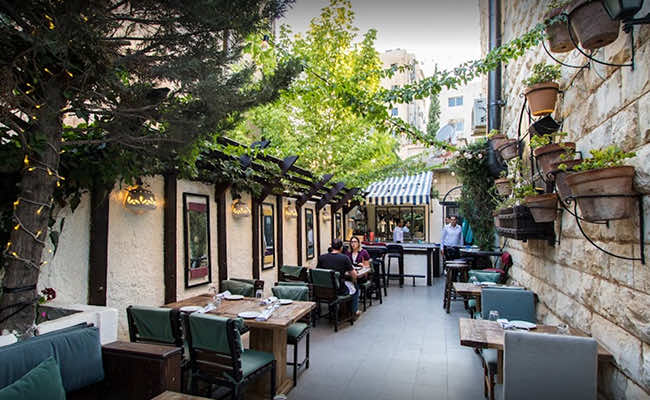 When you Step into Bonita's restaurant, you enter the family dining room of a warm and comfortable Spanish casa.
Cozy and intimate, with a homey fireplace and charming wait staff, you soon forget where you are. Possibly, when you are, inspired by travel and a passion for different cultures, BONITA has a vast menu of culinary delights, utilizing the freshest ingredients from our family organic farm to bring homemade dishes straight to your table.
The inside seating is cozy; the outdoor seating is gorgeous in the summer, prices are high.
9. Tannoureen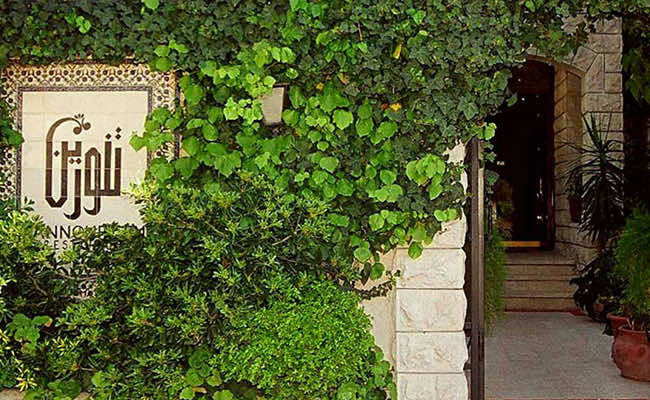 Tannoureen is one of the most famous oriental fine dinings in Amman. Its extensive delicious menu that you taste the real quality in it, as they serve alcohol too, It's a charming oriental atmosphere with excellent service, Prices is high.
Located in one of the finest neighborhoods in Um Uthaina, they have great excellent outside garden seating. The inside seating is beautiful too that you can organize special events or Business meetings.
One of the most remarkable things I tasted there is Knafeh; without exaggeration, they make the most delicious Kunafeh in Amman.
10. Um Khalil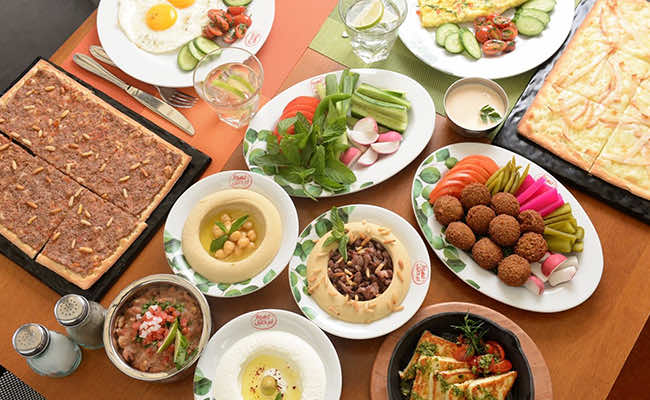 The Lebanese Um Khalil Restaurant was established in 1977 in the historical city Jerash, which is 40 KM north of Amman. It was founded by a Lebanese woman, Antoinette Rami Saliba. She was known as "Um Khalil" to the Jordanian people.
The Lebanese Um Khalil Restaurant is specialized in Lebanese cuisine. It offers a wide range of delicacies accompanied by exceptional Lebanese service and Arab hospitality. The restaurant has attracted eminent, famous, and historical figures from worldwide, such as His Majesty King Hussein, King of Jordan, and Nelson Mandela, the president of the Republic of South Africa. They have also hosted His Majesty King Abdulla and his wife, Her Majesty Queen Rania of Jordan, Her Majesty Queen of Holland, MR. Kofi Anan, MR. William Burns and many more.
In 2018 an expansion was made in Jordan when the descendants of the Late Antoinette Rami decided to open for the 40th anniversary of her restaurant, a new branch in Jabal Amman with a brand lifting and a new image that reflects the tradition in a very modern way.
Furthermore, a new concept for Um Khalil as a café named Kahwet Um Khalil opened on the upper floor of the new Um Khalil branch in Jabal Amman where people can find the perfect combination of mouthwatering Lebanese food with a twist in addition to an amazing setup and view.
With all of that, of course, they offer a tremendous oriental food menu, combined with a friendly and extraordinary atmosphere and good service; also, they serve alcohol. Prices are from average to high.