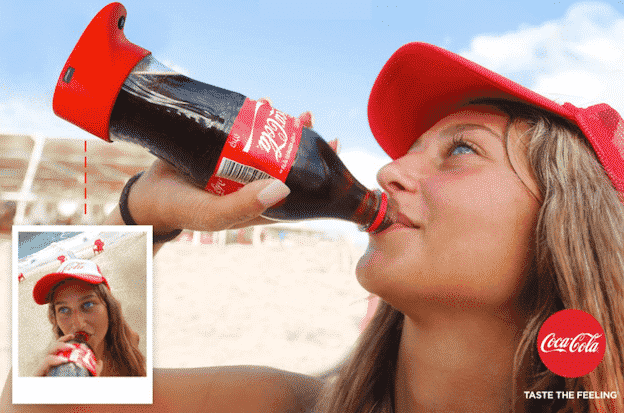 Coca-Cola Israel teamed up with creative agency Gefen Team to bring a new campaign called "The World's First Selfie Bottle". They attached a camera-equipped base to a 500 ml Coke and it automatically takes photos when it detects a 70-degree tilt, and you can transfer photos through its USB port.
The selfie bottle was created as a marketing gimmick for Coke's Summer Love outdoor event in Israel, targeting millennials and the selfie generation. The ad agency, Gefen explained that the picture are shared directly to the user's Facebook, Instagram and Snapchat as well as Coca-Cola's page, where users can then tag themselves and their friends to the posts.
It's not the first time Gefen Team and Coca-Cola had worked together, the agency had developed one of it's kind campaign using Ultrasonic waves to activate mobile notification during the airing of Coca-Cola's commercial on TV.
Over to you, let us know what you think of this campaign, creative or yet another bizarre selfie product.
Source: Beverage Daily