Making a public marriage proposal on stage after ending his presentation, the COO of Hug Digital, Hussein Dajani, awed the audience. He surprised his girlfriend with his touching announcement at the Marketing Kingdom Cairo 2015.
His girlfriend, Dina Halim, reacted with a big yes, causing another round of awes in the hall.
Congratulations Hussein & Dina! Digital Boom's team wishes you all the best, with the LOVE heart emoticon
Photo of the day – Marketing Kingdom speaker makes a marriage proposal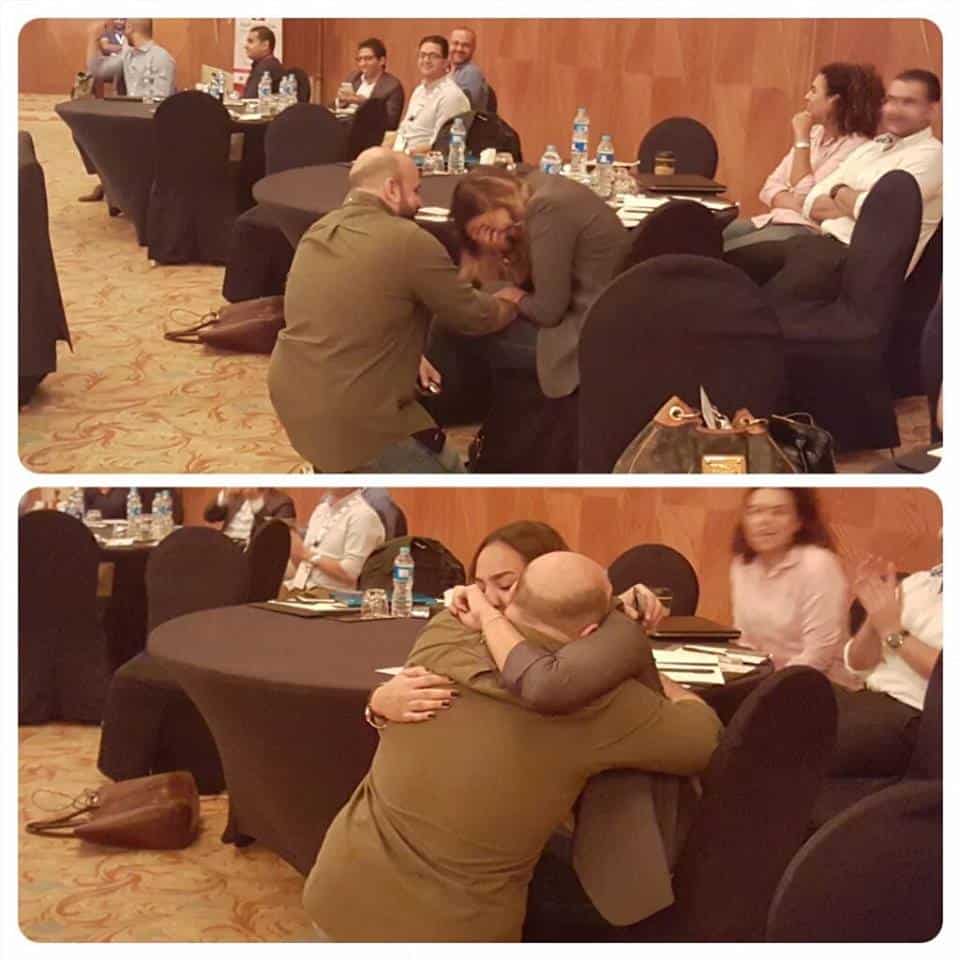 Hug Digital, a digital marketing agency based in Dubai, has branches across the region, including Egypt, Qatar, and Saudi.