News
How Rimmel London Leverages Influencer Marketing in MENA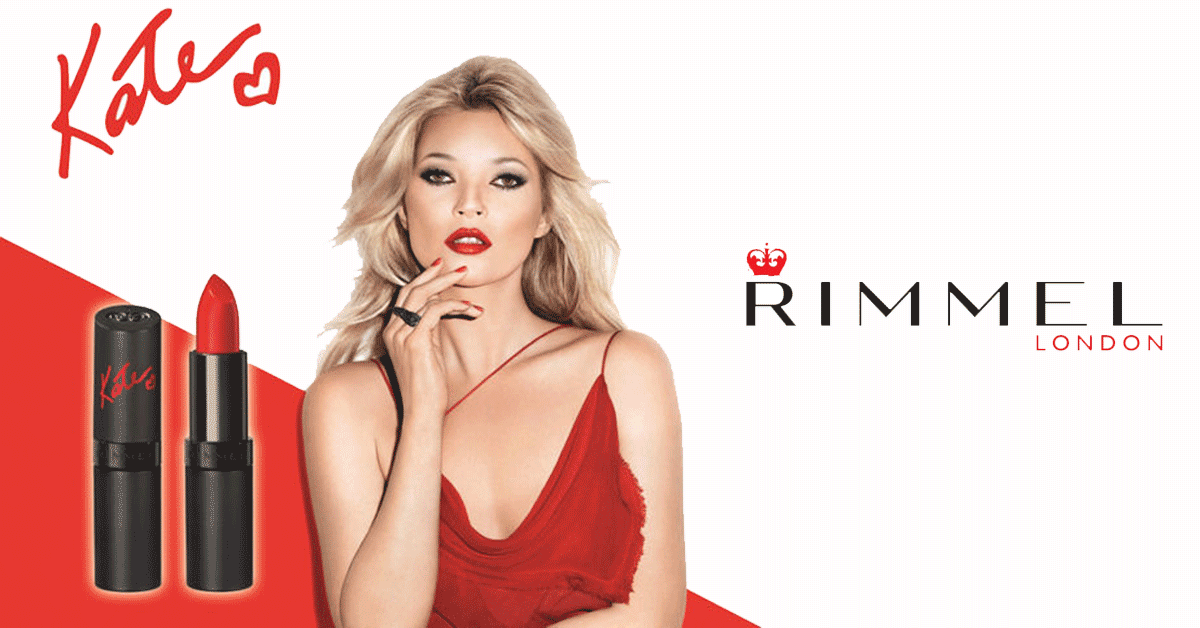 The global beauty brand Rimmel London and the reigning supermodel and beauty icon Kate Moss have recently introduced a special-edition lipstick collection to the market. The collection is inspired by Kate's favourite red and nude shades and was launched this summer in London.
Rimmel London Arabia launched a marketing campaign to promote this special Kate Moss collection in the GCC and the wider MENA. The marketing campaign was a unique one as it involved teaming up with 4 of the biggest beauty bloggers and fashionistas from the region. This collaboration reflects the ever increasing 'power' of social media influencers in MENA. Numerous brands across the region have worked with many of them in an attempt to leverage their power through communicating more effectively with their followers.
Screenshot from Instagram
For this campaign Rimmel London Arabia selected some of the biggest names in MENA's beauty and fashion world who enjoy a massive following on social media, mainly on Instagram: Noha Style Icon, 3.7 million followers, Ascia, 1.9 million followers, Dalal AlDoub, 1.9 million followers, and Fatima Almomen, 888,000 followers.
The campaign's main channel was Rimmel's Instagram account. Each influencer produced a makeup tutorial rocking her favourite lipstick shade – Fatima looked fabulous in #117, my favourite! To increase engagement with the campaign Rimmel launched a competition where makeup lovers were asked to follow the brand's account on Instagram and to tag their friends in the comments. 50 of those makeup fanatics were the lucky winners to receive a collection of Rimmel's products, every girl's dream!
Here are some of the key takeaways from this campaign:
Brand exposure
Rimmel 'lipstick squad' in MENA has a combined reach of 8.4 million on Instagram. By collaborating with these influencers, Rimmel succeeded in generating a high level of brand awareness amongst its target audience – something that's extremely important in the competitive makeup market. Noha's makeup tutorial has been viewed almost 200,000 times while Ascia's received 43.2000 views. The below chart shows the sharp spike that influencer content has created compared to non-influencer posts.
Meltwater analysis: brand exposure – number of views
Brand engagement
Beauty and makeup lovers in the region interacted with Rimmel's campaign in high volumes. On average non- influencer posts on Rimmel's Instagram account receive anything between 30-400 comments. Content pushed by Rimmel's lipstick squad resonated highly with the audience. The competition that each of the influencers announced on their own Instagram account proved to be highly effective in driving engagement with the campaign.
Meltwater analysis: brand engagement – number of comments
The above chart shows the increased level of engagement with the influencer content. Noha's makeup video generated a little under half a million comments (a whopping 462K comments, to be specific), making it the most engaged with post on Rimmel's account for the region. Listen to my webinar for more tips and insights on how to master the art of influencer marketing.
Brand authenticity
Rimmel has made a smart choice by selecting these go-to influencers for makeup and beauty. They are young, beautiful, ambitious and inspirational. They are true makeup and beauty addicts and their accounts are filled with makeup tips, reviews and tutorials. These influencers review many makeup products across different brands and as a result, their involvement with Rimmel seems natural. This collaboration has helped build the brand authenticity needed when working with influencers.
Here are some observations re Rimmel London campaign:
The campaign was aimed at launching and promoting Rimmel's special collection in the GCC and the wider Arab world. It was an interesting choice to team up with 4 influencers from the same country (Kuwait) for the same campaign. While these influencers enjoy a wide following across the GCC and MENA, a more diverse selection that reflects other countries and thus other tastes and styles would have been advisable.
screenshot from Instagram
Surprisingly, competition winners were announced without the involvement of the influencers that invited them to participate in the competition in the first place. A long term approach and a bigger influencer involvement throughout the different campaign stages would be advisable to achieve a higher level of brand authenticity when working with influencers.
While Rimmel London Arabia runs a dedicated website targeting the region, influencer content produced for this particular campaign can only be found on Instagram.
Do you need to measure your brand impact and audience growth and engagement on Instagram? Meltwater can help. Request a free demo now.
Have a something to add? Drop us a line in the comment box below or on Facebook / Twitter